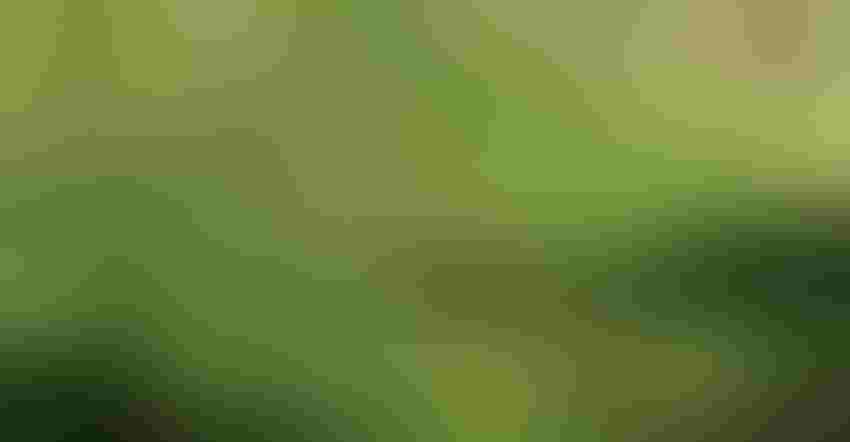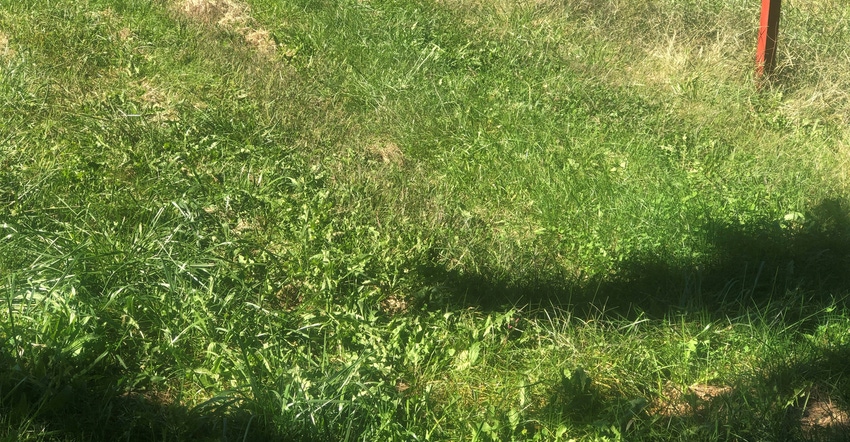 USE IT WISELY: Wait until after dormancy to graze stockpiled forage.
Tom J. Bechman
Stockpiled forage is technically defined as standing forage allowed to accumulate for grazing at a later period, usually for fall and winter grazing after dormancy. Stockpiling usually is initiated anywhere from early August to Sept. 1. I like to see at least 60 days of forage accumulation prior to the first frost. This allows enough time, with adequate rainfall, to grow a nice amount of forage for use after dormancy.
If you have stockpiled forage, what is the best way to use it? The No. 1 key is waiting until after dormancy, which requires several nights in a row at 25 degrees F or lower. Once dormant, forage can be grazed with less harm to the plant's energy reserves.
A second key is how far you graze it. You can take it down a bit closer than normal, but leave good residual. That good stop-grazing height will slow runoff over winter, reduce any erosion and help springboard growth next season.
Avoid pitfalls
People often get in too much of a hurry to use stockpiled forage, especially if they're running out of forage to graze. Stocking rates have increased on several farms the last few years — often to more animal units than the land base can adequately support. When that happens, more "fed" feed is needed. That is quite often purchased feed. The pencil better be sharp to make that work out well with present-day prices.
Early grazing of stockpiled forage prior to dormancy reduces plant vigor the following spring. It can also open up more competition from weeds, especially if there was a lot of soil disturbance or overgrazing occurred. Fields that have had increased weed pressure are probably not the best candidates for stockpiling forage. Allow them to recover prior to dormancy, and don't graze them until next spring.
Such fields also could be stockpiled early and left to be used early next spring, when both cows and owners are eager to start grazing. That stockpile not only could help reduce weeds due to stronger root systems and cover, but also could provide an excellent site for calving without mud.
Allow adequate resting
Sometimes people stockpile forages as recommended, but graze too early, let forages regrow and then graze again. I've intentionally done this in some of my experiments and paid for it dearly. Not only was there a weakened forage stand the next spring, but the site was also more easily disturbed during any grazing event, greatly increasing weed pressure. That weed pressure appears from the seed bank present in the soil along with any new additions from equipment, movement with animals and certainly from wildlife.
Some weeds can lie dormant for decades just waiting patiently for the right opportunity and conditions to grow. Delayed spring grazing with a little extra fertility, especially nitrogen, sometimes helps reduce weed pressure by increasing competition by the desired forage. However, this doesn't always happen.
Shelton is a retired agronomist and state grazing specialist with the Natural Resources Conservation Service. He writes from his farm near Washington, Ind.
Subscribe to receive top agriculture news
Be informed daily with these free e-newsletters
You May Also Like
---