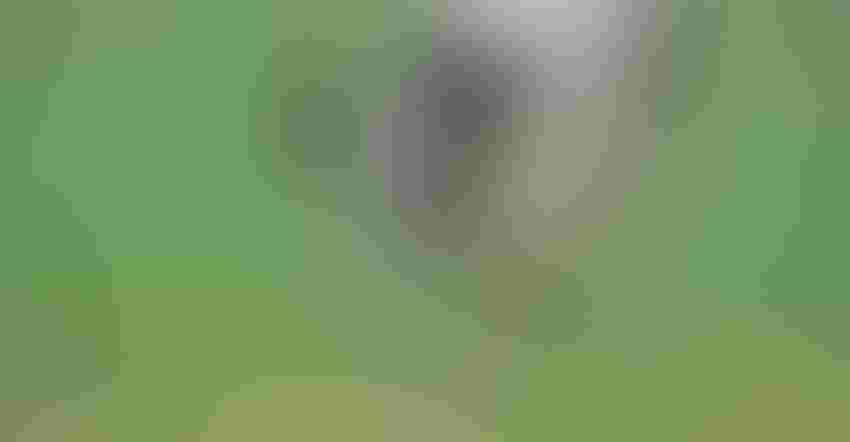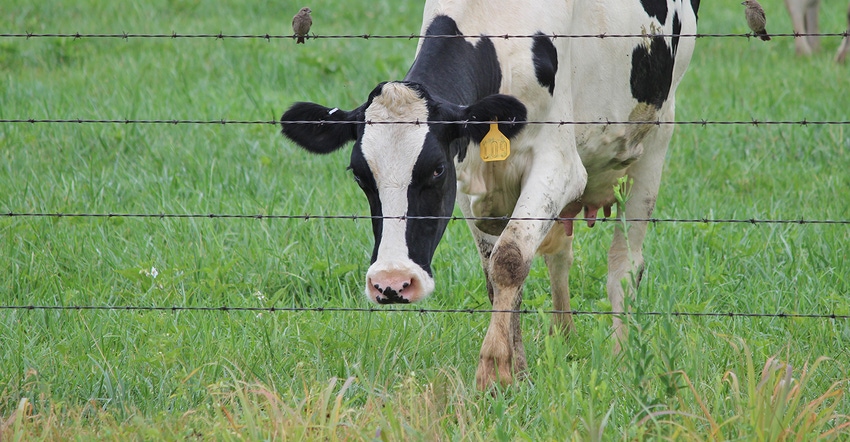 LOW-INPUT DAIRY: When looking at the University of Missouri's FAPRI agriculture outlook, grazing dairies best other livestock entities in terms of cash flow. These types of dairy systems offer a way for young farmers to enter the business with lower input costs.
Kyle Spradley, MU CAFNR
While the University of Missouri's Food and Agricultural Policy Research Institute baseline shows lower farm incomes in years ahead, not all are equal. Some sectors outperform others.
Livestock looks more optimistic than crops. And dairy tops livestock for cash flow.
It's not noted in the baseline, but not all dairies are equal. MU Extension specialists point out a unique spot for grassland dairy in Missouri for low-cost production.
In the current outlook, Scott Brown, an MU economist, alerted Congress to perils facing beginning farmers. Debt-to-asset ratio takes a toll on beginners.
Several factors add to dairy's advantage. Missouri is a grass state. Land marginally suited for row crops does well when managed for intensive grazing. For years at grazing schools, MU specialists have taught increased production per acre from rotational grazing.
Dairy gives steady returns
That works for all livestock, but gives steady returns to dairy cows.
By dividing pastures into paddocks, grass thrives. Cows go into fresh paddocks when lush, leafy grass awaits. Managed grass doesn't grow stems and seed.
Livestock get an even supply of grass at the right stage of growth. Research shows a 20% to 30% boost in grass, says Craig Roberts, MU Extension forage specialist.
Rotational grazing adds dry-matter pounds per acre, but also quality. More high-nutrient grass helps cows make more milk. Producers see changes in forage quality every day by looking in the bulk tank.
Quality grass makes low-cost gains.
Kiwi producers found us
A clue to the Show-Me State advantage came years ago: New Zealand dairy farmers, noted for grassland farms, came here. After looking worldwide, the Kiwis found more affordable land here than at home. Missouri had the best location for grass.
The newcomers increased intensity in managed grazing. Cows are turned to fresh paddocks after each milking.
Missouri's dairy heritage could prove useful for young farmers starting to farm. We have dairy infrastructure.
After World War II, many returning GIs turned to dairy. They had labor, but little cash. GI schools taught dairy know-how.
Today, MU Extension offers grazing schools across the region started by Jim Gerrish, formerly with MU Forage Systems Research Center at Linneus. He brought the idea from New Zealand.
More fences help grazing
Managed grazing requires investment in more fencing. But arrival of electric fences cut those costs.
The dairy doesn't require as much machinery when harvesting and storing feed is cut. Cows do the harvest. There are costs for milking parlors and supplements; but those are small compared to cropping. Dairy does well on lower-cost land as well.
The state is open to dairy revitalization. It's a good place for startups.
Dairy farming takes the whole family's labor, which favors beginners.
It's a chance not to be overlooked.
Dailey is a retired MU Extension professor. He writes from his home in Columbia.
About the Author(s)
Subscribe to receive top agriculture news
Be informed daily with these free e-newsletters
You May Also Like
---