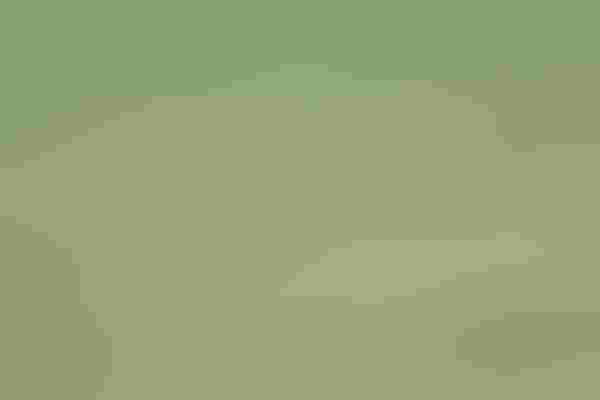 Cut alfalfa in field.
There are a wide range of alfalfa variety choices which makes variety selection more interesting for growers.
We've seen recent consolidation of genetic suppliers (alfalfa breeders) down to essentially three - Alforex, S&W, and Forage Genetics International – which reduces the competition between companies. Still, alfalfa growers have a wide range of variety choices – about 173 marketed, according to the National Alfalfa and Forage Alliance (NAFA). 
To pick the best varieties for an operation, the grower should consider the appropriate fall dormancy rating, pest management rating, yield potential, and variety quality. We'll touch on biotechnology traits in an upcoming article. 
SELECTING VARIETIES
Match your Environment
In the West including California, there is a wide range of cutting schedules, environments, appropriate varieties, and pest management needs.
In California, the Intermountain regions grow varieties from Fall Dormancy (FD) 3-5 (sometimes 6), and harvest the crop between three and five times. In the Central Valley, varieties range from FD 4-9 with harvest from six to nine times. In the low deserts of southern California and Arizona, appropriate fall dormancies include FD 8-11 harvested 8-11 times with nearly year-round growth patterns.
For many years, UC Davis has recommended a process of variety selection which prioritizes yield, but other traits should be considered.
Economics
The first question is whether variety selection is important; the answer is clearly yes. We've (UC Davis) calculated an average difference between the top and bottom of our research trials of 25 percent to 30 percent depending upon location over 200 location/years of variety testing since the 1980s.
This translates into hundreds or thousands of dollars per acre over the life of the stand due only to variety choice and the yield differences due to varieties. The yield potential gain or loss from variety selection is likely in the $200-300 million per year range in California.  
The most frequent mistake growers make is to consider the price of the seed before considering its variety performance. While a few dollars per pound spent on an improved variety might cost $75 per acre more, the yield potential may be increased by thousands of dollars over the year of the stand, clearly yielding an excellent return on investment.
On the other hand, a 'variety not stated' or non-certified variety may be cheaper but yield 20 percent less. This price-versus-value calculation is particularly important in the case of biotech traits which are more expensive due to the high costs of variety development.
Yield
The most important criteria for variety selection is yield potential. UC has one of the nation's most comprehensive testing programs with a wide range of varieties appropriate to distinct regions. This yield data is freely available to growers and seed marketers to assist in making decisions.
See the variety testing page online at http://alfalfa.ucdavis.edu/+producing/variety/. This program is supported by the California Crop Improvement Association, UC Cooperative Extension, and seed companies.
In general, UC recommends choosing a group of top varieties from the approximate top one-third of the trial. It's best not to always pick the top variety since there is enough uncertainty in how each variety can perform from year to year, or how university data might translate to an individual farm. It's a good idea to examine multi-year data from multiple websites. 
Strip trials
After choosing a group of top candidates, conduct strip trials on your farm to help confirm how these perform and work with several seed companies to help choose high yielding lines. Have alternating strips so that you can sort out the soil variation. This will help confirm performance on your farm.
Fall dormancy
Choose an appropriate fall dormancy range for your area. FD is the ability of a variety to grow and produce in the fall and winter periods, and is triggered by short fall day lengths and cold temperatures.
The most dormant varieties (rated FD 2-5) grow very little in the fall, and are grown in northern regions, short-seasoned environments. Semi-dormant varieties (FD 5-7) are grown in intermediate areas, and non-dormant (FD 8-11) varieties grown in mild desert regions.
Non-dormant varieties are very winter-active, producing tall high yielding crops even in November through February. Non-dormant varieties generally don't persist in cold areas. Since slower growth tends to be higher in quality, more dormant lines tend to be higher in quality at the same cutting schedule than non-dormant lines.
Generally, if yields are the major criteria, pushing to the FD rating up to the highest level that will persist in your region may be recommended. Sometimes, compromising yield in the favor of quality is important – in which case one would choose a more dormant variety.  
Pest resistance
One of the most valuable traits of alfalfa varieties is the pest resistance rating. If your field has stem nematodes, for example, choose highly resistant lines. If you have blue alfalfa aphids, choose highly resistant lines. On the other hand, some diseases are rarely seen in some areas (like verticillium in the low desert), and are not as high priority. 
Alfalfa has a wider range of pest resistance characteristics than virtually any other crops – growers should take advantage of this genetic resource.
Over the years, we have recommended high levels of resistance for many pests. The National Alfalfa & Forage Alliance lists fall dormancy and pest resistant ratings for all of the 173 varieties currently marketed (see https://www.alfalfa.org/varietyLeaflet.php).
Although pest resistance is an important strategy for fighting pests and diseases, it is not absolute. The ability to resist a pest depends upon the population of the pest, the environment that favors the pest versus the plant. But a high level of genetic resistance is a wise choice when implementing an integrated pest management approach to pests.
Forage quality, persistence
There are forage quality differences between varieties, but quality is more powerfully impacted by cutting schedule. Fall dormancy has an important influence on the quality of alfalfa varieties harvested at the same cutting schedule with lower dormancy varieties tending to be higher in forage quality.
Recently, Alforex has been marketing the 'HiGest' line of varieties selected for reduced lignin and high quality. We have not widely tested these lines so cannot comment. Crop persistence is also affected by variety. More dormant lines tend to have greater persistence than non-dormant lines.
(Note: Writer Dan Putnam is a University of California, Davis forage specialist, and a board member of the California Alfalfa & Forage Association)
Subscribe to receive top agriculture news
Be informed daily with these free e-newsletters
You May Also Like
---