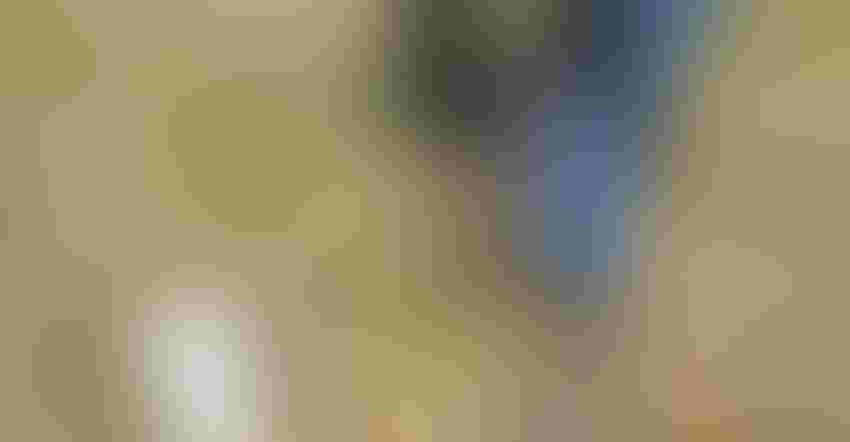 PULL SAMPLES REGULARLY: Chris Parker pulled samples on two fields in the fall three years ago, and then pulled samples again last fall. The results clearly indicate what he did and didn't do in these fields.
Three years ago, Chris Parker, Morgantown, sent soil samples on two hay and pasture fields to a commercial lab. Recently, he pulled soil samples from the same testing zones at the same time of year.
What he discovered verified both what he had and hadn't done in relation to soil fertility. Parker says the lessons he learned would likely apply no matter what crops you grew.
Here are five lessons he learned:
1. Lime will correct pH issues. Three years ago, the pH of Field 1 was 5.0, and the pH of Field 2 was 5.4. Parker applied 2 tons per acre of lime in the fall of 2014. This time pH values were 5.7 and 6.5. Both went up considerably.
2. It takes time for lime to make big changes. While Field 2 is now in the acceptable pH range, Field 1 is still below 6.0. However, Parker isn't going to apply more lime until he tests again in two years. The pH in Field 1 was lower at the start. A difference of 0.4 in pH is a sizable difference in soil acidity. He expects pH levels to continue to rise as lime dissolves.
3. Choose dolomitic lime if magnesium levels are low. Magnesium tested low in both fields in the first test. Parker chose to apply dolomitic lime, even though it was more expensive. After the second test, magnesium levels were high, and calcium levels were medium. "Dolomitic lime costs a little more, but most of the cost in lime is in trucking and application," Parker says. "What some people forget is that dolomitic lime still contains lots of calcium."
4. He didn't apply enough nutrients to meet needs and build levels. The phosphorus level in Field 1 was 18 pounds per acre at the beginning; it's at 14 pounds now. Potassium level was 80 pounds per acre then and is 50 pounds now. In Field 2, P levels were 12 and 10 pounds, then and now, and K levels were 78 and 84 pounds, then and now. Soil test levels for P and K were low to very low then, and are lower or nearly as low now. "I'm not surprised," Parker says. "I made good cuttings of hay in '15. I intended to fertilize with P and K in '16, but I didn't get it applied. The crop depleted levels even more."
5. He needs to get levels back on track. What Parker's fields need are 300 pounds per acre of 19-19-19 to help replace and build P and K levels, plus nitrogen for grass growth, he says. Parker recently applied 3 tons per acre of turkey manure to one field. "It's working for neighbors, and I'm anxious to see what it does here," he says. "I'm told the cost is about the same as applying commercial fertilizer, but you also get benefits of more organic material in the soil."
Subscribe to receive top agriculture news
Be informed daily with these free e-newsletters
You May Also Like
---