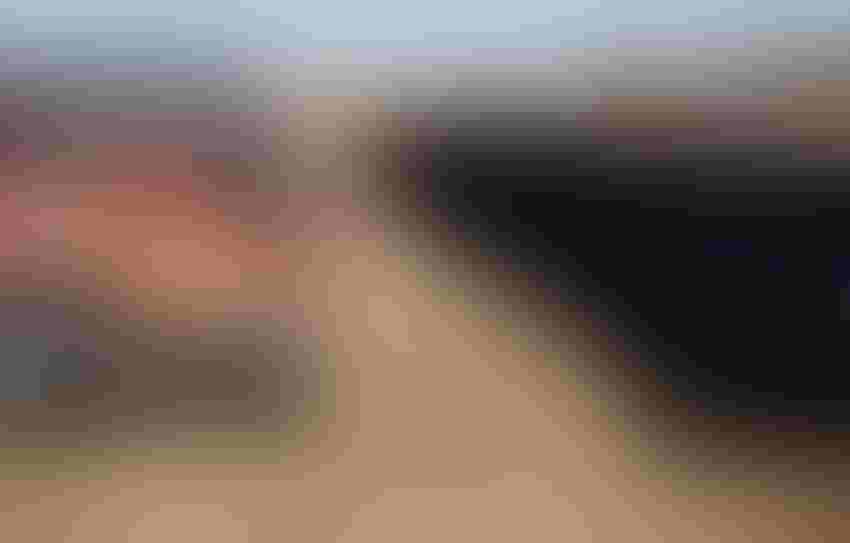 About once a month this winter I've traveled more than an hour to Stillwater Milling Co. in Stillwater, Oklahoma, to buy 38% protein range cubes instead of the 20% cubes that apparently every other beef producer in my area buys.
Yes, it saves me money, even with the mileage.
No, I don't understand why people feed 20% cubes on dry winter forage when they have plenty of grass and/or hay.
With some consternation I have to wonder just what people think they are buying. After all, winter is the primary time of year when those of us in native-grass country need protein supplement to improve forage digestion by cattle. Native-grass forage, either standing or baled, typically runs 4-6% protein, which is below the basic level even mature cows need to digest it at sufficient rates even for maintenance.
Protein is what we're buying so that's what we should be pricing. The rest is mostly filler, but includes more starch and carbohydrates in the 20% cubes. Therefore, if you are short on forage, the 20% cubes might be a viable choice.
So here's how this prices out for me. The 38% protein cubes I'm buying run right at $9.60 per 50 pounds, or $384 per ton, which would be $384 for 760 pounds of protein therein. That would be 51 cents per pound of protein.
My hometown co-op sells the cheapest 20% cubes in these parts for $8.10 per 50 pounds, or $324 per ton, which would be $324 for the 400 pounds of protein therein. That would be 81 cents per pound of protein, or 58% more than I pay for the 38% cubes.
If I add the cost of mileage from my hometown to Stillwater and back to the price of the 38% cubes, with me able to pick up very near two tons per trip, here's how that works out. The roundtrip is 110 miles, so at the current IRS mileage rate of 58.5 cents that is $64.35. If I divide that by 4,000 pounds, that adds 1.6 cents to each pound of protein, giving me a total cost of less than 53 cents per pound of actual protein. That's still much cheaper than the 20% cubes.
It's also less volume to handle, regardless whether you're feeding through a pickup-mounted feeder or pouring it out by hand over electric fence like me.
But that's not cheap enough. I'm even looking at whether I can replace part of this all-natural protein supplement with some urea-based supplement to cut back a little more on my winter protein expense. In the long run, we will get the production cycle and cattle matched up to our resources and seasons and cut out most of our supplement that way. However, I expect we'll always need some.
The entire situation leaves me asking why almost everyone doesn't buy the higher-protein cubes? If everyone asked for it like I have and went elsewhere to buy, soon the co-op would carry them instead of 20s and we'd all save money.
Subscribe to receive top agriculture news
Be informed daily with these free e-newsletters
You May Also Like
---