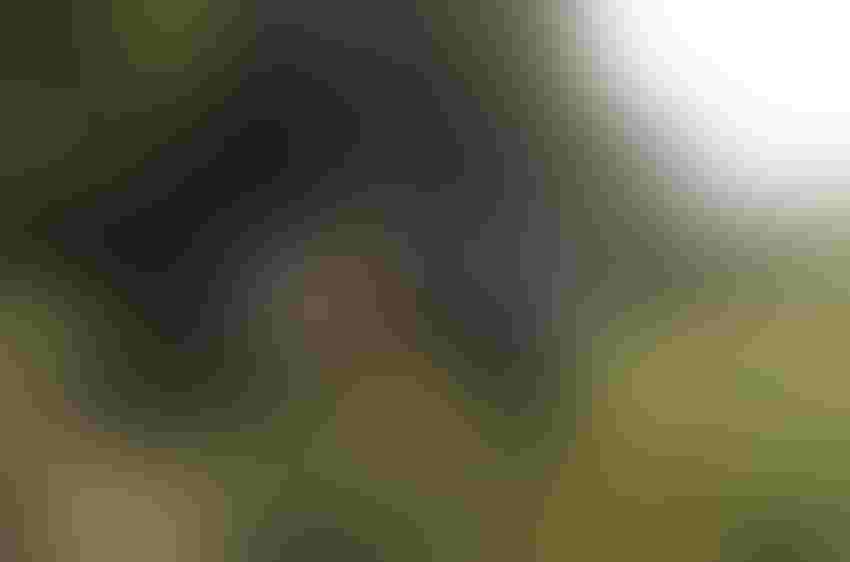 David Pickle of Poteau, Oklahoma, spent many years building up his soil and forage with controlled grazing. That's what got him to where he could capture and use some big August rainfall.
Alan Newport
David Pickle from east-central Oklahoma called the end of August to tell me for the first time in his life he had more forage in front of the cattle on September 1 than on August 1.
Pickle manages his grazing with daily moves and monitors his pasture regularly so this is a major contributor, although he said good August rainfall also helped. Incidentally, August is usually a hot, dry month in Oklahoma.
The real reason Pickle has made many progressions is he chose to do it, educated himself, experimented with new ideas and techniques and kept developing the things that worked.
That should help us with our own thinking. What are our goals? What are we seeing? What are our expectations? What are our plans and are they working out? Is profitability per acre and animal health dictating our plans and decisions? It should be.
First let's cover a few things that you'll likely have already thought of:
It rained almost 10 inches in August at Pickle's ranch

He kept his cattle moving daily and brought forward the back-fence every two to five days. Remember that the more moisture and the faster grass is growing the more frequently the back-fence should be moved forward.
When I compare Pickle's situation to the similar situation in my home state of Tennessee, there are some interesting parallels.
Set-stocked pastures in our country are green but there is not a lot of forage and we have received close to 7" of moisture in August. Much of the growth in those pastures in such years are annual grasses that are very shallow rooted. Also, there is a lot of tall growth in conventional pastures that cattle don't eat. These are generally referred to as "weeds."
When cooler nights and shorter days begin, it is time for fescue, bluegrass and several other cool-season grasses to begin fall growth.
When pastures get in this condition, a lot of consultants continue to recommend clipping them and applying nitrogen to gain grass growth to "stockpile" for winter grazing. In wet years this program maybe results in three to eight weeks of additional grazing at a cost of about $40 an acre -- if you are clipping and then applying 100 pounds of ammonium nitrate or the equivalent. The cattle normally do pretty well for up to 8 weeks unless they are calving or have baby calves. Many of these experiments/recommendations include strip grazing compared with set stocking.
However, these programs can bring on milk fever, grass tetany and even fog fever. They almost always result in an increase of non-protein nitrogen (NPN) and likely a worse energy-to-nitrogen ratio. We have yet to see anyone bank new dollars from such practices.
I'll change gears here and warn everyone who listens to the mantra that crabgrass and most warm-season annuals are going to quickly melt before Christmas. The faster they have grown due to moisture and nitrogen application, the faster they melt. Slower-growing forages have better mineralization and higher energy levels and stand longer. This is a fact that is always important but we sure need to remember it during a high-moisture year. These deeper-rooted, slower-growing plants also protect and hold up the melting plants. Good brown litter yields good manure. Good manure indicates good animal health.
It takes time and good grazing management to build this kind of plant diversity and forage quality.
We recently visited a friend's operation south of us who has little plant diversity. His cattle are understocked and yet underfed. Parasites are a problem, as are weeds. He is still drilling seeds every year, mostly in monoculture. He needs to do some more studying, find different people to listen too, increase his cattle density tremendously, and move his cattle daily and his back-fence wire on a regular basis according to regrowth.
The big money to be made in the non-growing season is the execution of another no hay winter. It nets $150 to $400 per cow or cow equivalent every time we pull it off.
I think there are five take-home some messages here:
Wet-year forages are not as nutritious as dry-year forages and they do not stand up as well into winter. The same is true for irrigated forages. The faster the growth, the less the mineralization and nutrient density and health.
It takes a bunch more wet-year forage to winter the herd.
Standing brown and red forages with a green understory helps "end" winter early.
With very few exceptions, pasture clipping is another money loser and it depresses animal health.
Do not be sucked into thinking a bunch of rainfall means that we can get lazy and stop paying attention.
Subscribe to receive top agriculture news
Be informed daily with these free e-newsletters
You May Also Like
---