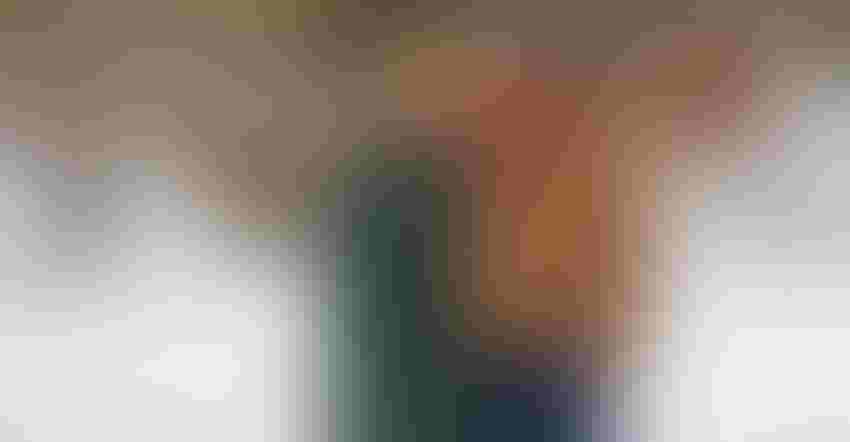 ALL ABOUT ANGUS: A veteran Angus breeder, Dave Kilpatrick has been raising, showing and selling Angus cattle for 50 years. Dave and his wife, Christi, own Premier Angus Cattle Co. near Wales, Wis.
"Sell the animals you would want to buy; those you don't want, eat."
"A guy taught me [that] a long time ago," says veteran Angus breeder and marketer Dave Kilpatrick. It's become his motto during 50 years of raising, showing and selling Angus stock for meat and the show ring. Kilpatrick sells show cattle all over Wisconsin and says, "If they're not perfect, I sell them for meat."
At Premier Angus Cattle Co., owned by Kilpatrick and his wife, Christi, near Wales in Waukesha County, he sells Angus beef by quarters, halves and whole carcasses.
They own "a very good bull" jointly with another farm and select top AI sires. "I like breeding cattle — the genetics of it," Kilpatrick says. "I look for top cattle: the maternal line for breeding purposes ... sires for what they can do [to improve the offspring]."
He's been breeding purebred Angus cattle since 1969, after raising grade Angus and Herefords to start. Today, he runs a 30-cow-calf operation on a 16-acre pasture spread. He buys round hay bales and crops of corn, oats and soybeans from his crop insurance customers. The animals raised for meat get a daily ration of 2% of their body weight in corn, oats and soymeal, plus hay free-choice. 
Crop insurance agent
Kilpatrick has been selling crop insurance for 39 years, and in 2003 partnered with another agent to found Premier Insurance Solutions, headquartered at Cascade in Sheboygan County. They've built the agency to 1,420 farm family customers served by 12 sales personnel and two clerical employees. The partners began with just 242 clients.
"It's all about relationships," Kilpatrick says of the business growth. "I like what I do every day. ... We treat [our customers] like we would like to be treated."
That includes visiting six area county fairs each summer and buying animals at the youth livestock sales. "I ask the kids [of customers] for an invitation to buy [their animals], and a thank you note and chocolate chip cookies if I buy," he says.
Kilpatrick tries to do a lot of education on raising beef, seeing it as important for the young people showing cattle and for consumers. He says he does business with people he grew up with in 4-H, and now their children and grandchildren are in the show ring.
Kilpatrick has experience in the show ring, too. He's proud of winning a state showmanship contest and at one time owning one of the top 50 Angus females in the country. He no longer shows his own cattle, but he and Christi have four daughters, three with Angus showmanship experience. One daughter, Jennie Kilpatrick of Tomah, has exhibited at seven Junior Angus shows and topped her class at one of them.
In his quest for better top animals for the show ring, Kilpatrick does embryo transplants with two to three of his cows each year. He hires professionals for the AI and ET work. He wants his show cattle to have a good pedigree on both sides, have correct lines, and then he watches how they look as they grow.
"Attitude is No. 1," he says. He likes obedient cattle with good and quiet dispositions. Plus, he says, "I like the Angus cattle a lot."
Buchholz lives in Fond du Lac, Wis.
Subscribe to receive top agriculture news
Be informed daily with these free e-newsletters
You May Also Like
---