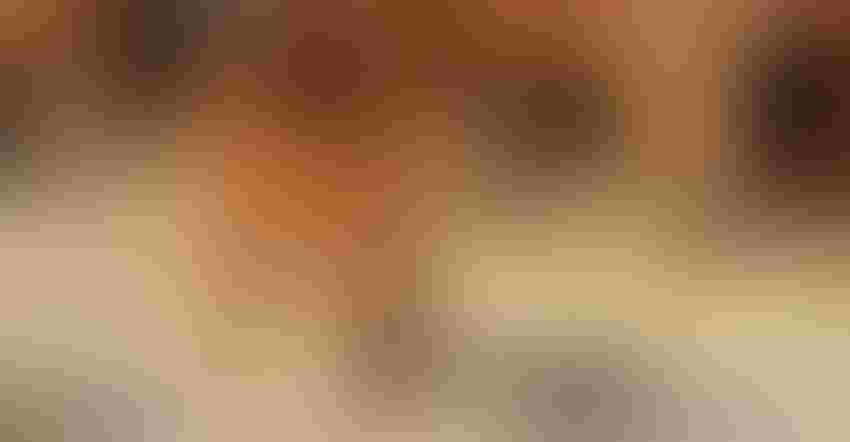 PLAN FOR THE FUTURE: While ranchers need to plan now for feeding their herd during a drought, they also need to plan for the future of their operation on the back side of dry conditions — concentrating on the cow-calf pairs that will help build the future of the ranch.
William Campbell /Getty Images
Editor's note: This is the first installment in a two-part series of articles on caring for cows and calves during a drought.
Recent bouts of widespread precipitation have eased the drought monitor observations for Nebraska for now, and the soil moisture profile — even in the western part of the state — has improved over the past few weeks.
That said, we all know that portions of the High Plains and Great Plains are always just two weeks away from a drought, and many long-range forecasts for summer still look drier than normal.
Aaron Berger, University of Nebraska beef systems Extension educator, suggests that producers assess the business outlook for their current operation to come up with a plan in case severe drought rears its ugly head again. He suggests taking a hard look at different enterprise options or mixes that offer greater flexibility to handle an uncertain future that a drought may bring.
Berger says it's important to determine the core cows of the operation and the forage demand dedicated to them.
"What percent is the forage demand for your core cow herd, the 2-year-old cows up to 9- to 10-year-old cows? What percent of your rangeland and pastureland [demand] come from your cow-calf pairs?" Berger asks. "In the western U.S., some of the people I work with would say maybe a target would be to have 40% to 70% of your annual forage demand coming from a cow herd toward native range or perennial pasture."
Supplement, ship or sell
The first of Berger's three "S" options is supplemental or substitute feeding, where feed is delivered to the pasture or range area. "This probably has the most application as we think about perennial pastures in the eastern part of Nebraska," he says.
Plants such as smooth brome, wheatgrass and orchardgrass are among introduced species that are more grazing tolerant "that maybe will stand up to a little more grazing pressure."
Berger points to 2015-17 research done at the Eastern Nebraska Research and Extension Center near Mead that looked at feeding a mix of wet distillers grains and ground cornstalks to cow-calf pairs on smooth brome pastures.
"They were replacing a little over a third of their grazed forage with that mix," he says. "They were feeding almost 16 pounds per head per day on a dry matter basis, which replaced about 35% to 37% of the cows' intake."
In this case, the number of cows grazing that pasture was allowed to increase by one-third without a detrimental effect to the smooth brome over the three-year period.
Before committing to supplemental feeding on pasture, Berger asks that producers be able to deliver on the practice, knowing bunk space may be required, as well as equipment to get the supplemental feed delivered to the pasture. He also acknowledges there will possibly be a "sacrifice" area by adding this supplemental feeding, with impact to the ground and the plants that are present.
Whether supplementing feed to cows on a perennial pasture or native rangeland, Berger stresses the importance of ensuring the cow herd is getting enough.
Dry lot option
Another option is to move the cows to a dry lot scenario, feeding a limit-fed protein and energy-dense diet with resources such as distillers grain, corn, beet pulp, soy whole pellets or wheat middlings, depending on your location and the feed resources within close proximity.
"Combine that with some low-quality forage where we're going to be delivering a diet that meets the cow's nutrition requirements, but it's not fed at a level that's going to meet all her dry matter wants," Berger says. "She would eat more if we delivered it to her, but the diet we deliver is going to meet her energy and protein needs."
Again, the amount of bunk space and equipment necessary to deliver the feed need to be considered.
There also is the possibility to bring in hay from areas not threatened with drought, but Berger stresses the importance of testing imported hay.
Drought-stressed hay can be high in nitrates. Noxious weed seeds also can hitch a ride in imported hay. If detected, plans need to be made to avoid weed seed spread.
The other "S" options of shipping cattle to better grazing lands or feedstuffs, or finally, selling them off, also are options to consider during severe drought conditions.
The UNL Feed Cost Cow-Q-Lator at extension.unl.edu allows producers to compare feed resources to one another and find the most cost-effective option.
Subscribe to receive top agriculture news
Be informed daily with these free e-newsletters
You May Also Like
---