INSPECTION TIME: Getting a uniform stand can come down to your planter working properly. Now is the time to assess all connections, bushings and bolts.
Courtesy of Kinze
While supply chain delays improved, there can still be hiccups in the system when looking for parts to tune up your planter.
Brad Niensteadt says farmers should start inspecting planter equipment and order replacement parts now. "Better to have a week or two delay in January than a delay in March," he says.
The senior product specialist for Kinze offers a systematic approach to planter inspection that begins at the hitch and ends at the closing wheels. Here are five steps:
1. Shore up safety. Look at all lights. Farmers should start with the safety lights but assess tractor lights as well. Then, check to make sure the safety chain is still attached and functioning. "Don't skip this step," Niensteadt notes. "It is often easy to overlook, but safety needs to be at the top of the list."
2. Label hydraulic hoses. Even before you hook up to the planter, labeling hoses helps identify what hose serves what function. "You don't want to hook up any hose incorrectly as it could cause damage to components on the planter," Niensteadt says.
3. Adjust hitch height. Farmers should stand back and look at the hitch on the planter, Niensteadt explains. "The hitch should be level to running slightly uphill to the tractor. You never want it to nosedive or run downhill."
Related:Planter prep tips available in free guide
4. Level toolbar. Adjust the hitch to ensure the toolbar is running level. Toolbar height adjustment will depend on planter model. In the case of Kinze 3000 planters, height should be a 20- to 22-inch clearance between the bottom of the toolbar and the ground. For the company's 4000 series, it is 22 to 24 inches.
5. Inspect row units. Niensteadt advises taking a deep dive on row units from front to back. Here is what to look for:
Parallel arm bushing. Check how much play the bushings have, making sure the bolts for the parallel arms are holding those bushings in, and the U-bolts are holding it to the frame. Niensteadt advises checking this annually for torque and tightness. "You don't want those coming loose going through the field as they can create damage to the row unit, inconsistent spacing and seed depth," he explains.
Coulter changes. Make sure your no-till coulter is adjusted correctly. It should not run deeper than your double-disk opener, Niensteadt explains. "You want it at or minimum of a quarter-inch shallower than your double-disk opener."
Double-disk openers. Niensteadt says this is a critical piece of your planter, as it creates your seed trench through the field. Look at the diameter to make sure they are within specifications. Then inspect to see they are shimmed correctly. Check with your manufacturer for adjustments, he adds, because each has its own recommendation for tightness based on design and thickness of the blades.
Inner seed tube guard. This is a wear point on the planter. "A lot of variables come into how long these guards last, like tillage practices and speed," Niensteadt explains. "Two years are never the same." The inner seed tube guard needs to be inspected annually to verify it is within company specifications, he adds.
Gauge wheel tires. Look at the condition. Adjust shimming by moving them either closer or farther away from your disk opener blades. This ensures they gently rub on the outside of the double-disk openers as they are creating and cleaning the disk openers as you go through the field.
Gauge wheel pivots. These pivots are going up and down across a field and supporting all the down pressure. Pay special attention to bushings. Are they all greased, or do the bushings or arms take grease?
Gauge wheel arm pocket. This sets your depth on the row unit. Check that it is not worn through, cracked or broken. If any of this occurs, the depth of planting will likely vary from row to row. "That will play into emergence and consistency of emergence," Niensteadt warns.
Closing wheel tail. Are they all there? Are the bearings good? "If you pick it up, and move it from side to side, is there a lot of play?" Niensteadt adds. "You want very minimal movement to keep it centered over your seed trench."
Planter preparation may take some time, but diving into the details of your machine may make all the difference during this year's growing season.
Data cleanup from cab
Collecting data is commonplace on many farms and is stored on multiple devices. However, often that type of information is not removed before starting a new growing season.
Niensteadt says farmers can speed up planting time by inspecting equipment and removing data. Here is a three-part checklist, so you don't miss one:
1. Equipment checks. Inspect displays and monitors. Make sure all connections are in working order.
2. Software updates. Know what software system you are running. "From a support standpoint, the first question asked if you have a problem is what software version are you on," Niensteadt says. Take a photo and save it to your phone for easy recall.
3. Data download. There are many different places farmers should look for their data. Here are areas Niensteadt suggests:
Farm and field. Take off old data — either planting or harvest from last season. Then do a little cleanup by assessing farms and fields in the system. Are they labeled correctly? Do you still farm them? "Removing old data reduces the chance of selecting the wrong farm this year by mistake," Niensteadt says.
Prescription maps. Now is the time to remove the old and add new prescriptions. "You should make sure those are ready to go before you hit the field," Niensteadt adds.
Seed selection. To start fresh in terms of seed, remove corn hybrids or soybean varieties. If you already know the hybrids for your 2023 growing season, input those. "Updating that crop list will make planting more efficient in the spring," Niensteadt says.
Plan for about a day to remove all of your old data and enter new data.
About the Author(s)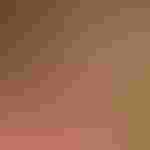 Editor, Missouri Ruralist
Mindy resides on a small farm just outside of Holstein, Mo, about 80 miles southwest of St. Louis.
After graduating from the University of Missouri-Columbia with a bachelor's degree in agricultural journalism, she worked briefly at a public relations firm in Kansas City. Her husband's career led the couple north to Minnesota.
There, she reported on large-scale production of corn, soybeans, sugar beets, and dairy, as well as, biofuels for The Land. After 10 years, the couple returned to Missouri and she began covering agriculture in the Show-Me State.
"In all my 15 years of writing about agriculture, I have found some of the most progressive thinkers are farmers," she says. "They are constantly searching for ways to do more with less, improve their land and leave their legacy to the next generation."
Mindy and her husband, Stacy, together with their daughters, Elisa and Cassidy, operate Showtime Farms in southern Warren County. The family spends a great deal of time caring for and showing Dorset, Oxford and crossbred sheep.
Subscribe to receive top agriculture news
Be informed daily with these free e-newsletters
You May Also Like
---