Water scarcity focus at New Mexico water conference
Water scarcity focus at New Mexico water conference
While much attention has been paid of late to the serious short-term drought situation facing farmers in the American Midwest, New Mexico continues to be immersed in the worst two-year drought period in decades.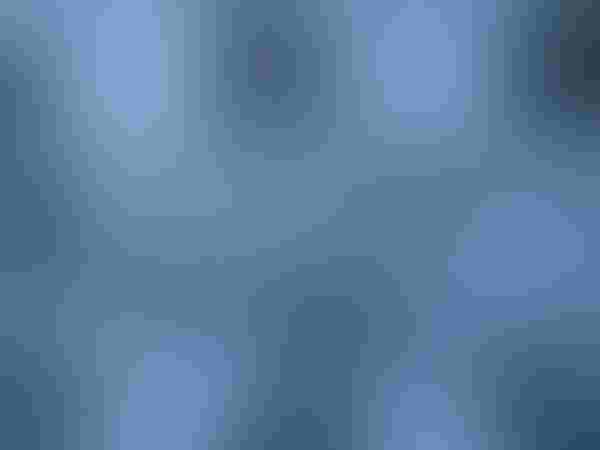 While much attention has been paid of late to the serious short-term drought situation facing farmers in the American Midwest, New Mexico continues to be immersed in the worst two-year drought period in decades.
In this context, it is timely that the New Mexico Water Resources Research Institute will present the 57th annual New Mexico Water Conference, "Hard Choices: Adapting Policy and Management to Water Scarcity."
The day-long event, co-hosted by New Mexico Sen. Tom Udall and New Mexico State University President Barbara Couture, will be Tuesday, Aug. 28, at the Corbett Center on the NMSU Las Cruces campus.
"The scarcity of water is a concern we all share in New Mexico, and it is an area of particular focus for researchers here at New Mexico State University," Couture said. "I am pleased to welcome the participants to campus, and I look forward to the important discussions the conference will generate surrounding these critical challenges."
(For more, see: Drought spurs need for water efficiency)
"Water is crucial to our economy and to our way of life," Sen. Udall said. "Unfortunately, New Mexico communities, farms and industry are not getting the water they need to thrive due to drought and infrastructure issues. This is a shared problem, and I'm proud to be co-hosting this policy conference to collaborate on shared solutions."
The formal program will begin at 8:30 a.m. with remarks from NM WRRI Interim Director Sam Fernald, Couture and Udall.
The focus of the conference is the growing scarcity of water in the West, and New Mexico especially. It will emphasize the relationship among agricultural, urban, and rural water users in the context of both current demands and projected future needs. Other topics include the current state water budget, deteriorating infrastructure, water markets and rights, basin hydrology, watershed restoration, floodwater capture and salinity control.
The approach to this year's conference is a bit different from years past, when it was primarily by and for the "experts" - academics, representatives from governmental and private water agencies and companies, lawyers involved in water and natural resources issues, and environmental and other organizations.
This year, farmers, ranchers and the general public are invited to hear the presentations and take part in the discussions.  
"When it comes to water policy issues, there are many stakeholders whose voices need to be heard," said Fernald, who is coordinating the conference. "We are not only inviting all interested parties to attend, we are working to include representatives of various constituencies on our panels."
The conference will employ an "open forum" approach, akin to a Senate hearing, where short presentations by panelists will be followed by questions from the panel moderator and audience members. The intent, according to the NM WRRI, is to encourage more citizen input and dialogue between them and the presenters.
Four sessions planned, two in the morning and two in the afternoon:
- Overview of where our water is and how much of it we have
- Perspectives of water users, including Native American, agricultural, municipal, energy, and environmental
- Current best practices as we approach the future
- Ideas for stretching the available water through conservation, watershed restoration, desalinization, and infrastructure re-engineering.
In addition, Udall will moderate a discussion with retired state officials who will provide their perspectives on the state's pressing water issues as viewed from their experience.
The program will also include Michael Connor, commissioner in the Bureau of Reclamation and NMSU alumnus, as well as an update by recently appointed New Mexico State Engineer Scott Verhines.
The conference will conclude with a 5 p.m. reception, presentations of research posters by students and other researchers, and exhibits from organizations and agencies involved in water issues.
Following the conference, organizers will meet to evaluate and compile policy recommendations made throughout the day. A conference report will then be disseminated among local, state and federal legislators.
Sponsors include NM WRRI, NMSU, Sen. Udall's office, Los Alamos National Laboratory, Elephant Butte Irrigation District, Sandia National Laboratories, the Rio Grande Basin Initiative, and the McElyea Foundation.
Those interested in attending should register online at http://2012.wrri.nmsu.edu/register.
The regular registration fee is $25; students with I.D. are free. Fee includes luncheon.
For more information, visit the conference website at http://2012.wrri.nmsu.edu/ or call the NM WRRI at 575-646-4337.
Subscribe to receive top agriculture news
Be informed daily with these free e-newsletters
You May Also Like
---