BATTERY POWER: Six lithium-ion batteries power the L25 compact wheel loader, allowing it to operate for eight hours depending on application.
Photos by Chris Torres
Volvo is betting its future on fully electric construction equipment, and at Ag Progress Days, the company brought a couple of its battery-powered machines that could work for farm applications.
The company had its ECR25 mini excavator and L25 compact wheel loader on display. The machines have been available in some European countries since 2020, but the company launched the machines in North America this year, says Lars Arnold, product manager for Volvo.
The ECR25 has a 24-hp electric motor with a 9-foot maximum digging depth. It is powered by three lithium-ion batteries — 20 kilowatt-hours when fully charged — that can hold enough juice for about four hours, depending on application.
"The lifting capacity, reach, is exactly the same as in the diesel machines," Arnold says. "The big feedback I'm getting from operators is when they run the electric machines, they preferred electric over diesel. It's like on electric cars; you have this instant torque, so the machine is very reactive, very good to operate, and it feels strong."
It is the largest of three fully electric mini excavators from the company — the other two are the EC18 and ECR18 models that have smaller batteries, smaller operating weights and digging depths.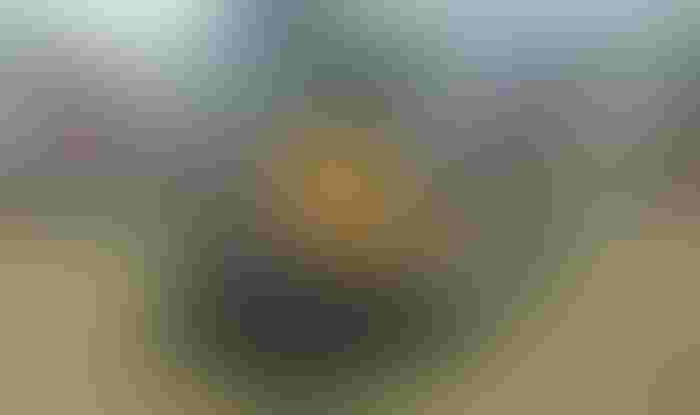 Meanwhile the L25 compact wheel loader has a standard bucket capacity of 1.17 cubic yards and a fork payload of 4,409 pounds at 80% — the tipping load at full turn. "This is exactly the same as on a comparable diesel," Arnold says.
Six lithium-ion batteries power the machine — 40 kWh at full charge — allowing it to operate for up to eight hours depending on application.
The company also has a smaller L20 compact wheel loader with a standard bucket capacity of 1.05 cubic yards, fork payload of 3,968 pounds at 80% and 33 kWh at full charge, although you can get it at 40 kWh. The maximum run time is four to six hours, depending on application.
Time to charge
This is the question that will likely be on most people's minds: How long does it take to charge? And that really depends on what you're using to charge.
If you're using your standard 120-volt outlet at home — known as Level 1 — it could take a while. Volvo's The Scoop blog states that the ECR25 takes about 12 hours to charge using a standard outlet — and up to 24 hours to charge the much larger L25.
But if you upgrade to a 240-volt system — known as Level 2 — it cuts charging time to about six hours for both machines, according to the blog. The on-board charger for the L25 has double the kilowatt capacity of the mini excavator, and therefore can handle more power being sent to it.  
Of course, you'll have to pay for the upgraded charging equipment, and likely an electrician for the right setup.
Reduced idling
One of the unique features of the fully electric machines, Arnold says, is that they only consume power when they are working, which greatly reduces idling time.
"Diesel machines, it's unbelievable how much idling time they have," he says. "So in a compact V loader, we see roughly 20% to 25% idling time on average, and on the mini excavator, 40% to 45% on average. The interesting thing [with electric] is if the machine is on, ready to go but not operated, the electric motors are not consuming electricity because they're off. So at the moment you move the level or operate the mini excavator, the functions, the electric motors are first starting turning and consuming electricity from the battery."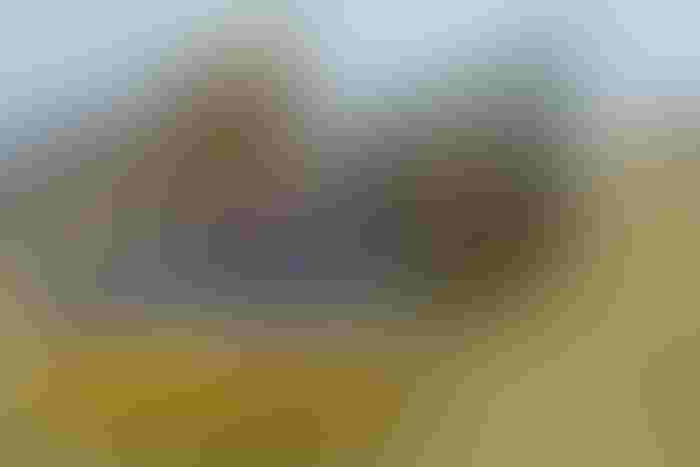 Both machines also have an automatic shutdown feature — between three and 20 seconds — where the machine will turn off when not in use.
And with no diesel engine, you don't have to worry about changing filters or oil, although you still have to keep an eye on the hydraulics and change the cabin filter.
"It's hard to fathom how nice this is," Arnold says. "You simply charge the machine overnight, like your cordless power tools, and keep working the next day."
Battery life
It's anybody's guess how long the batteries will last since they are so new. Based on the performance of lithium-ion batteries in the market, Arnold says they should be able to handle between 2,000 and 2,500 charge cycles. If you charge it between 200 and 250 times a year, that's about 10 years of battery life.
Arnold says the company plans on converting all its compact construction equipment to full electric power by 2030. The next big machine in waiting is a 50,000-pound excavator, the EC230, which the company expects to be commercially available in 2024.
But these electric machines are not cheap. The upfront cost is twice as much as a comparable diesel-powered machine, he says. So selling the idea of not having to buy diesel and reduced maintenance costs is critical.
"The payback is no engine maintenance, reduction of 35% of your maintenance costs, no idling hours adding up on your hour meter, and service and maintenance is based on operating hours," Arnold says.
So what did farmers at Ag Progress Days think?
"It's been very interesting and mostly positive feedback," Arnold says. "Most people understand that zero-emission electrification is inevitable. It's coming, so they're interested in learning what's there, what can it do."
Subscribe to receive top agriculture news
Be informed daily with these free e-newsletters
You May Also Like
---