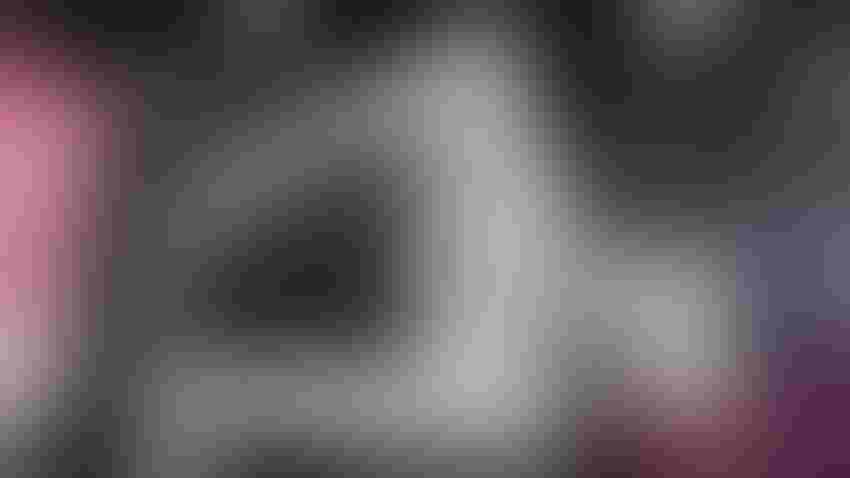 ANY FUEL: The Lanair multi-fuel heater, often known as a waste-oil heater, is just one of the choices farmers have. Over the years, these units have become more efficient, and they help solve disposal issues on the farm.
Willie Vogt
When discussing used-oil heaters, Skip Johnson remembers getting lots of questions from others. "They wondered if it was legal," he recalls. "Then the challenge came in figuring the payback." Johnson is vice president of Derson Manufacturing, a distributor of Clean Burn used-oil heaters.
Local incineration to dispose of waste oil in a business was first approved by EPA in 1979. It's a market Johnson admits is maturing, as more shops have installed the units. But the units for sale today are not the same as those early products. Today, waste oil is a misnomer since these heaters can burn other fuels.
"We prefer multi-fuel heater," says Mark Testerman, who sells Lanair heaters. "These can burn any petroleum-based fuel including used oil, transmission fluid, hydraulic fluid and diesel fuel."
He says a shop can get heat for a year from as little as 550 gallons of used-oil products, which could benefit most larger shops servicing bigger machines, even with longer service intervals.
Upgraded products
The idea of pouring waste oil into the fuel tank for a furnace, with all the debris that might be there, might be a concern. But over time, manufacturers have revamped those machines, adding more filters to ensure what hits the burner has fewer issues. And the products are easier to service, with simple-to-remove filters and screens for easy cleanup or replacement.
"And they're more dependable, providing reliable heat when needed," Testerman says. "As for return on investment, in many cases they pay for themselves in as little as one year."
According to information from Clean Burn, waste oil has more energy value than coal or No. 2 fuel oil. A gallon of fuel oil holds the same amount of energy as 18-kilowatt hours of electricity. That efficiency helps with payback, too.
Johnson notes that waste-oil products are always incinerated. In the past, that might have been at a bituminous plant or some other facility, so burning it to heat the shop drives a more local solution.
And the ability to burn multiple types of fuel has an added value: "You never run out of fuel," says Randy Salem with Lanair. "You hate to purchase diesel, but if you need something to burn, that's an option. The key is to use those products up, you have to get rid of them somehow."
Avoiding liability
Burning your used oil for heat could address concerns over disposal. When you finish using oil, you and your farm have a cradle-to-grave responsibility for proper disposal. Salem notes that even when that oil is picked up by a jobber to be sent off for burning, you maintain responsibility until it is burned elsewhere. If a leak or a crash happens, you can be held responsible for the spill.
Johnson says he finds that few people believe that's true. "It has happened," he notes. "There was a train that fell off a trestle into the water in Ohio [several years ago], and they went back and sued all the facilities that had provided waste oil shipped by that train. Cradle to grave is real, though the chances of getting nailed are remote."
As you look at how you heat your shop, turning used-oil products into a heat source might make sense. And if you bought a unit several years ago, take a look at the newer, more efficient models on the market today.
There are many suppliers of multi-fuel heaters; you can search for them as "waste oil heaters." To learn more, visit cleanburn.com and lanair.com.
Subscribe to receive top agriculture news
Be informed daily with these free e-newsletters
You May Also Like
---