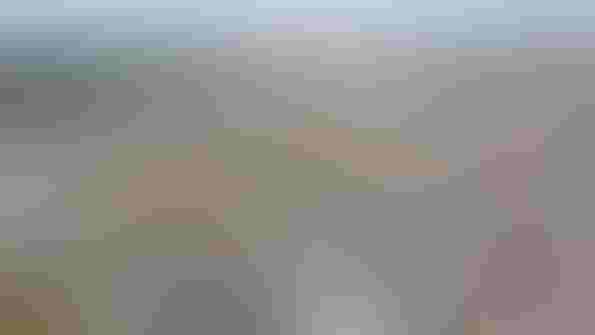 Sometimes, it takes a trip to rural America to restore one's faith in humankind.
On my drive down to the Sunbelt Ag Expo in Moultrie, Ga., I listened for several hours to updates about the nation's economic mess, how the simplest of concepts – working together to solve a problem – continued to elude our elected officials.
My plans were to leave early so I could stop and interview one of the many exceptional farmers in south Georgia on my way down. But plans changed. This farmer, who was in the final stages of harvesting his own peanut crop, found out that a friend in a nearby town was behind in finishing his peanuts due to an unexpected hospitalization.
Of course, there was no hesitation on the part of the farmer whom I had planned to interview – he changed locations to his friend's farm, where I eventually found him and rode along in a tractor cab as he hurried to finish the task at hand before sunset.
And such acts of kindness are not considered as particularly exceptional by most of the farmers I've had the privilege to know. It's second nature to them, something about which they don't think twice, like breathing.
The same fresh air of cooperation, friendliness and a general celebration of the human spirit was in full view at the Sunbelt Ag Expo, especially during the Swisher Sweet/Sunbelt Expo Farmer of the Year luncheon, where South Carolina farmer James E. Cooley took home top honors.
While gridlock continued unabated in Washington, D.C. – as starkly evidenced by a lack of the usual Congressional presence at the luncheon – the celebration continued in southwest Georgia. And this was indeed a celebration, a celebration of American agriculture.
Cooperation was the main theme of Florida Commissioner of Agriculture Adam Putnam's keynote address. After recognizing Georgia as the "warmest and most gracious host," Putnam said that U.S. farmers – as 1.5 percent of the country's population – are an elite group of people who have succeeded in feeding the world and helping to balance the nation's trade. But, work remains to be done.
"We have to figure out how to feed nine billion people by the year 2050," he said, adding that those who met the challenge would be like those farmers at the luncheon who are "willing to try new things and to innovate."
State leaders also will be required to work together on farmer-friendly regulations and defending property rights. "The future of agriculture is going to depend on all of our states working together. We're one piece in a bigger puzzle that feeds the world," said Putnam.
Our legacy, said the commissioner, is to steward the land for our time on earth, and the Expo is a celebration of that.
Georgia Commissioner of Agriculture Gary Black added that those being honored at the luncheon were "heroes of American agriculture, heroes of American life."
This theme of cooperation and unity was carried further by Farmer of the Year Cooley, who battled back from a life-threatening motorcycle accident a few years ago and credited his family and farm workers for their role in the success of his operation.
At the time of the accident, his family, friends and workers gave their time, their hearts, their prayers, and, literally, their blood to keep Cooley and his farm going. "Since then, we've been blessed to be surrounded by a lot of good people. We're here to tell the story today – we can get up and go to work again, and for that I will always be grateful."
As the awards luncheon concluded, it occurred to me that those who would have benefited most from these extraordinary lessons of cooperation and unity were many miles away, endangering the economic health of the United States by refusing to simply work together.
Subscribe to receive top agriculture news
Be informed daily with these free e-newsletters
You May Also Like
---