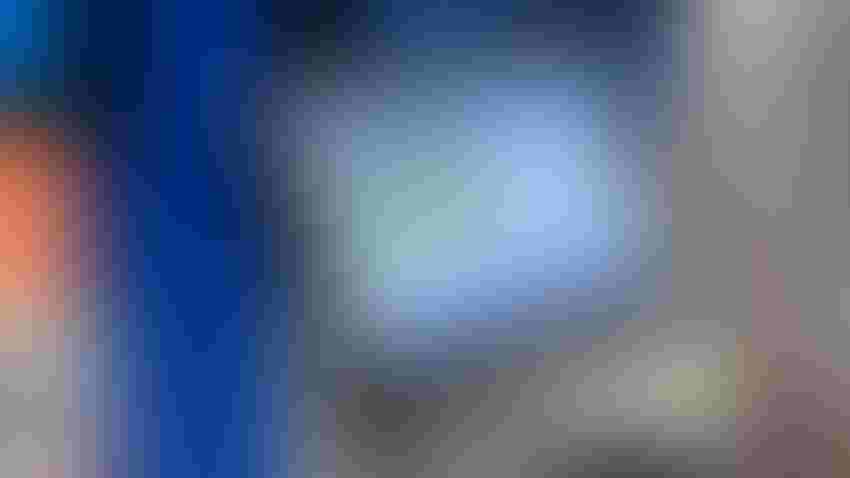 BIGGER DISPLAY: The new GFX-1260 brings a 12-inch display into the cab. The ISO-compatible unit can act as a controller for a range of equipment brands. The latest unit expands the GFX line.
Photos by Willie Vogt
The pace of change in the ag tech world isn't slowing, and companies that have pioneered these tools keep adding new services. For Trimble, the work extends from new monitors to enhanced application systems — and even a change in how the company sells its products.
The latest from Trimble is advanced path planning technology. "This is a software application for growers and original equipment manufacturers to take the manual task of path planning and automate it," says Jesse Chisholm, North American sales director. "The system can provide an automated optimal path track for different fields."
The idea is that software can observe the field and its boundaries, and match it to equipment work to create an optimal path, including field entry and exit, as well as support equipment. Chisholm says path planning is part of the road to autonomy, but it can already make equipment management more efficient. "This is a complex task that can be simplified with a software application," he notes.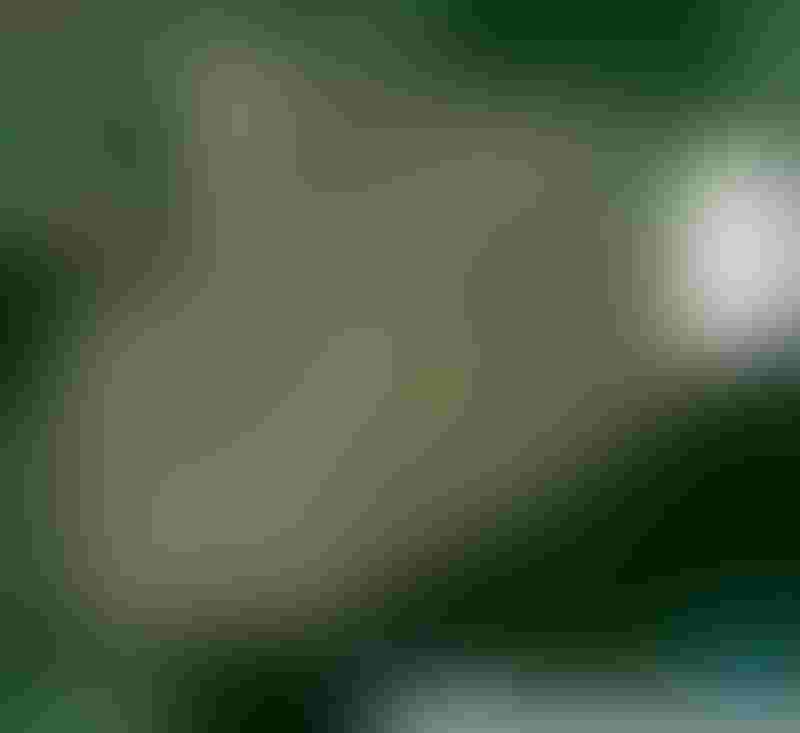 WHAT'S YOUR PATH: Maximizing equipment time in the field will be easier with Trimble's new advanced path planning tool, which can determine the most efficient way to work a field.
The software is used not only with Trimble systems, but also by other equipment manufacturers to provide an automated solution for boosting work efficiency. The system will be available in the Trimble Connected Farm and Trimble Construction Cloud.
New display ready
Late in 2022, Trimble launched two new displays — the 10-inch GFX-1060 and the 12-inch GFX-1260. The 7-inch GFS-760 display remains in the line, offering customers three display choices. The new displays are compatible with Trimble NAV-500 and NAV-900 Global Navigation Satellite System guidance controllers. When paired with the NAV-900, farmers can get increased accuracy using Trimble's CenterPoint RTX correction service. The company claims CenterPoint RTX delivers up to 1-inch accuracy and repeatable performance.
"These displays are ISO compatible, so they work with any ISO-based system, too," Chisholm says.
Many newer implements connect using the ISOBUS standard, providing users a single monitor solution in the field. The larger 12-inch model, which Chisholm called a flagship product, brings a big screen into any machine cab.
The monitor uses Trimble's Android-based Precision-IQ field software, including manual guidance, assisted and automated steering, application controls, mapping and data logging, equipment profiles, and camera feeds from attached inputs and other internet-based apps.
Acquisition aids targeted spraying
Trimble launched the WeedSeeker 2 in 2022, but the company also acquired Bilberry, a French firm with artificial intelligence tools for targeted spraying. Chisholm says Weed Seeker 2, a green-on-brown targeted weed product, will move up to green-on-green spraying in the future.
The system is an aftermarket add-on to a sprayer that already has nozzles with pulse-width modulation. Each sensor sees 20 inches of width along the boom and can actuate nozzles when weeds are identified. It's an aftermarket product that can be added to any sprayer — self-propelled or pull-type — with PWM nozzles.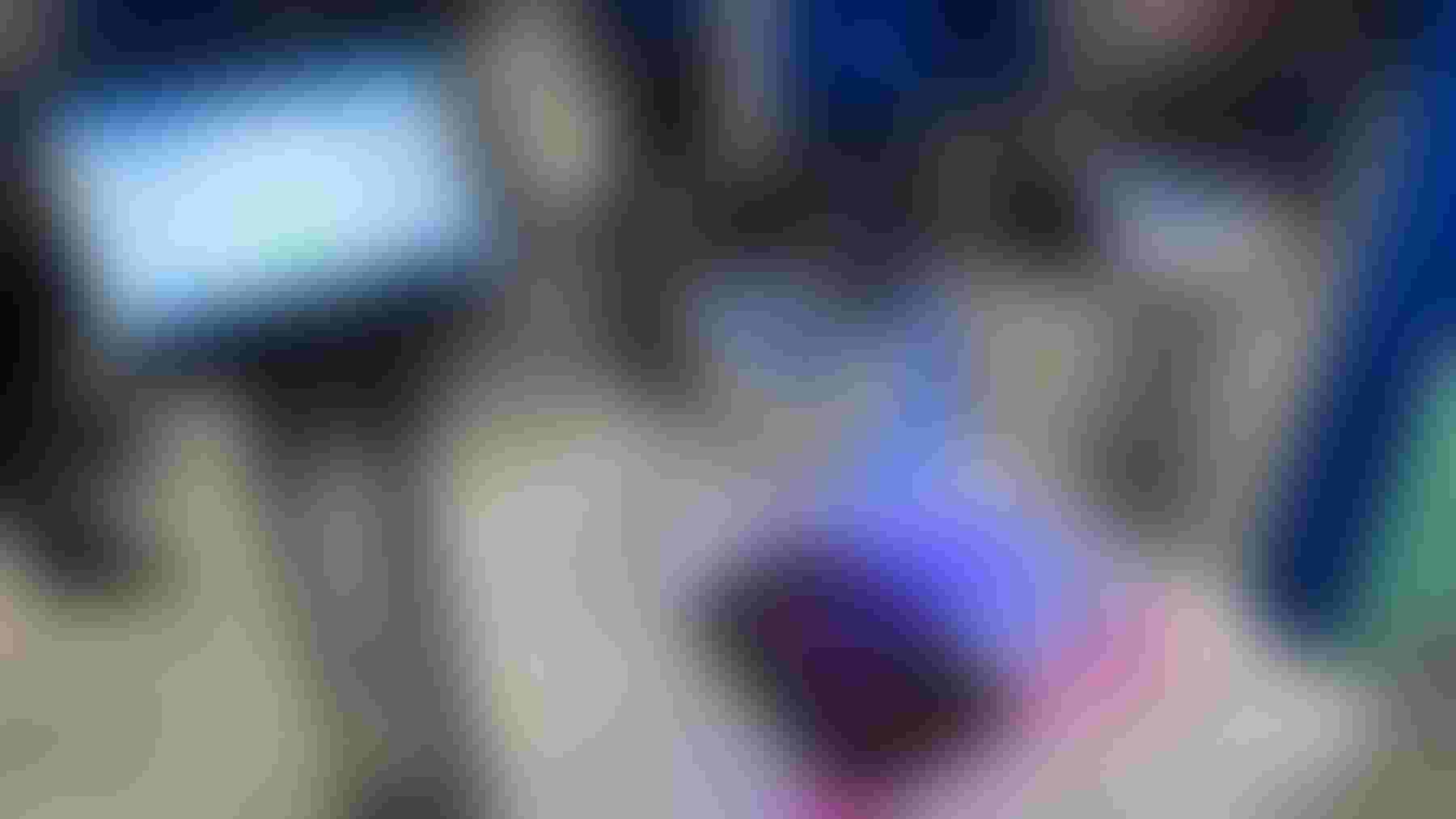 FINDING WEEDS: WeedSeeker 2 offers enhanced green-on-brown weed control to cut herbicide use. The recent purchase of French firm Bilberry will offer opportunities to bring green-on-green targeted weed spraying in the near future.
The GFX monitors can control the system. Even in the green-on-brown approach, Chisholm says farmers are already getting a benefit. "They're mapping weeds and add those maps to other data they collect," he says. "And we're seeing 70% to 80% reductions in herbicide use in fallow ground."
Change in distribution
Farmers buying aftermarket tools from Trimble will see a change in how that works in the coming months. The company has announced a change in its aftermarket sales system. Jim Chambers, vice president and general manager for agriculture, explains that the goal of the change is to bring forward the Trimble name and technology.
"Trimble has a varied approach to the market," Chambers says. "Part of our business is sold as factory fit, or directly through [original equipment manufacturers] to be bolted on at the factory. The other part of our business has been the aftermarket business, and that has been predominantly in two paths."
The first path is through independent Trimble dealers who sell and service the product around the world. The second path is to sell product as a "white-labeled system" through the parts counter at CNH dealerships. "A substantial piece of our aftermarket business was sold through that [CNH] dealer channel. That's the part that's changing," he says.
Chambers says the direct product approach through CNH is ending, in large part due to customer demand. "Farmers have told us that as we move into more complexity and precision ag, and we're bringing autonomous solutions, such as our green-on-green spraying, they want more support," he notes.
Trimble will be building its dealer network and expanding its independent Trimble channel to put the brand upfront and better connect the company directly to the farmer, according to Chambers. He says the current independent network is strong, and the company will build on that by looking into what he calls "white spaces" in distribution to fill in those gaps.
That could mean some CNH dealers will stay on, selling Trimble-branded tech and providing that added support. The key is adding retailers that will provide enhanced support to an increasingly complex product line in the field. "It's really about building a more completed and stronger independent dealer network," he concludes.
You can learn more about the new products and find a dealer at agriculture.trimble.com.
Subscribe to receive top agriculture news
Be informed daily with these free e-newsletters
You May Also Like
---