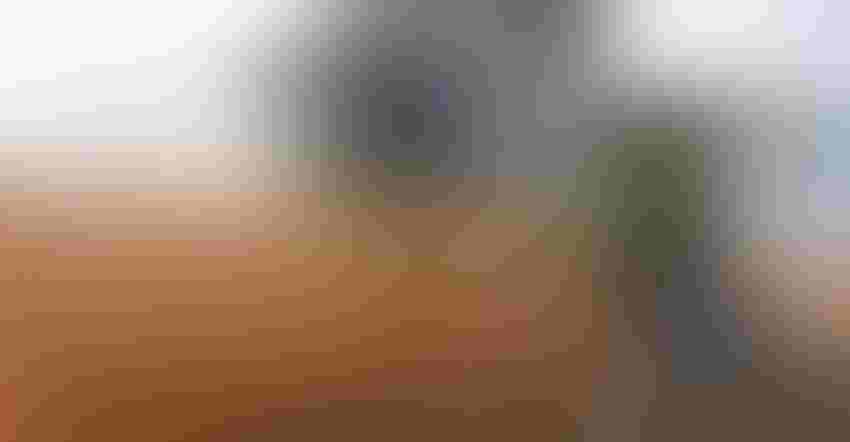 AUTOMATIC ADJUSTMENT: You can get automatic adjustment options on several new combine brands. It's slick technology, but is it cost-effective today for you?
Tom J Bechman
My dad watched the Farm Progress Virtual Experience combine demonstration videos so much he convinced himself we need to upgrade our combine to get more features. Right now, we have a 5-year-old machine. He really wants the automatic adjustment features. That probably means going to a new machine. We farm 4,000 acres. The features are nice, but will it help our bottom line enough to justify such a big expense?
The Profit Planners Panel includes David Erickson, farmer, Altona, Ill.; Mark Evans, Purdue University Extension educator, Putnam County, Ind.; Jim Luzar, retired Extension educator and landowner, Greencastle, Ind., and Steve Myers, farm manager, Busey Ag Resources, Le Roy, Ill.
Erickson: In my opinion, those features are most beneficial when the combine is operated by a less-experienced driver or in an operation where grain quality/loss has been a concern. Those features are options now and will only hold value at trade-in time when they become commonplace as a part of the base-priced combine. Depending on the age of your current combine, it may be the right time to consider trading up. But consider the real value to your business before committing to expensive options.
Evans: Serious discussion to make sure there are not false assumptions is super important for this situation. Is dad able and willing to use the technology or is it just shiny at the moment? Or is dad assuming that you are going to use the technology and he will benefit from it? As the next generation, are you going to embrace and use the technology as dad thinks you will? Your current 4,000 acres seems to be pretty big to be running through one machine. Would you be better off to have two machines to be more efficient?
What is your growth potential? What are your current barriers? Will these features help you address these barriers? I believe the first step is to identify your current barriers and determine whether these new features will help you address the barriers to jump ahead.
Luzar: After watching some of the videos, I can understand why your father is fascinated with this amazing technology. Upgrading any technology in the farm business should be predicated on that age-old premise of separation of wants and needs. What are the actual economic benefits of operating the newer combine over your existing combine? Improved harvest efficiency and/or improved grain quality should be evaluated. Are there challenges to combine operation because of operator experience in variable harvest conditions? Try to determine what automatic adjustments provides to your 4,000 acres first. Then you can evaluate combine trade plans with more objectivity. Keep wants and needs separate!
Myers: Fair question and hard to quantify, as I would assume that you are currently "doing it right" regarding setting your harvest machine.  I would suggest considering how it affects your future trade. Do those add-on items enhance trade-in value? I suspect they would. That, when combined with some tangible quality and quantity gains across that kind of acreage may support the upgrade. Lastly, if one is going to harvest 4,000 acres, you may want to consider the operator's input to some degree.
Subscribe to receive top agriculture news
Be informed daily with these free e-newsletters
You May Also Like
---