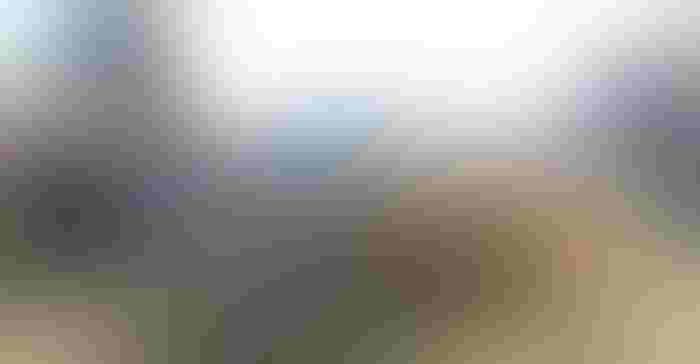 If you chart changes in hay and forage harvesting over the decades, two major changes stand out. Producers have sought ways to get hay and forage harvested and stored faster to reduce the odds of damaging quality due to rain.
Second, they've sought ways to make hay, and also silage, with less labor — preferably making it a one- or two-man job. Those changes are evident in the new products for haying and forage production that Farm Progress editors uncovered at farm shows recently.
The ExtraMan hay stacker for big bales from Crossroads Welding pictured above proves the point. For more than 50 years farmers, have asked for ways to handle hay without needing high school boys and girls to lift and toss small square bales. This latest entry can handle and stack bales without using teeth on the machine to do it.
The Bale Baron is another machine designed with the same purpose in mind. It turns out stacks of small square bales ready for hauling, even for long distances. Check it out in the slideshow as well.
Claas has an improved version for its tedder line. Hay tedders exist to help fluff hay and dry it out without knocking off leaves — all for the purpose of getting hay ready to bale more quickly. Rozmital, which is relatively new to the U.S. market with hay tools, introduces an implement which can double as a tedder and a rake, depending upon how you set and operate the machine in the field
If you're making silage or haylage, Euro Bagging has a bagging machine that eliminates the need for tall silos or bunkers — and the large tractors required to drive over the top of the pile to compress it during filling. Instead, you fill plastic bags and the feed ferments inside the bag. The company also offers bags which deter rodents and birds, one of the biggest hazards to feed quality for those making silage or haylage in bags.
Subscribe to receive top agriculture news
Be informed daily with these free e-newsletters
You May Also Like
---