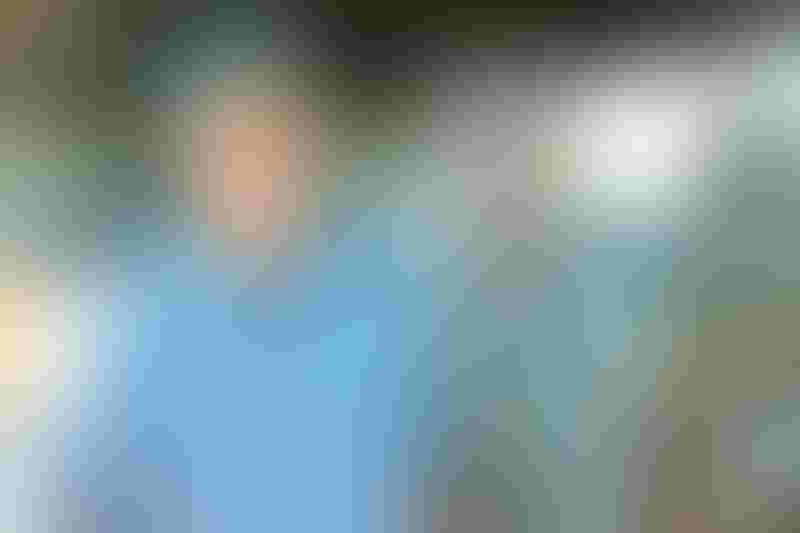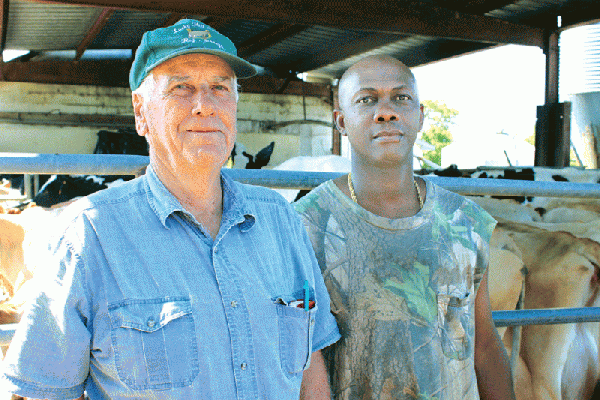 John T. McReynolds, the last commercial dairyman in Oktibbeha County, Miss., sold his herd this month and retired after 50 years. With him is his assistant, Chris Reese, who never missed a day of work in more than 25 years.
When John T. McReynolds watched his dairy herd being loaded onto trailers after his last milking May 2, it wasn't just the end of his 50-year career and a family dairying history tracing back to his great-grandfather, it also marked the final chapter for commercial dairying in a county for decades known as The Dairy Capitol of the South.
His was the last privately owned dairy in Oktibbeha County, Miss., which once boasted over 1,000 dairies, several milk processing plants and creameries, and some of the finest dairy cows anywhere, many of the Jersey herds tracing their lineage to animals brought to the county from the Isle of Jersey shortly after the Civil War by Col. W. B. Montgomery, who wanted to diversify agriculture in the region. The colonel was also a leader in founding Mississippi A&M College, now Mississippi State University.
IT'S FREE! Stay informed on what's happening in Mid-South agriculture: Subscribe to Delta Farm Press Daily.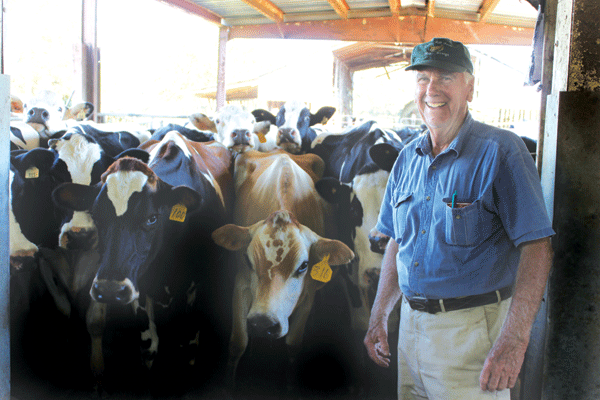 Dairying traces back to John T. McReynolds' great-grandfather. McReynolds, who retired in May, had been dairying for 50 years.
With McReynolds' retirement, the university now has the lone remaining dairy herd in the county, but that milk is used by its Animal and Dairy Sciences Department for research and for its famed cheeses, ice cream, and other products.
When I wrote about John's operation in 2011 (http://bit.ly/24P7ucU), he reminisced on the demise of all the county's commercial dairies but his. "It's demanding, confining work, milking twice a day, every day of the year — hot in the summer, cold in the winter, muddy when it rains, dry as dust when it doesn't. Not many people want to do it." But, he said with a glint in his eyes, "That first cow I ever milked as a boy of 6 — I loved it!"
Ruth Morgan, retired MSU Extension professor, who does a weekly column on Mississippi agriculture and foods for the Starkville Daily News, noted John's retirement in a nice article about the county's dairying history and his family's role in that history.
Even into the 1940s, shortly after World War II, there were 27,000 Jersey cows in the county "and every hill included a dairy barn." Much of the county's milk supported the war effort. As late as 1981, according to retired County Extension Director Ed Williams , there were 25 Grade A dairies and 14 Grade C dairies.
But as the century moved to an end, the numbers dwindled, and finally there was just McReynolds who, with his helper, Chris Reese, kept on milking. For 25 of McReynolds' 50 years in the business, Reese was his dependable right hand.
"It was a good day when Chris came to work for me," McReynolds said in our 2011 interview. "In all this time, he has never missed a single day of work. He likes the work, he knows the cows, and I could not ask for a better employee than Chris."
Ed Williams, in his comments for Ruth Morgan's article, noted: "The history of dairying and its impact on our county are still realized in the descendants of these solid citizens, who knew hard work and persistence from rising at 3 a.m. to milk at least twice a day, 365 days a year.
"They produced more than milk — they helped build and sustain a community. They were good at what they did. They produced some of the top milking herds and dairy bloodlines in the country. They reared children who went on to be productive citizens: doctors, lawyers, architects, veterinarians, teachers, researchers, soldiers, policemen, and a host of other solid citizens, who appreciate family, hard work, and dedication."
John McReynolds, nearing his 80th birthday, now looks forward to more time with Kay, his wife of 50 years, and his extended family, including six grandchildren.
Subscribe to receive top agriculture news
Be informed daily with these free e-newsletters
You May Also Like
---