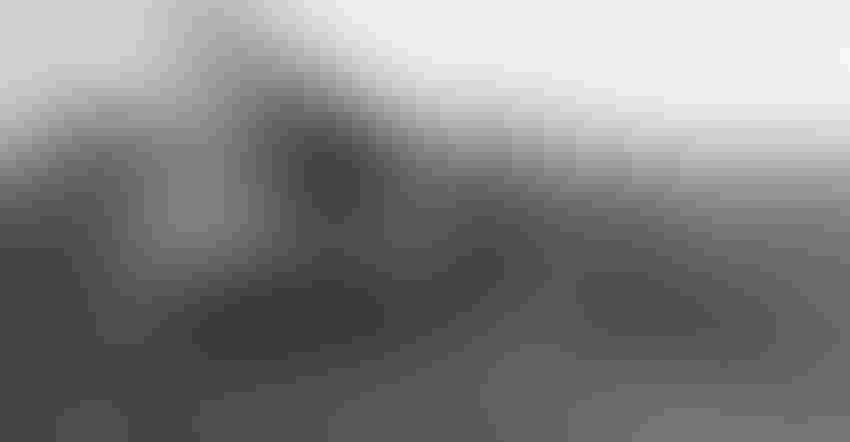 BRAIN TEASER: Even a master historian might not figure out this picture without help. It's a John Deere tractor from 1956, with a beet topper out front pulling a Deere model 200 beet harvester.
John Deere Co.
In honor of the first Farm Progress Show, held in 1953, try this quiz based on farm equipment company facts and history. Using vintage farm equipment brochures, this quiz features equipment from the early 1950s forward.
If you want to know more about antique farm equipment, check out Antique Row at the 2021 Farm Progress Show. Collectors from several major brands will be on hand to show off their equipment and answer questions.
Now try the quiz. No peeking at answers at the bottom!
1. The John Deere 4020 was the first tractor of John Deere's New Generation. True or False
2. John Deere commissioned a team of engineers to upgrade the 520, 620 and 720 Series to "30" models after another set of engineers was already working on the New Generation models. True or False
3. The "deer" in the John Deere logo introducing the new 50 sheller for the model 227 corn picker had just two legs showing. True or False
4. This tractor was called the "surprise package" in the Long Green Line. 1020, 2020, 3020 or 4020
5. The "Uni" harvester system was built by Minneapolis Moline and sold to New Idea. True or False
6. New Idea marketed the 9000 series air planters. True or False
7. The Pulvi-Mulcher, advertised as "One implement does the job," was made by: New Idea, Brillion, Bush Hog or Allis-Chalmers
8. The Case 2594 tractor with a six-cylinder diesel engine was rated at this horsepower: 140, 160, 180 or 200
9. The company that used the term "hydramic control" and "hydramic power" to describe new tractors in the late 1950s: John Deere, Ford,  Ferguson or Massey Harris
10. This tractor was described as the "World's most powerful Ferguson System" tractor: MF 85, MF 1130, Ferguson 40 or MH 50
11. The only tractor Allis-Chalmers labeled as the "Landhandler" was the 180 series. True or False
12. The Allis-Chalmers 220 in 1970 was rated at 220 drawbar hp. True of False.
13. The 6080 Allis-Chalmers came in both two- and four-wheel drive. True or False.
14. The slogan "Made to order for the 200-acre farm" was used for the: Allis-Chalmers D-17, Allis-Chalmers D-15, John Deere 2010 or IH 706
15. Who made the six-bottom, model 720 moldboard plow? Case, International, Oliver or John Deere
16. Allis-Chalmers promoted this tractor as "Turbocharged workhorse that keeps its cool": 190 XT, D-19, 7000 or 7060
17. The booklet promoting Case International Axial-Flow 1600 series combines carried this logo on the back cover: Case eagle on globe, Case IH, Tenneco or Farmall
18. The Case IH Steiger series is what color? Green, orange, white or red
19. The Oliver Super 88 was rated to pull how many bottoms? 2, 3, 4 or 5
20. You could adjust row width on this company's 525 combine corn head: Massey-Ferguson, International, Case or Oliver
Answers
1) False; 2) True; 3) False; 4) 1020; 5) True; 6) True; 7) Brillion; 8) 180; 9) Massey-Harris; 10) MF85; 11) False; 12) False; 13) True; 14) AC D-15; 15) International; 16) 7000; 17) Tenneco; 18) red; 19) 4; 20) Oliver
Rate yourself: 0-4 right — King of bad guessers!; 5-9 right — apprentice machinery historian; 10-14 right: King of good guessers; 15-18 right — equipment historian; 19 or 20 right: Master equipment historian!
Subscribe to receive top agriculture news
Be informed daily with these free e-newsletters
You May Also Like
---