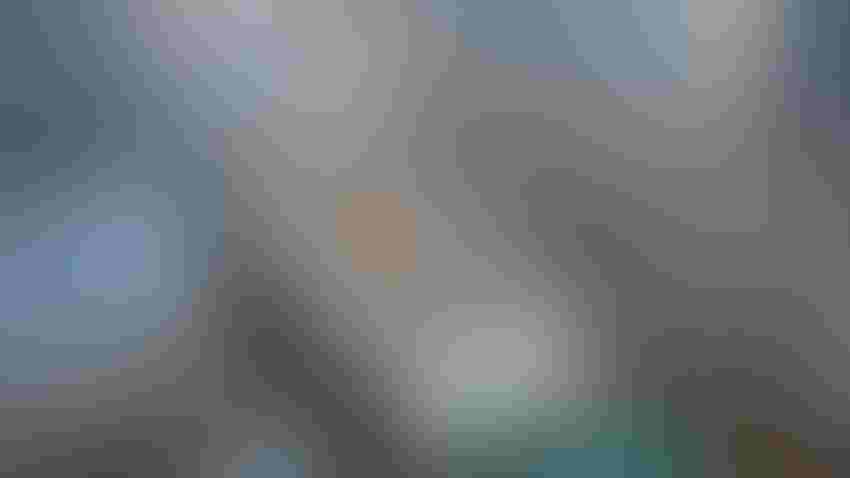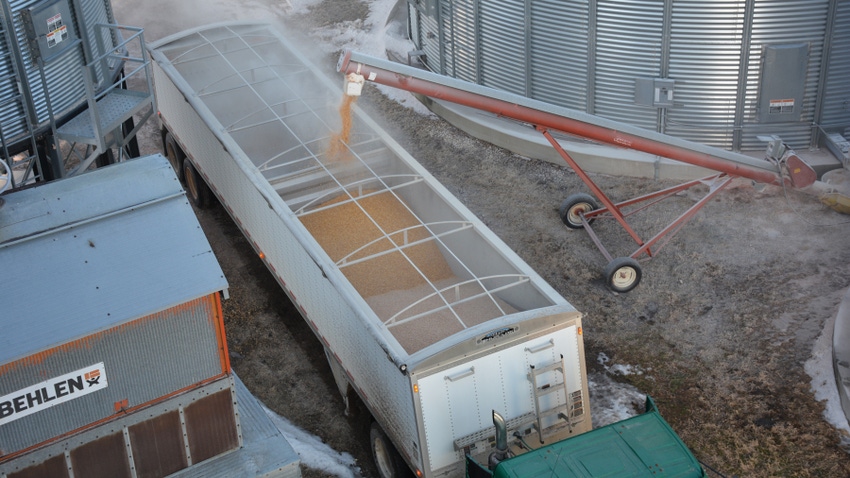 REMOVE TEMPTATION: A semi loaded with grain can be tempting for a ne'er-do-well seeking to make a quick buck, but farmers can prevent a costly error by simply removing the keys from the semi — and all vehicles — when parked unattended on a farm.
Kevin Schulz
It sounds like such a simple solution: Take your keys to prevent vehicle thefts.
More than 16,000 cars were stolen in Minnesota in 2022, representing over $200 million in losses to victims. The majority of those thefts occur in the seven-country metro area, and Joe Boche, special agent for the Minnesota Department of Commerce Fraud Bureau, says six of 10 of those thefts occur when keys are left in the vehicles.
Though the "sheer number of auto thefts in rural Minnesota is way, way smaller than in the seven-county metro area," Boche says, "that doesn't matter when it's your car that's stolen." Boche says the metro count of six of 10 stolen vehicles when keys are left in, increases to 90% of rural stolen vehicles with keys left inside.
Boche experienced firsthand that trend as he started his law enforcement career in Lake Crystal, Minn., in Blue Earth County. "It was not that uncommon at all. People [in rural areas] just have a different attitude that 'Everyone leaves their keys in their cars,' and they don't think about it."
He admits thefts of vehicles with keys left inside may not always be reported due to embarrassment by the owner. Being rural may present a false sense of security, since unlike in an urban area or even a town, there are not people merely walking by and looking through a vehicle's window.
Vehicle theft by convenience may occur in rural areas, where Boche says criminals may use a stolen car to steal yet another car or commit another crime. "That can happen on a farm where a vehicle may be parked nowhere near the homestead, or maybe it's parked on another side of a barn or a building and it could be gone a couple days before anybody realizes it's missing."
To raise awareness of the issue, the Department of Commerce Fraud Bureau launched the Take Your Keys Always campaign intended to help put a dent in the surge in auto thefts.
Four simple steps are encouraged to thwart vehicle thefts:
Take your keys when you park your car.Make sure the doors and windows are locked.Never leave a car running unattended.Don't leave valuables in your vehicle.
These are among the steps that producers and residents in general can take to deter those thefts that will help them hold onto their property.
Attention on equipment
As part of his job with the state commerce department fraud bureau, Boche helps produce an annual conference for the International Association of Auto Theft Investigators, and he has requests by fellow investigators from rural states to offer classes on deterring theft of farm equipment and heavy equipment.
"How often does it happen? I'm unaware of any cases of large equipment being stolen in Minnesota, but that doesn't mean it hasn't happened," he says. The logistics of stealing a large tractor or combine may prove difficult to pull off, but smaller equipment is different. "Now skid steers and trailers — those get stolen like hotcakes."
Thefts of skid steers and other farm equipment may be harder to trace when compared to tracking passenger vehicles, merely due to the lack of license plates. "There are vehicle identification numbers, but it's not like somebody's going to come around looking for it," he says.
Having worked some of skid-steer theft cases, he says the most common way of them being discovered is when the innocent buyer either knew they were getting too good of a deal or "when they break down, and they call up Caterpillar or John Deere or Bobcat and when they give the serial number, they have a database, and the unit comes back as being stolen."
Boche also alerts farmers to grain theft via stolen trucks. With the price of grains, a loaded trailer could just as well be loaded with greenbacks. "When you fill up at night and plan to haul it in the next morning, did you leave the keys in there?" he asks. "Because it might be if they can steal that semi, they're not as interested in the semi. That's just the mechanism for them to cash in."
Subscribe to receive top agriculture news
Be informed daily with these free e-newsletters
You May Also Like
---