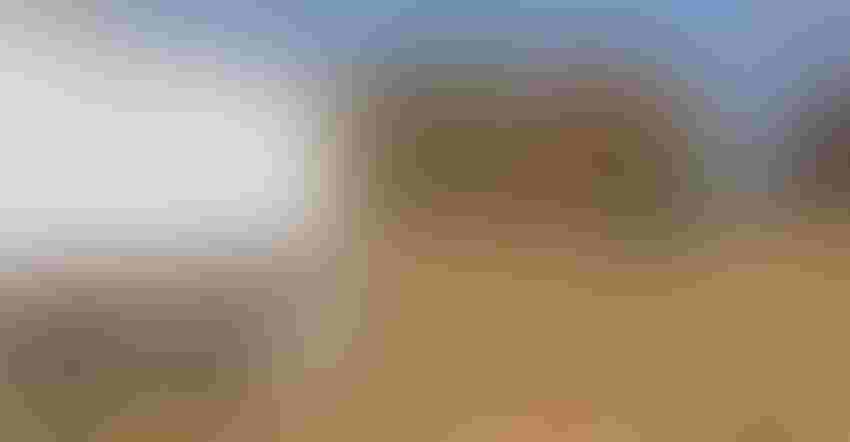 IS YOUR GRAIN PROTECTED? Recent elevator failures have more farmers asking questions about how much risk they are taking placing grain in elevators on storage or deferred pricing.
Tom J. Bechman
The Salamonie Mills grain elevator failure in 2020 caught the attention of farmers across Indiana. Early in the process, questions arose about whether the Indiana Grain Buyers and Warehouse Licensing Agency (IGBWLA) selected the proper date for the failure. The official failure date in a grain elevator failure is important because the Indiana Grain Indemnity Corp. (IGIC) can only pay on claims for stored or deferred-priced grain delivered within 15 months of the date of failure.
That requirement is specified by law and should be included in all grain contracts issued when grain is stored or placed on deferred pricing. Due to changes to Indiana statute effective this year, contracts for grain placed on deferred pricing in 2022 and beyond must be executed and payment made within the designated crop year for that crop. For corn and soybeans, it will be Aug. 31 for crop from the previous year. In case of a loss, IGIC is only allowed to pay 80% of the claim by statute for deferred-pricing contracts.
Eleven farmers who disagreed with the findings of the IGBWLA obtained legal counsel. Since the case involves a state agency, before it can proceed to a trial court, it is heard by the Indiana Office of Administrative Law Proceedings.
"One agency was set up by the state in 2019 to hear these kinds of cases involving a state agency," explains Jeff Cummins, associate director of policy engagement for Indiana Farm Bureau. "In this case, both parties litigate before a law judge in an attempt to establish facts and sort out various legal matters."
If the matter isn't resolved to the petitioner's satisfaction, the case can still proceed to trial court. In the Salamonie grain failure case, the petitioners are the farmers involved.
Public hearings slated
Both attorneys for the farmers and for IGBWLA requested what's called a summary judgment from the administrative law judge assigned to the case. In layman's terms, both sides requested the case be decided in their favor, Cummins explains. The administrative law judge denied requests from both sides.
That finding was part of a 17-page legal report issued by the Office of Administrative Law Proceedings. The next step is public hearings. First scheduled for early July, they were postponed until early August. The hearings are now scheduled for Aug. 2, Aug. 3 and Aug. 5, beginning at 9 a.m. EDT each day. Hearings are presided over by an administrative law judge. The hearings will be held at 402 W. Washington St. in Conference Room B in Indianapolis.
Based on the 17-page administrative summary, Cummins notes that it appears that the single purpose of these hearings is to establish the "date of failure" for Salamonie Mills. While this may seem like a simple concept, roughly half of the 17-page document is devoted to interpreting what "date of failure" means under Indiana law.
Subscribe to receive top agriculture news
Be informed daily with these free e-newsletters
You May Also Like
---