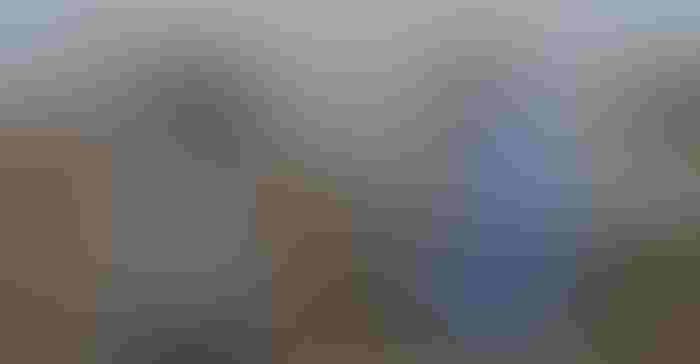 Valley Irrigation is looking to seize an opportunity with its new solution offering Ag Solar, which makes irrigation possible by providing energy in places where the traditional electric network may be challenging to find.
The first Valley solar installation in North America last spring was on a quarter-acre in the corner of a pivot-irrigated field south of Davenport, Neb. The size of this first installation is large enough to produce energy to power the center pivot operating on the land managed by Farmers National Co. This may be the first such installation in the U.S., but the Ag Solar team from Valley already has more than 700 solar installations worldwide.
Matt Gunderson, FNC senior vice president of strategy, sales and marketing, says the installation of this solar project is an extension of the company's efforts to help landowners improve sustainability and stay profitable.
Win-win for landowners
Farm Progress visited this first solar installation last fall and spoke with Gunderson and Jared Hodgson, a FNC farm manager based in Hastings, Neb.
Gunderson notes that the landowner invested in Tier 1 solar panels for this project, which are the highest quality panels also used by major installations that are utility-sized. Tier 1 panels can handle extreme weather conditions, including wind and hail, and still perform.
He says the components and inverters in the system provide better than 94% efficiency in converting the direct current into alternating current energy that is sent back into the electrical grid. For the landowner, it is a win-win, because it uses less than a corner or farmland that is less productive to offset energy costs.
"Siting of these installations is very important," Gunderson says. In the Davenport project, the installation was in a location convenient to farm around and adjacent to power lines, making the connection to the grid much cheaper and easier.
If the producer wants to expand the installation to power the pivot and the well pump, Gunderson says that it needs to be an additional three-quarters of an acre in size, making for a 1-acre solar installation in all.
Increased efficiency
Solar power has been gaining steam for ag applications in recent years, partially because of major gains in efficiency and affordability, says Craig Bell, director, Center for Excellence — Ag Solar, for Valley.
"Valley has a long track record in the pivot business and on the technology side of it as well," he says. "Our dealer network in the U.S. is providing solar solutions now for any ag application, including pivots, but also hog barns, poultry facilities and others, for instance. The pivots run during a portion of the year, but other applications need power every day of the year, offering more return on investment for our customers."
The Valley solar panels are 400- to 500-plus watts. "The panel size and format hasn't changed that much over the years," Bell says. "But compared to 10 years ago when the wattage was much less, we are doing more with the same space."
There are three main components, including the panels, structure and the inverter, Bell explains. "The inverters themselves are relatively low cost and are of very good quality," he says.
Bell notes that solar panels in general have increased in efficiency by small percentages over time.
The partnership between Valley and Farmers National Co. for the Davenport solar installation represents a collaboration based on shared values of sustainability and environmental goals.
Since the company's founding in 1929, FNC has valued conservation efforts as part of long-term sustainable farm management practices of their landowners, Gunderson says. That's why FNC is promoting the solar installation concept to landowners as a sustainable, profitable solution for pivot corners and other marginal farmland.
Learn more about the FNC partnership and the Ag Solar solutions from Valley online through FNC at farmersnational.com, or Valley Ag Solar at valleyirrigation.com.
About the Author(s)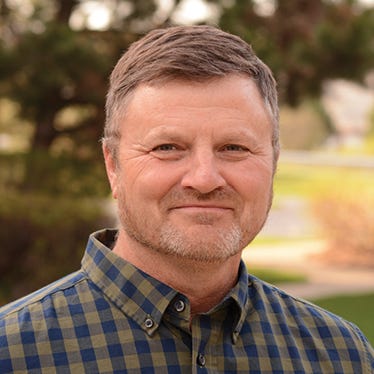 Curt Arens began writing about Nebraska's farm families when he was in high school. Before joining Farm Progress as a field editor in April 2010, he had worked as a freelance farm writer for 27 years, first for newspapers and then for farm magazines, including Nebraska Farmer.
His real full-time career, however, during that same period was farming his family's fourth generation land in northeast Nebraska. He also operated his Christmas tree farm and grew black oil sunflowers for wild birdseed. Curt continues to raise corn, soybeans and alfalfa and runs a cow-calf herd.
Curt and his wife Donna have four children, Lauren, Taylor, Zachary and Benjamin. They are active in their church and St. Rose School in Crofton, where Donna teaches and their children attend classes.
Previously, the 1986 University of Nebraska animal science graduate wrote a weekly rural life column, developed a farm radio program and wrote books about farm direct marketing and farmers markets. He received media honors from the Nebraska Forest Service, Center for Rural Affairs and Northeast Nebraska Experimental Farm Association.
He wrote about the spiritual side of farming in his 2008 book, "Down to Earth: Celebrating a Blessed Life on the Land," garnering a Catholic Press Association award.
Subscribe to receive top agriculture news
Be informed daily with these free e-newsletters
You May Also Like
---