When Danielle Goodrich decided to come back to her family's dairy farm in 2009, she came back during some of the dairy industry's darkest days.
"It was in my blood. I had no intention of doing anything else," she says.
But times were tough. Her father, Ernie, just purchased a neighboring farm, and the family was struggling to make ends meet under a heavy load of debt. As she and her brother, Chase, settled in as the next generation to join the business, which is located in Salisbury, Vt., they realized that changes had to made.
"We knew that one of the big things for us to stay here was that we were going to need to diversify some income," Danielle says.
Danielle, who attended Vermont Tech for dairy, talked to a former professor of hers and started throwing around the idea of installing a manure digester. It took a while, but more than 10 years later, her dream of having a digester and finally securing that secondary income for the farm has come true.
Groundbreaking on the farm's 1.32-million-gallon Farm Powered anaerobic digester, one of the largest manure digesters in the country, happened in 2019, and the project was finally completed last month.
The farm partnered with Massachusetts-based Vanguard Renewables, Middlebury College and Vermont Gas Systems on the project that produces 180,000 cubic feet of renewable natural gas a year from manure, and food and beverage waste. It is designed to take in 3,650 tons of manure and 975,000 tons of organic materials a year.
It's big enough to power 5,000 homes, Danielle says, but the gas is being piped to nearby Middlebury College and onto the gas grid. The project also features the first phosphorus removal system in Vermont.
For Danielle, completion of the project comes with a sense of relief that it's finally over.
"A few times we weren't sure we were going to see the end," she says. "The end is here, and we're really excited to have all these partnerships."
She explains that the project's first developer dropped out, leaving the project in limbo. Vanguard Renewables then contacted Chase and Danielle about reviving it, bringing on Middlebury College and Vermont Natural Gas as partners.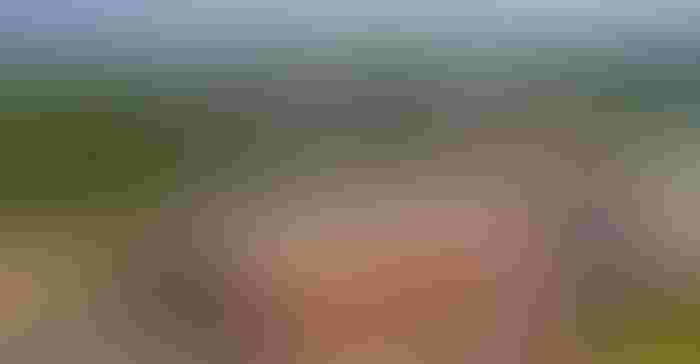 The partners went back and forth on designs several times, Danielle says, before agreeing on a final design. The digester, marketed as a Farm Powered digester, is owned and operated by Vanguard, and the company leases the space from the farm. The college gets the natural gas and provides some of the beverage and food waste. The pipelines are owned by Vermont Natural Gas.
Extensive permitting from the state of Vermont was a challenge, Danielle says, along with the COVID-19 pandemic, which slowed down construction last year since much of the materials came from overseas. But the key to getting it started and finally completed was getting everyone on board with its design and execution.
Billy Connolly, Vermont organics market manager for Vanguard Renewables, says the co-digester takes in livestock materials and food waste, mixing everything in two large digester containers in an anerobic — no oxygen — environment.
Methane is captured, refined to take out any impurities and then piped over to a nearby Vermont Gas pipeline. It is then transported 7 miles through underground pipeline to Middlebury College.
Connolly says the project is, by far, the largest of the company's five farm-based projects, the rest of which are in Massachusetts and are grid-connected electric generating projects. While the Goodrich Family Farm digester can produce electricity, he says it's only used to power the farm's operations.
According to a news release on the project, the company has 10 other manure digesters under construction or in permitting nationwide, and is planning to develop 100 in the top 20 U.S. markets by 2025. The company has natural gas offtake agreements with national utilities such as Dominion Energy and ONE Gas, along with a strategic alliance with Dairy Farmers of America.
Connolly says the Goodrich farm's location — in agricultural-rich Addison County — its proximity to nearby food waste operations and its close location to Middlebury College made for the perfect location.
"And Middlebury College wanted to reduce its carbon use, so it came from a good area," he says. "So all the pieces, all the components, fit perfectly here in Addison County."
Solids from the digester are used for bedding, Danielle says, and the project also has a phosphorus removal system, the first for a project of this type in Vermont.
Nutrient-rich digestate is spread back onto the fields, allowing the farm to buy less commercial fertilizer.
Expansion feeds digester
The farm today has 900 milking cows and 2,000 acres of cropland, including 750 acres of corn and the rest in hay.
Danielle's grandfather started the farm in 1956 with only 10 cows at the time. Her father came back to the farm and the operation expanded.
"I always knew as a teenager that I definitely was going to come back and work on the farm," Danielle says.
Several expansions have taken place through the years, but the farm has settled on a 900-head operation at one location. The building of a new four-row, freestall barn has allowed the Goodriches to house all the animals on one farm.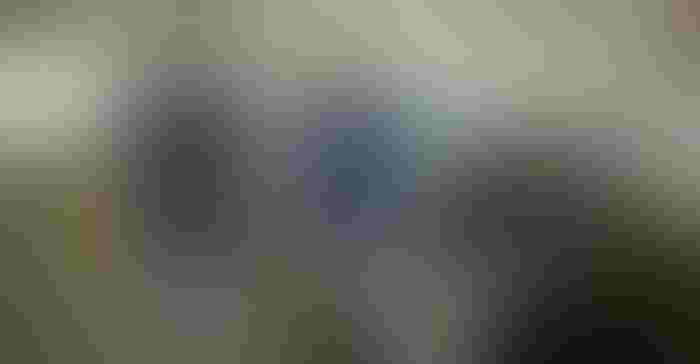 The animals are housed in three different-style freestall barns: the newer facility for the milkers, a six-row facility for younger heifers, and an older-style "H" bunk for the remainder of the herd. "Having one flow of manure has been super for" the digester, Danielle says.
The farm ships 61,000 pounds of milk daily to AgriMark Cooperative. The herd, more than 90% of which is Holsteins, averages 4.1% butterfat and 3.2% protein. Somatic cell count averages 100,000, but does increase in summer to close to 140,000.
Cows are milked in a 28-stall internal rotary, which Danielle says is 22 years old.
Aiming for smaller footprint
While coming back home was her goal, Danielle says that she and her brother have had to keep up with rapid changes in the industry — not only having to do with the overall milk market, but also increased environmental scrutiny being placed on dairies.
In Vermont, it's a challenge because farms, especially those near Lake Champlain, have had to make expensive upgrades to comply with mandatory nutrient reductions — especially phosphorus — in waterways that drain into the larger lake.
Chase and Danielle have been recognized for their work in reducing the farm's environmental footprint. They recently were awarded the 2021 Outstanding Dairy Farm Sustainability Award from the Innovation Center for U.S. Dairy.
"What we're trying to do is bigger than us," Danielle says "We are trying to be better for the next generation. We're trying to do better for the environment, and that's really important to us."
While she and Chase are primary managers of the farm, her father still holds majority shares in the business and is still involved, albeit to a lesser extent than before.
Danielle is married, and Chase is married with two children. Having to support three families might spell trouble for some farms, but Danielle says it works because of constant communication through weekly meetings and other forms of communicating.
"Part of the reason for coming back was that I wanted to wake up every day, work with my dad, work with my brother, and at the time work with my grandfather," she says. "For us … it's easy, we get along very well. There's definitely sometimes challenge, but we meet every week to work out problems and other things.
"When I came home in 2009, I never could foresee me being a dairy farmer going into a partnership with a college, with Vermont Gas, with Vanguard. And having us all work together, I think it makes this project really unique and really cool," she adds.
Subscribe to receive top agriculture news
Be informed daily with these free e-newsletters
You May Also Like
---