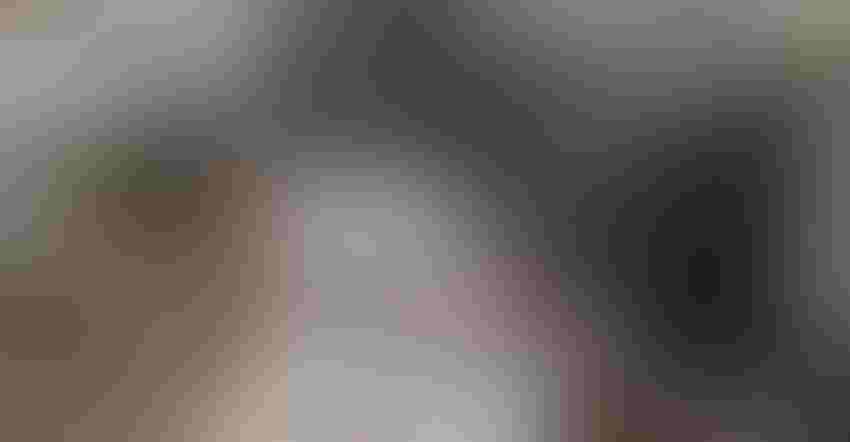 UNDERGROUND MANAGEMENT: As the name may suggest, managing subsurface drip irrigation systems can bring new management concerns with the system's underground placement.
Mindy Ward
Many variables can impact the best irrigation methods for your operation, such as water availability, crops produced and management systems.
But with subsurface drip irrigation, farmers are able to put water exactly where they want it, says ag engineer Todd Trooien, with the Department of Agriculture and Biosystems Engineering at South Dakota State University.
Subsurface drip irrigation is the practice of releasing drip lines with individual emitters below ground, roughly 12 to 20 inches deep.
Due to the water delivery method, subsurface drip irrigation differs from subirrigation. SDI can precisely distribute water, where subirrigation regulates the groundwater table by artificially adding water to the fields underground via drain tiles or perforated pipes.
"Subsurface drip irrigation is beneficial because it is easier to manage," Trooien says. "With subirrigation through tile, you have to actually raise the water level up from the tile to wherever the roots are, and SDI you're using emitters to target a small amount of water to wherever the roots are."
SDI brings benefits
With the ability to precisely apply water, SDI systems provide even results. "This technology is uniform and efficient, and the big benefit is the very high uniformity of water application across the field." Trooien says.
He says farmers can use that consistency to also apply nutrients to the field. "SDI systems are very good for introducing nutrients whether you're fertigating or recycling water that has some nitrate concentration in it already," he explains.
SDI brings these benefits:
less loss due to over application

less waste of fertilizer or other chemicals

ability to target specific growth stages during growing season
With subsurface drip irrigation, Trooien says farmers can bypass adding salts at the soil surface by applying water directly to the root zone. The ability for even chemical and fertilizer application can lead to more uniform results from year to year on the farm.
"Just the fact that we're going to be able to apply water if and when the crop needs it means that we can reduce some of our year-to-year variability," he says. "We can rely on good production that helps our decision-making all across the farm."
Management challenges
This type of system offers increased efficiency for irrigated fields when it comes to water management, but SDI still comes with its own set of challenges.
"SDI as a micro-irrigation system means that the holes through which the water flows are very small," Trooien says. "Because of that, they are very easy to clog, with silt particles or sometimes chemical accumulations."
There are steps farmers can take to reduce the clogging, such as choosing the right hardware and using a filtration system.
Trooien uses a five-step program for emitter clogging prevention.
Decide between low-flow emitter, which offers economic advantages, and high-flow one, which is easier to keep clean.

Remove any solids in the water using filtration.

Flush the system to clear particles smaller than the filter size.

Inject a chemical such as chlorine to keep emitters clean.

Enact a monitoring program that measures flow rate and pressure.
The biggest hurdle with implementing a subsurface drip irrigation system on your farm might be the startup costs. "SDI systems are very expensive to install," Trooien says. "They have significant investment upfront to buy, but one of the best ways to get a good return on your investment is to get that system to last many years with proper management."
With proper maintenance and management, Trooien says SDI systems can last 20 years. One system on a research plot in western Kansas even lasted 27 years before needing to be replaced. "The economics look pretty good, even though the initial invest in the SDI system is quite high," he adds.
About the Author(s)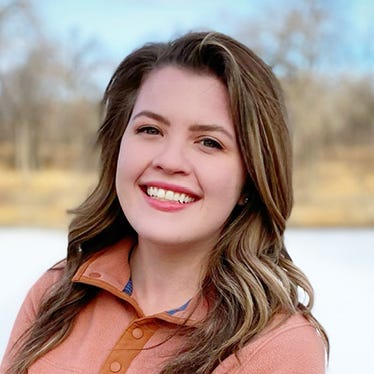 Editor, Dakota Farmer, Farm Progress
Sarah McNaughton is a graduate of North Dakota State University, with a bachelor's degree in agriculture communications, along with minors in animal science and Extension education. She is working on completing her master's degree in Extension education and youth development, also at NDSU. In her undergraduate program, she discovered a love for the agriculture industry and the people who work in it through her courses and involvement in professional and student organizations.
After graduating college, Sarah worked at KFGO Radio out of Fargo, N.D., as a farm and ranch reporter. She covered agriculture and agribusiness news for North Dakota, South Dakota and Minnesota. Most recently she was a 4-H Extension agent in Cass County, N.D., teaching, coordinating and facilitating youth programming in various project areas.
She is involved in agriculture in both her professional and personal life, serving on the executive board for North Dakota Agri-Women, and as a member in American Agri-Women, Sigma Alpha Professional Agriculture Sorority Alumni and Professional Women in Agri-business. As a life-long 4-H'er, she is a regular volunteer for North Dakota 4-H programs and events.
In her free time, she is an avid backpacker and hiker, enjoys running with her cattle dog Ripley, and can be found most summer weekends at rodeos around the Midwest.
Sarah is originally from Grand Forks, N.D., and currently resides in Fargo.
Subscribe to receive top agriculture news
Be informed daily with these free e-newsletters
You May Also Like
---