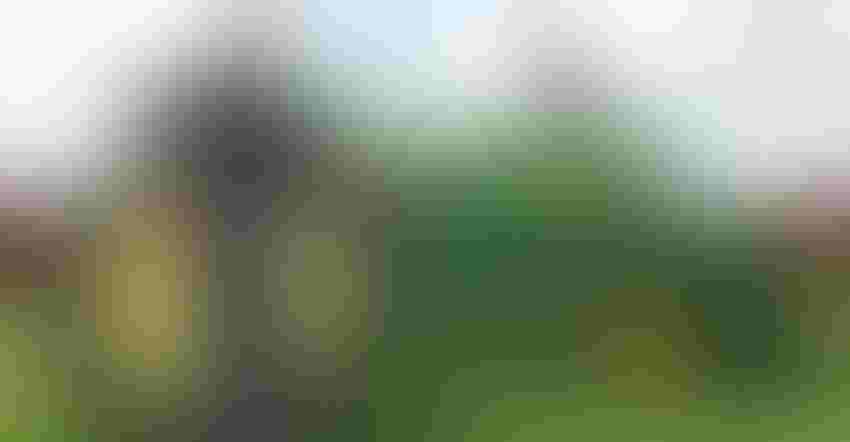 HALF-CENTURY: Gene Jerovitz of Kewaunee, Wis., shows off his favorite tractor. His father, Clarence Sr., purchased the 1960 John Deere 530 in 1967.
Gene Jerovitz of Kewaunee, Wis., uses a 1960 Model 530 John Deere for hobby farming and handling some work overloads. The tractor was purchased by his father, Clarence Sr., in 1967 from Alvin Erichsen for $1,375, who had bought the machine new from Ken Kewaunee Implement in Luxemburg, Wis., for $2,400. The 530 row crop tractor is one of only 2,065 that were manufactured in Waterloo, Iowa.
"Initially Dad and I tried it out on a pull-type John Deere 25 combine with a 6-foot cutter bar," Jerovitz says. "Once it was on the farm, we used it to handle all the heavy-duty chores such as harrowing, plowing, chopping, combining and operating the baler. A Rex loader was added for handling manure and moving snow."
Features include: live power, live hydraulics, power steering, fenders, belt pulley, attached toolbox, narrow front end, six forward and one reverse gear, four lights in the front and one in the rear, 39-hp rating on the belt, and differential mechanical expanding show brakes.
Besides new pistons and a repaired broken valve, and being repainted in 1967, the tractor looks much like when it came off the showroom floor. After more than a half-century, this model still plays a dual role in today's market, both as a usable machine and as a highly desirable collector tractor. It is popular at shows and parades, as expressed in photos from all over the world.
"Since I grew up with this tractor, it's my favorite. I truly love the old equipment that was made for the small family farm," Jerovitz says. "The Model 530 fits that heritage perfectly; therefore, I will also try my best to keep it intact for future generations."
Persinger writes from Milwaukee, Wis. To have your favorite tractor featured, email or send a photo of yourself with your tractor, along with a 300- to 400-word write-up about the tractor, to: [email protected] or Wisconsin Agriculturist, P.O. Box 236, Brandon, WI 53919.
Subscribe to receive top agriculture news
Be informed daily with these free e-newsletters
You May Also Like
---