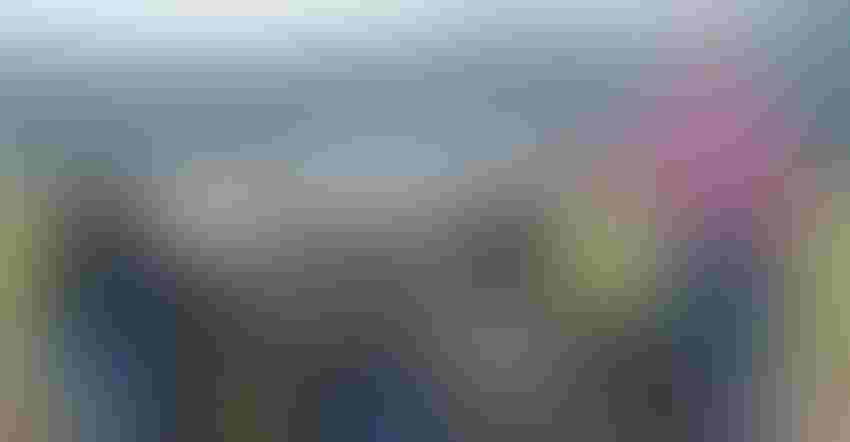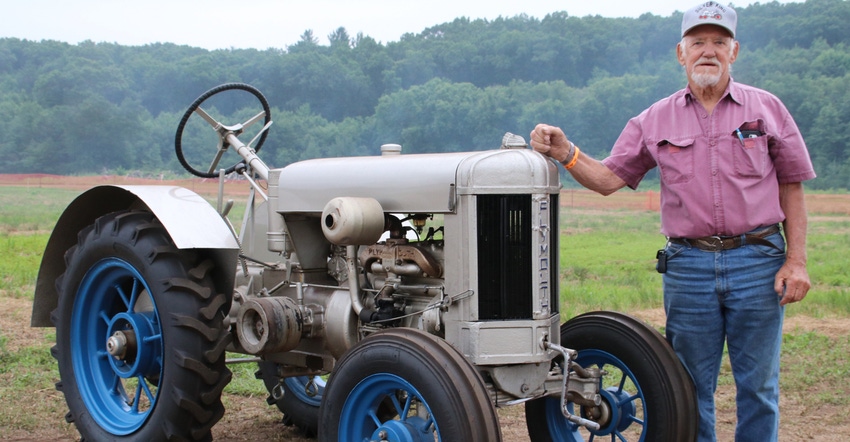 SHOW-READY: Alton Wedlund purchased this 10-20 Plymouth for $8,500 and restored it. These tractors are difficult to find, and recently, an unrestored unit sold for $14,500.
Harlen Persinger
Alton Wedlund of Eau Claire, Wis., smiles when he talks about his 10-20 1934 Plymouth tractor. It was made in Plymouth, Ohio, by the Fute-Root-Health Co., which started manufacturing that model that year. However, Walter Chrysler took exception to the name, and few Plymouths were made. Within a few months, though, the tractor was changed to Silver King — its main claim to fame. It's fast from field to field and could go 24 to 25 mph. Today, those Plymouths get plenty of loving restoration from many individuals.
"There were only 217 units made, and I'm fortunate to have No. 162," Wedlund says. "I always wanted one, and when it was advertised for sale in the Silver King Newsletter, I purchased the tractor for $8,500. It came out of Florida, and the owner had purchased the tractor from an orchard farmer. They are difficult to get a hold of, and recently, an unrestored unit sold for $14,500.
At first sight, the Plymouth was a pile of junk. The motor and transmission were covered with the wheels, and they were completely shot. Everything was full of mud. Wedlund took it all apart and spent hours welding to put it back together.
Perhaps the biggest challenge was the radiator, because it's built like a boiler, from separate units. Once assembled, it leaked, so brass pieces needed to be placed on the top and bottom. Other parts, like the transmission and pan, came from a 1935 Silver King in Thorp, Wis.
The tractor was made in two configurations: a utility tractor and a three-wheeler. The three-wheeler was a two-plow tractor, and the Plymouth was always the four-wheeler. It was a great cultivating tractor, pretty ambitious, worked best in orchard and truck crops, was built to be lightweight, and was easy to operate, which a 60-acre farmer needed.
Features included: a four-speed transmission, four forward gears and a reverse gear, an oil pressure gauge choke on the dashboard, and a four-cylinder Hercules engine. There was no ammeter because there was no battery or generator magneto ignition. It came with steel wheels, and the option for putting on rubber tires allowed the tractor to travel up to 25 mph.
"I always favored a Plymouth tractor but never truly knew what they were like," Wedlund says. "Today, it goes to area shows and everyone comments they have never seen anything like it. Since the Plymouth is so rare and treated like a curiosity item, I spend time explaining the history of the tractor. It's my favorite and has really gone up in value, possibly selling for $20,000 to $25,000 today.
"When dealing with this old junk, you don't know how it's going to turn out. The end result might be a finished product that becomes a real treasure. I have formed an intimate relationship with that tractor, which has taught me the virtue of patience. Doing something like this allows you to get involved with kids, and I love to educate them if I can."
Persinger writes from Milwaukee, Wis. To have your favorite tractor featured, email or send in a photo of yourself with your tractor, along with a 300-word write-up about the tractor, to: [email protected] or Wisconsin Agriculturist, P.O. Box 236, Brandon, WI 53919.
Subscribe to receive top agriculture news
Be informed daily with these free e-newsletters
You May Also Like
---