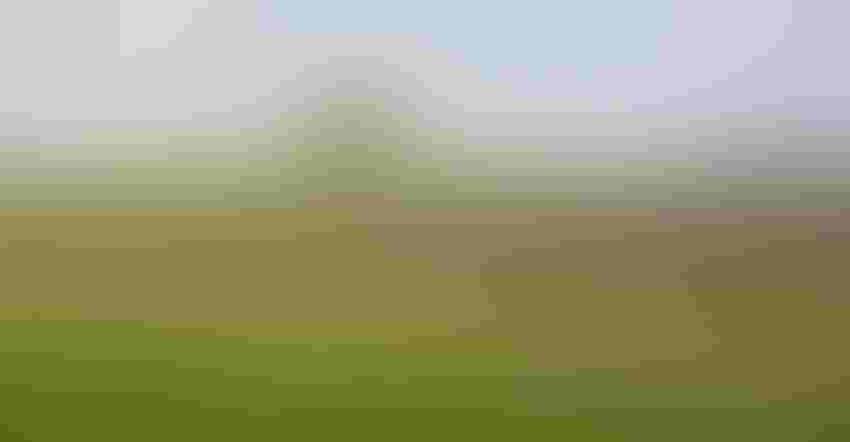 PROTECTING RESOURCES: Minnesota has one of the most advanced pesticide monitoring programs in the United States and has been providing annual monitoring reports since 1987.
Paula Mohr
A good portion of the yield improvement seen in crops over the past few decades can be attributed to better control of crop pests.
Prior to World War II, the primary weed control practices available to most farmers were crop rotation, tillage and labor. The advent of chemical crop protection products added another set of tools to the toolbox. Yet for some, it also brought concerns about the impact these chemicals might have on the environment.
Here in Minnesota, we are fortunate to have one of the most advanced pesticide monitoring programs in the country. The Minnesota Department of Agriculture (MDA) publishes an annual water monitoring report as part of the Pesticide Monitoring Plan. These reports date back to 1987 for groundwater and 1991 for surface water. In recent years, these annual reports have become much more sophisticated, as both monitoring and lab methods have continued to improve, resulting in more thorough analysis.
The MDA's monitoring reports, which can be found at mda.state.mn.us, contain both good news and reminders of the continued need for good pesticide use practices.
The MDA tests for all products currently in use, some that are no longer in use, along with various "degradates" — compounds that occur as applied pesticides break down. The total list of compounds evaluated is nearing 200. Monitoring is conducted statewide, with emphasis on areas more susceptible to contamination.
For surface waters, the MDA forwards its results to the Minnesota Pollution Control Agency (MPCA), which is responsible for reviewing waters relative to surface water standards and developing an impaired waters list. This list currently contains several thousand water bodies, with 14 impairments due to crop protection products — 13 of which are for chlorpyrifos, an insecticide no longer in use.
The MDA also gathers information on groundwater using private wells, specially designated monitoring wells and springs. These samples are important in evaluating access to safe drinking water, especially for those who depend on private wells.
Here again, the majority of samples show little contamination and remind us that high leaching areas are most vulnerable. Virtually all samples containing detectable pesticide levels are from areas dominated by coarse-textured soils or karst bedrock.
Is your drinking water safe?
So how can you be sure your family's drinking water is safe? Testing is one option, though very expensive, as a broad-spectrum test for pesticides will run well over $500. A second option is to test your well for nitrate. This test is only about $25 and it's a good idea anyway. In addition, the MDA has looked at the co-occurrence of nitrates and pesticides and finds a link. While not a perfect correlation, the MDA does find a generally increasing trend in pesticides as nitrate levels increase.
You might choose to be proactive and install a point-of-use water filter for your drinking water. The MDA has evaluated the effectiveness of reverse osmosis systems and activated carbon filters. RO systems, which usually include a carbon filter, have been found to be very effective in pesticide removal. The MDA reports that activated carbon filters also can be effective, with the reminder that these filters do need to be changed as recommended. For do-it-yourselfers, these options provide peace of mind at affordable prices.
And finally, remember that continued availability of these crop protection tools depends on good stewardship. By following label requirements and the principles of good pesticide management, you can help minimize negative effects and insure their continued availability.
Formo is executive director of the Minnesota Agricultural Water Resource Center.
Subscribe to receive top agriculture news
Be informed daily with these free e-newsletters
You May Also Like
---