New website aims to sell you ag tires
New website aims to sell you ag tires
There's a new way to buy tires with the launch of a new website from a Nebraska firm that has built a significant business in the new and used tire trade. Web-based approach offers farmers a new way to keep equipment rolling.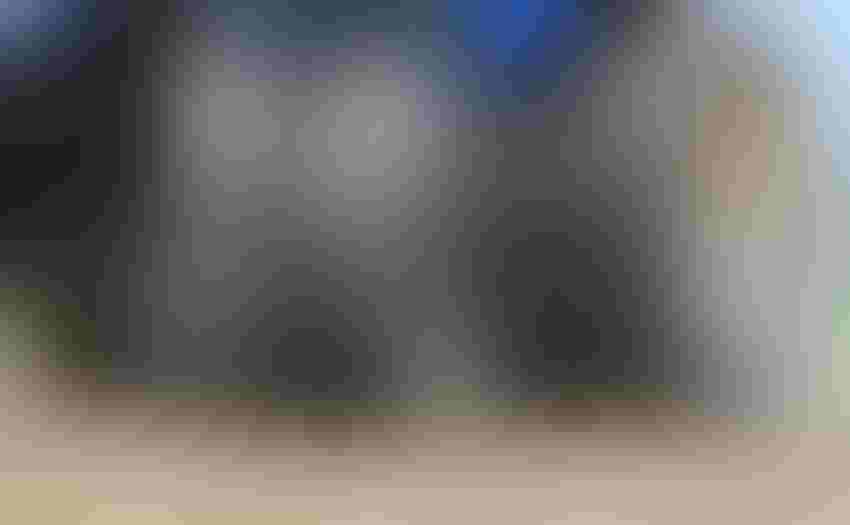 Buying products online is a process that has exploded in just the last few years. There isn't anything you can't buy online these days, but the process is still evolving. Online tools, however, open new opportunities in niche markets – like ag tires. That's what's happening with a new website that went live this week – agtireoutlet.com
"Our first premise, or thought process, was to create a place for Dawson Tire to sell used tires and wheels," says Erick MacPherson, CEO, Dawson Tire & Wheel, the creators of the new website. "We have greatly increased our inventory of used products."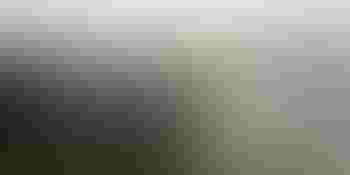 The Gothenburg, Neb., based tire retailer works with implement dealers across the country, and over the years has created a kind of secondary market for farm tires. If a dealer gets in a new piece of equipment with a brand of tires the customer doesn't want, they can turn to Dawson for replacements, and to sell those "not-wanted" tires. In addition, farm equipment dealers have built significant inventories of used tires in their shops, and they're looking for a way to sell.
"With dealer consolidation, dealers often  have more used tire inventory than they know," MacPherson says. In the farm equipment business, unmanaged inventory is a cost problem that can weigh on profits. AgTireOutlet will aim to help with that problem too.
MacPherson estimates there may be 500,000 used tires and wheels on backlots of dealerships and they wonder what to do with them.
While the website is live now with Dawson Tire & Wheel inventory, starting in 2016, the company site will offer dealers the opportunity to list their tires and wheels on the site too.
"It will be a kind of eBay of ag tires. Ag Tire Outlet will get a commission from the sale, and we hope to have the site known by every farmer in North America as a way to buy ag tires," MacPherson says.
And while that sounds like a grandiose claim, a look at his company's history shows that starting small but having a big idea can work. From their Nebraska facility, the company serves farm equipment dealers across the country, and is a national source of irrigation tires for the market.
The auto tire market has grown a successful online direct sales model, MacPherson explains. Major brands can be bought online and delivered to a certified installer where the customer can go to pick up the tires. TireRack.com is a well-known auto tire supplier that serves the U.S. market.
"What Dawson has done, and it's structure is built on this, is limit tires sold to those with 75% tread or above," MacPherson explains. "And the other thing we'll expand is the concept of selling the tire and wheel assembly. As farms have grown and service has become more scarce this can be a huge benefit."
Wheel and tire assemblies as an approach
If you need a replacement tire, the tire/wheel assembly sales approach means your replacement arrives ready to be bolted onto the tractor. You won't need special equipment to unmount the bad tire and remount the new. You simply remove one wheel and replace with the new tire/wheel assembly.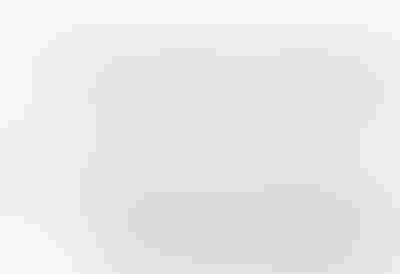 "We brought that concept to the irrigation world and 80% of our irrigation tire sales are tire and wheel assembly sales," he says. In the irrigation world that's a benefit, because a flat on a pivot is usually in a mud-filled rut and cleaning out the tire to remove it from the wheel is a headache. Dropping one wheel and bolting on a new tire/wheel combo is much easier.
MacPherson says that farmers might buy a spare tire/wheel assembly to have on hand in case of a flat – say with a sprayer. That way you're up and running and the bad tire can be fixed at your convenience.
What about cost for the tire-wheel combo? "If you go back to the irrigation example, by the time you pay for the labor to have the local tire shop come out and make the replacement, this approach is not more expensive."
For example, he notes that an irrigation tire/wheel assembly replacement is about $50 more than just the tire and tube to charge labor for repair. And you don't have the hassle of removing the flat to take it to town for repair.
As for shipping? MacPherson notes that Dawson has been doing that for years so it's not an issue.
Buying tires online, which come ready to bolt onto your machine, may be the way of the future. Check out AgTireOutlet.com to learn more.
About the Author(s)
Subscribe to receive top agriculture news
Be informed daily with these free e-newsletters
You May Also Like
---