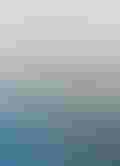 One evening before dinner at the 2011 Commodity Classic, I had the pleasure of visiting with National Corn Growers Association's first vice president Garry Niemeyer. Niemeyer told me about a new NH3 control system that he and colleague Jerry McCulley are planning to install on an anhydrous toolbar this summer. With the rising cost of anhydrous ammonia, they needed a system that would control application rates more precisely than conventional controllers.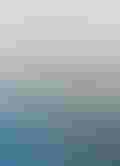 The application system they had been using was a Dickey-john controller and Continental Equalizer cooling tower, which was state-of-the-art when they bought it 10 years ago. As with any conventional application system, the old unit was affected by temperature and pressure changes and had an accuracy of about + 5 to 7- 1/2 %, according to Jerry McCulley. While it did an excellent job of applying consistent amounts of anhydrous ammonia over a field, it fell short on providing equal flow to each injector knife, resulting in visible streaking between rows, McCulley says.
The new system, called the Equaply anhydrous delivery system by aNH3 Company, uses a pump to keep the pressure constant and new manifolds with an orifice for each knife so that each knife will deliver the same amount of anhydrous to the ground. Because each knife will deliver the same rate, the rate per acre will be more accurate and yields more consistent.
Along with this system, Niemeyer and McCulley will be installing an Ag Leader GPS-controlled shutoff system called DirectCommand. This section control system will divide the bar into four sections and allow for on/off control of application of each section at end rows and angles or point rows. The GPS controller will control four sections of 5 knifes each and will shut off and turn on the whole bar at end rows and control each section on angles and point rows to reduce the amount of overlap and waste.
For more information about the aNH3's Equaply anhydrous delivery system, go to http://www.anh3.com. For more information about Ag Leader's DirectCommand, section control system, go to http://www.agleader.com/products/directcommand.
About the Author(s)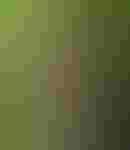 Senior Editor, Farm Industry News
Jodie has been a journalist for 15 years, specializing in machinery, technology and precision farming. Prior to Farm Industry News, she worked as a research analyst/editor for Rockwood Research, the former research arm of Farm Journal Media.
Jodie has won numerous writing awards including the Master Writer Program Award, Level IV, from the American Agricultural Editor's Association (AAEA). She has also been recognized for her technical writing skills by the American Society of Business Publication Editors and the Minnesota Magazines and Publications Association. Jodie is an active member of AAEA and currently serves on the board.
A former native of Montevideo, MN, Jodie earned a B.A. degree from the University of Minnesota and a Masters degree in Business Communications from the University of St. Thomas in St. Paul, MN.
Subscribe to receive top agriculture news
Be informed daily with these free e-newsletters
You May Also Like
---