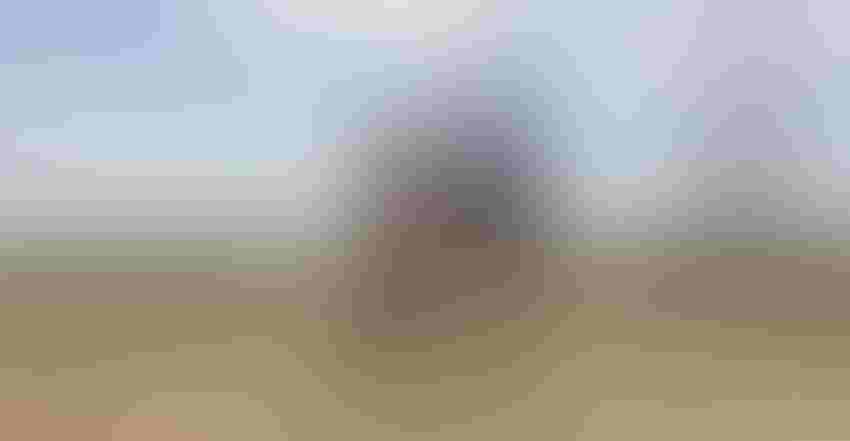 Two years of on-farm research shows Precision King's surface irrigation automation system could reduce water use by almost 40%.
Ginger Rowsey
Even though the Midsouth has been inundated with rain this spring, Bubba Simmons has farmed in the Delta long enough to know a drought is never far away. For that reason, improving irrigation efficiency on his Arcola, Miss., farm is rarely far from his mind. 
"We are continuing to try to become better irrigators. It's something we work on every year," Simmons said. "We don't do as much field work as we used to. We plant the crop. We spray the crop, and then we're really in irrigation mode until harvest. The bulk of our labor is devoted to irrigation shortly after planting and right up to harvest." 
By taking advantage of every small planting window this spring, Simmons said he finished getting the crop in on his nearly 6,000-acre farm before April 20. So, he will more than likely be reaching irrigation mode a little sooner than many of his Midsouth counterparts. When he does, Simmons will once again be working with Mississippi State University to evaluate a new automated technology for furrow irrigation. 
Surface irrigation automation research 
Drew Gholson, assistant professor with MSU and coordinator for the National Center for Alluvial Aquifer Research is working with growers like Simmons to conduct on-farm research on new surface irrigation automation from Precision King, a Valmont Company. The technology uses soil moisture sensors to trigger irrigations, and both the pump and the valves are automated — meaning growers can water multiple fields or sets without having to manually swap valves. Everything can be monitored with a computer or mobile device. 
"You can irrigate and swap from field to field without leaving your office," said Gholson. "The big saver is when you need to swap valves in the middle of the night. This system will automatically swap fields without down time. It cuts down on waste. Water is being applied to crops faster. And users are not having to make manual adjustments." 
Gholson's research is showing potential for big gains in water use efficiency by automating the process. Data from the first two years of on-farm trials shows an almost 40% reduction in water use, according to Gholson.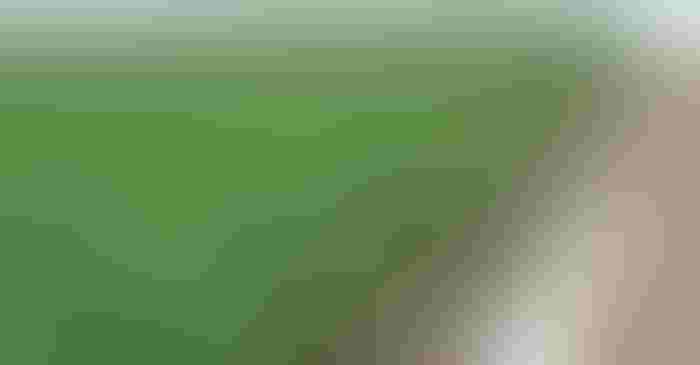 A furrow-irrigated system requires more management than a pivot. New surface irrigation automation from Precision King could make irrigation easier while potentially saving significant amounts of water.
"We have moisture sensors in the field that tell us when we should initiate our surface irrigation. We hit go, and the system irrigates through the scheduling," said Gholson, "and with the automation we're seeing significant savings in water."  
Farmer impressions 
Simmons is measured in his evaluation of the technology. 
"My overall impression is that, while there are still kinks to work out and tweaks to be made, like any research project, what I'm seeing is you can cover more acres with less labor," Simmons said. "It takes a lot of the manual labor out of the process, but there's still a lot of monitoring that needs to be done. However, by taking manual labor out, you can focus more on monitoring." 
"I like that you can automate the switchover before or at the set time, and that's just done with the touch of a button as opposed to getting out and manually opening and closing valves. I certainly see the potential for reduced costs. Not only in labor but also in less water, which means using less energy," he added. "Of course, the cost to implement the automation will be significant." 
Simmons has worked with MSU to trial the automation on 150 acres of corn and soybeans. Yields have been the same across the automated trial and his check site, according to Simmons. When setting up his research trials, Gholson will install automation on one well and let the farmer control all remaining wells. That's how he compares water use.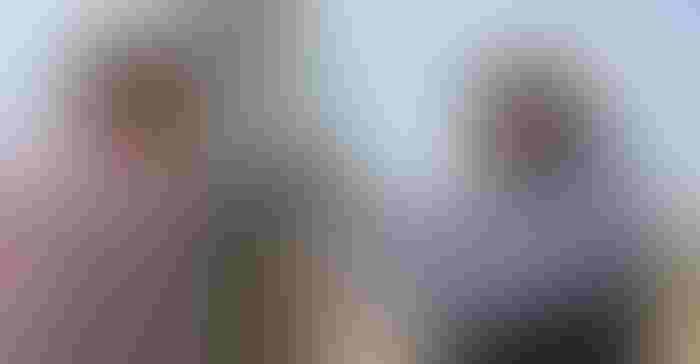 Gholson and Simmons discuss an automated irrigation system controller.
"We're using the same tools, on the research trial and the check field — Pipe Planner, computerized hole selection — just with the automation it will irrigate one set, and based on the time provided by Pipe Planner, at the end of the cycle, it will automatically switch to the next one, which is really helpful in the middle of the night. When one set is going to be out at 10 p.m., I might be there at 10 p.m. to shut off the manual system, but I won't turn it on at 10 p.m. Whereas, this automated system would turn it off at 10, and then at 10:05 it would begin the next set. You should make that irrigation cycle quicker because you don't have any down time." 
"Or let's say I was not there at 10 p.m. with the manual system. It would pump all night long, and I would have wasted a lot of water and energy, and potentially hurt the crop. So, I see potential for this technology."  
Simmons said he believes more automation is in store for surface irrigation. 
"Considering the amount of labor devoted to irrigation and considering today's labor prices, irrigation automation will make us more efficient farmers." 
Mississippi Alluvial Aquifer 
Both Gholson and Simmons agree that the incentives for adopting surface irrigation automation, or any technology that conserves water are not limited to financial benefits. 
"The Mississippi River Alluvial Aquifer has been declining since irrigation started to take off in the early 2000s. That's the focus on why we're trying to create more efficient practices. We're trying those that save water and increase profitability," said Gholson.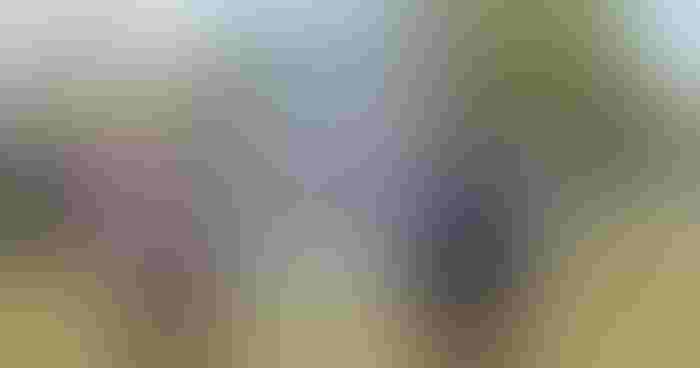 Simmons praised MSU and Gholson's commitment to on-farm research in water conservation. 
"Farmers in the Delta were irrigating with polypipe for 20 years before we began really learning about what we were doing," Simmons said. "MSU Extension's commitment to getting on the farm, installing moisture sensors, installing surge valves and things like that really moved the needle with regard to our water conservation." 
"We have an awareness that we're over drafting the aquifer, and I think it's our responsibility as users of the aquifer to conserve as much as possible," he continued. "I think what research and our experience on the farm has shown is that we can be conservative in our watering use and not reduce yields." 
Subscribe to receive top agriculture news
Be informed daily with these free e-newsletters
You May Also Like
---