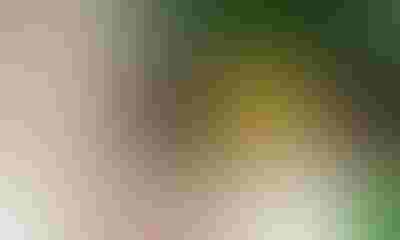 When crop production margins are narrow, many growers adjust their fertility program to reduce input costs. In these situations, nitrogen is often prioritized over other fertility inputs. While this approach makes sense when P, K and other nutrient levels are in the optimum range, it can result in lost yield and profit when other fertility factors limit the crop from making full use of applied nitrogen. It is possible to maintain yields with lower fertility expenses but only when input reductions are based on sound soil fertility fundamentals.

Optimize your inputs and maximize yields, no matter what your fertility budget may be.
The EncircaSM Fertility service is a new offering from DuPont Pioneer designed to help growers maximize return on their P, K, and lime investments under any market situation. At its core, the Encirca Fertility service combines yield and soil test data in order to allocate nutrients based upon the potential return on fertilizer investment for each management zone in a field. Using the service, growers can generate variable rate fertilizer prescriptions that best fit their budget based on zone-specific yield targets, yield history, soil test results, and their preferred state or custom recommendations.     
Many state universities have developed soil fertility recommendations specifically designed for use in their region. These recommendations are based on calculations established through years of field research. State recommendations vary from one another in numerous ways, including soil test methods, soil test level ranges, crop removal rates, and recommended application rates.  Growers using the Encirca Fertility service can select their preferred state calculator or set-up a custom calculator to use as the basis for their soil fertility program. 
The Encirca Fertility service uses a model to determine nutrient needs based on the productivity targets for each Decision Zone in a field and the corresponding interpolated soil test level.          
Once nutrient needs are calculated by the Encirca Fertility service, users can generate variable rate fertilizer or lime prescription files using one of two approaches. If the user's objective is to optimize return on fertility investment with no budget constraints, they simply select a fertilizer or lime product from their custom list and apply it to the nutrient needs for a specified field. In this case, the application prescription will match exactly with the field's nutrient needs but expressed in units of the specified fertilizer or lime product. 
For users making fertility investment decisions on a defined budget, the Encirca Yield Fertility service offers a unique feature called Opti-Allocate. To create fertilizer prescriptions that maximize return on investment for specific, but limited, fertilizer expenditure, users enter their desired budget level, and the best recommendation for that budget will be automatically generated. 
Unlike other variable rate fertility programs, the Opti-Allocate feature does not cut application rates evenly across the field when the available fertilizer budget is less than the optimum recommendation. Rather, Opti-Allocate iteratively assigns fertilizer inputs to the field area with the greatest potential return on fertilizer investment until the available fertility budget is exhausted.      
While fields have varying fertility needs, similar products and management strategies are often applied to groups of fields that share common attributes, such as land tenure, location, or management history. The Encirca Fertility service allows users to arrange fields into groups to which common management can be applied.       
Subscribe to receive top agriculture news
Be informed daily with these free e-newsletters
You May Also Like
---