Manage dirt and dust to keep farm equipment running through the season
Manage dirt and dust to keep farm equipment running through the season
The top cause of agricultural engine overheating is field dirt and debris clogging the radiator. CLEANFIX® smart cooling fans clean while your engine's running.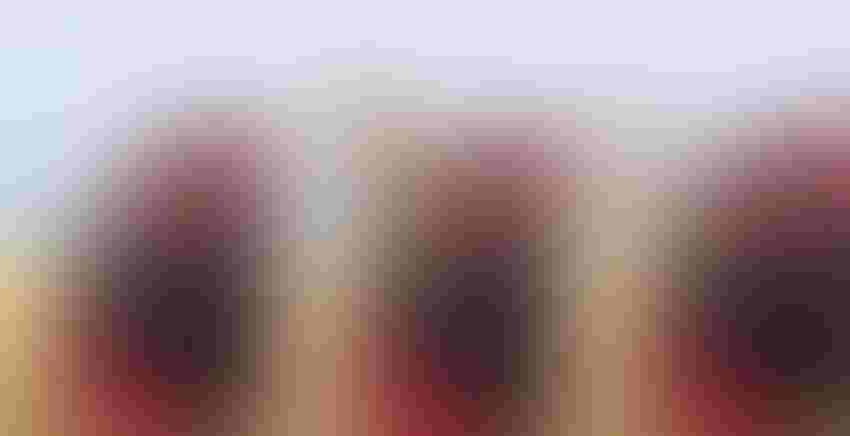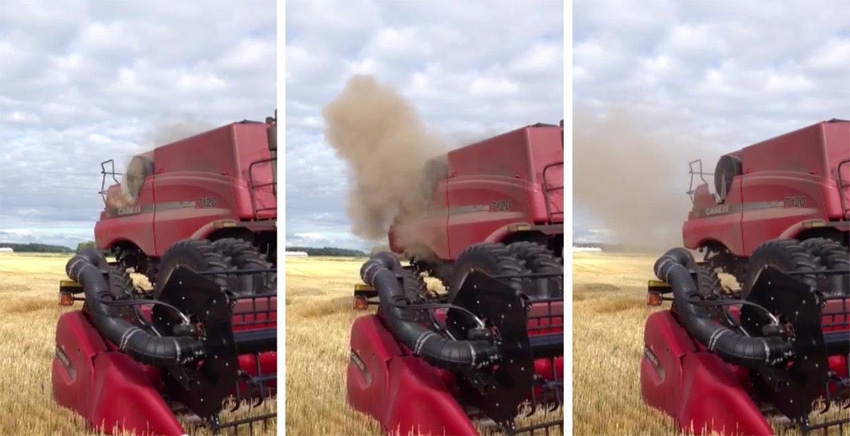 CASE IH 7120 equipped with a CLEANFIX® Reversible Fan in the cleaning mode.
Downtime is a farmer's worst enemy. Every minute counts and if a tractor stalls or stops running it means a farmer is losing income. Downtime, extensive maintenance, and costly repairs cause significant delays and interrupt a farm's operation and its overall productivity. Especially during peak harvesting season, when every minute of the day counts, a farmer heavily relies on equipment running smoothly.

Rotating blades: The CLEANFIX® fans' hub holds flexible mounted blades which are rotated 180° for the cleaning process. Adjusting the blades 180° allows the fan to build up more pressure for the cleaning process and has a more powerful impact than changing the fan's direction.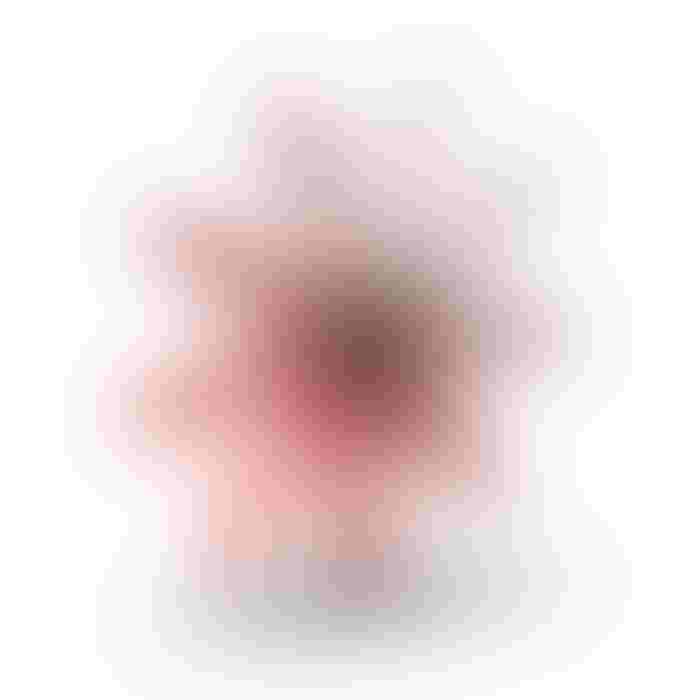 Tractors and other agricultural equipment operate in the toughest and dustiest of conditions when loosening soil, seeding, planting, or harvesting. The engine is constantly exposed to a lot of dust, dirt and other airborne debris from the field and farm that can and most often do clog radiators and air intake screens. The subsequent airflow restriction can result in a range of problems from overheating of engines, transmissions, and hydraulics, to increased maintenance or repairs, higher fuel consumption, and inefficient engine performance. Most of today's newer tractor models will automatically turn the engine off, once the temperature gauge reaches higher than normal or even excessive temperature reading and operators of older tractor models are advised to switch off the engine quickly to prevent further damage.
What can be done to protect an engine from overheating? An engine's cooling system usually consists of multiple components. Simply put, the key ones are the radiator, one or more fans, a water pump, several hoses, and a thermostat. Together they form a complex system to control the engine temperature and its performance. They also ensure that the engine will operate efficiently at a safe temperature and not overheat. Modern off-highway vehicles have several radiators to cool the engine. The problem is that a traditional fan – while cooling the engine – sucks in outside dirt like a vacuum cleaner so that radiators and air intake screens get clogged which eventually leads to overheating engines.
Reversible fan systems are designed to redirect the airflow from the intake and blow dirt and debris away from screen and radiators. CLEANFIX® has been pioneering the development of innovative fan technologies for more than 15 years. The company's reversible fans offer a smart solution to keep an engine clean and cool at the same time. They are designed to reverse the airflow to powerfully clean radiators and air intake screens at full engine rpm at the push of a button. What is more, the CLEANFIX® system allows for significant fuel savings, because its blades adjust automatically to the engine's load state so that cooling and air flow are optimized to save fuel – which in turn saves money.
CLEANFIX® reversible fans use a patented pneumatic cylinder inside of the central fan hub to actuate the blade movement. This system allows each fan blade to rotate on its own axis to change pitch and reverse the direction of airflow back through the radiator. The blades are returned to the cooling position via spring force, ensuring reliable cooling performance, even in the event of control malfunction. CLEANFIX® Variable Pitch reversible fan series comes with a thermal control system designed to further optimize fan performance with cooling demand. The thermal elements react to rising temperatures and position the blades at a steeper angle to improve cooling performance. Once temperatures fall again, the thermal elements will lower the angle of the blades and generate less airflow. The automatic adjustment of the blades allows for additional fuel savings.
Reversible fan technology is a very effective application to eliminate downtime on busy farm operations and keep productivity up. It saves fuel and contributes to extended vehicle lives in high-dust environments on the field and on the farm.
Find out what CLEANFIX® innovative fan systems can do to keep your farm operation up and running.
The video shows a CASE IH 7120 equipped with a CLEANFIX® Reversible Fan during harvesting and highlights the moment the reversible fan cleans the intake screen and blows out dust and debris from the field.
Link to website: http://www.cleanfix.org/home
About the Author(s)
Subscribe to receive top agriculture news
Be informed daily with these free e-newsletters
You May Also Like
---