 All northwest Ohio farmers suffered through a long rainy spell starting in late May and lasting into August. On our farm it rained virtually every day during that period. In some areas, like the flat fields around Van Wert, Ohio, soybean planting was never completed.
The majority of our wheat crop had mold and sprouts and was fit only for animal consumption. We ended up getting only $2.50/bushel for it.
After all of that record setting rainfall, it suddenly got dry to a greater or lesser degree depending on where you were located. Our crops matured early and we began harvesting on September 16 and finished by September 30. At times, 2 combines and 10 people were helping with our harvest. We just didn't want to take a chance on all the drought stressed corn blowing down. Our soybean yields were down one third compared to normal. Our corn yields were down about a fourth from what we expect.
In October we had plenty of time to plant cover crops and have lime applied. It used to be just a few elite farmers would grid sample their fields. Now virtually everyone is having it done, and, as a consequence, more lime than usual ended up being applied. The ground was hard as a brick and I chiseled up lots of basketball size clods.
Huge amounts of tillage were done to the dismay of county agents and soil conservation people who have really been preaching against the practice. Machinery dealers said they never sold so many chisel points and shanks. I ended up breaking the draw bar on my tractor while chiseling in all the lime I applied.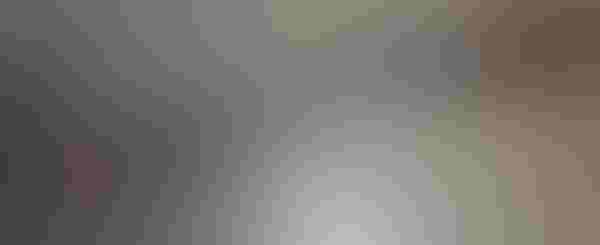 It was definitely a tough year with wet bringing tough tillage conditions. Blogger Daryl Bridenbaugh broke a drawbar on his tractor while chisel plowing.
Other trends in northwest Ohio are lots of new grain bins and double wide hog finishing buildings (80' X 230') that are built by contract producers. Lots of old barns are meeting their demise due to lack of maintenance and damage from storms that have passed through here. New pole barns are popping up all over the place. Even though there are government prohibitions about clearing woods and fence rows, it still happens. There are hardly any fence rows left at all.
I am very fortunate to rent ground from very nice people who are highly supportive. I also have very nice folks to work with who supply seed, fertilizer and other services.
I read within the last couple months that 12,000 people die each day of starvation. All of us farmers need to keep doing what we are doing to the best of our ability.
Subscribe to receive top agriculture news
Be informed daily with these free e-newsletters
You May Also Like
---