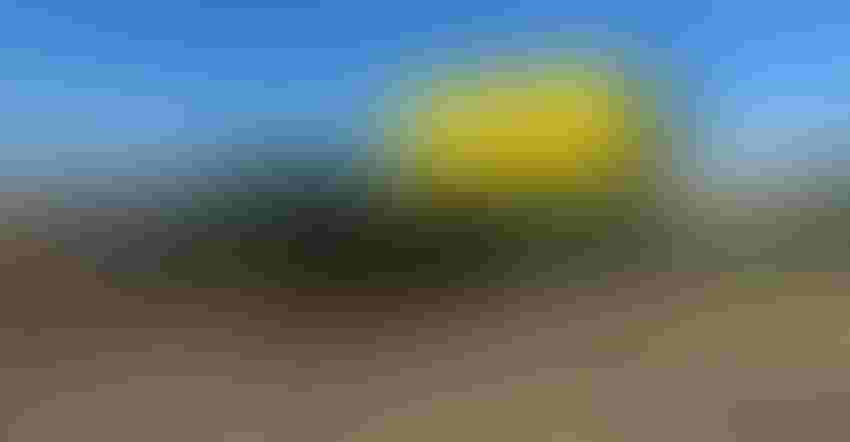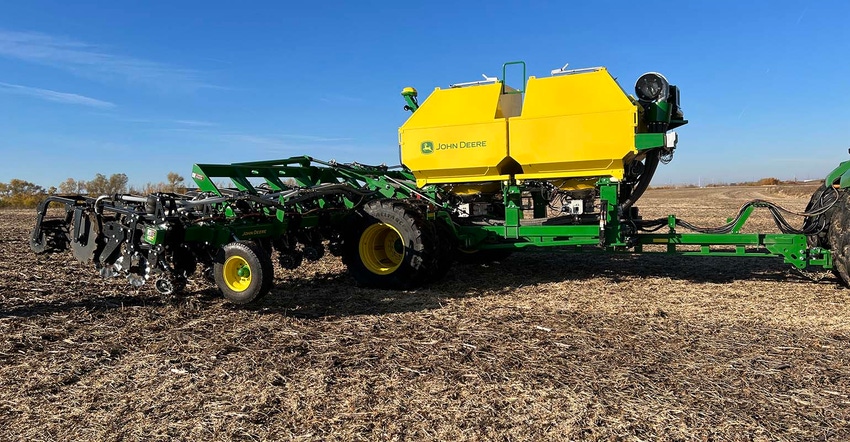 BACK TO STRIP TILL: John Deere launches new ST strip till machines. The drawn models include the 10-ton fertilizer system and can use implement guidance when a second StarFire receiver is included (shown). Note with AutoPath the strip-till system offers advanced precision use, according to the company.
Willie Vogt
For many farmers tillage remains a key part of the management strategy, but more are looking at precision farming technology and how it could impact soil management. On Halloween, John Deere announced its return to strip-till with five models in its new ST series, but also launched an enhancement to its TruSet technology first introduced in 2014. In addition, the company announced upgrades for 7R tractors, not related to tillage.
Upgrading strip-till tech
The company got into the strip till business with the 2510S in the early 2000s, according to Megan Warin, tillage marketing representative. "Twenty years is a long time to for one machine and a lot has changed for strip till," she says.
Production of the 2510S stopped in 2020, with the last machines rolling out in 2021. For the fall tillage season in 2023 farmers will have a new line of tools to work with – the ST Series.
Warin, during a media event, shared that about 35% of U.S. acres are farmed using no-till according to the 2012 Census of Agriculture. Conventional tillage is used on about 38% of acres. In the conservation tillage space in between about 3 to 5% are using strip till, she says.
Even as farmers embraced RTK-level auto-steering correction, there were challenges with strip till which may have slowed adoption. The change, Warin notes is the precision agriculture technology Deere offers that can be tied into strip-till – AutoPath. This technology, launched in late 2020, provides a consistent field pass from spring tillage to fall harvest. Use of AutoPath combined with the ST Series strip till tools is an advanced combination, she adds.
There are five machines in the ST series – two are 3-point hitch integral machines the ST 12 with 12 rows on 30-inches and the ST 16 with 16 rows on 30 inches. This rig can be used in combination with third party anhydrous or fertilizer systems for precision crop nutrient placement.
The three drawn models – the ST 12, ST 16 and St 18 – include a 10 ton, two tank fertilizer application system. The entire rig can be managed with Deere's implement guidance for precision operation when using a second StarFire receiver. Note the ST 18 is available in 20-inch or 22-inch spacings for farmers working in narrower rows, the ST 12 and ST 16 are on 30-inches.
The system includes integrated scales for managing fertilizer loading into the two 5-ton tanks. Each tank is fitted with stainless steel meters. Row cleaners at each row have air adjustments allowing in-cab management as soil conditions change. And there are two options for row units – coulters or shanks – depending on the work a farmer plans to do in the row. And the owner can switch between coulters and shanks as needed.
Ordering for the new strip till rigs starts in February 2023, with machines delivered for fall 2023 tillage.
Real-time tillage depth control
Eight years ago, John Deere launched the TruSet system, which allowed in-cab control of tillage depth, and other adjustments in real-time. Similar technology was launched by competitors in subsequent years, notes Ryan Jardon, go to market manager for tillage and high-horsepower tractors, John Deere.
TruSet allowed farmers to control a range of implement settings including depth, gang angle, rolling basket down pressure, fore and aft angle, side-to-side functions and changes to hydraulic stabilizer wheels – all from the cab.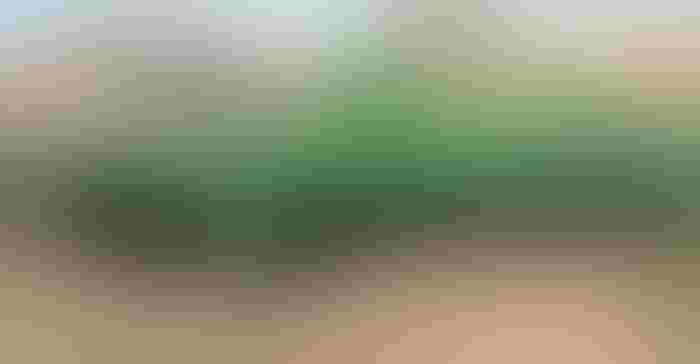 The system also enabled cab adjustments on the go, tillage documentation and prescription tillage allowing a farmer to determine the best settings for different field areas. "You could vary tillage based on location, soil types and work to reduce compaction in the field," Jardon says. "And you were documenting all those passes providing data to reference and help evaluate tillage practices."
Precision tillage is now more common, but there's a problem. In-season as you're rolling through the field, spot conditions can change. Even with a prescription map, a soft area, added residue and other situations can alter the machine's performance, perhaps tilling too deep or too shallow.
TruSet Active is the next-level change for precision tillage, Jardon says. "TruSet Active is the first true tillage system making the machine smarter with auto-depth control that requires no operator input," he adds.
A sensor mounted near the front of the tillage rig measures the distance to the soil surface. If conditions change and the rig starts sinking below the desired tillage depth, the system can raise or lower the tillage tool. This is not a "quick-change" move forcing a tillage tool to jump up and down across a field, instead it's a more gradual adjustment as conditions change.
This is another example of the company's approach to "sense and act" technology embodied in other tools including the See and Spray Ultimate spray system.
Jardon says that TruSet Active will be provided "in base" for several John Deere equipped TruSet tillage tools in model year 2024. The system will be available for order in February 2023 and available on 2230 Field Cultivators, 2330 Mulch Finishers, 2660VT Vertical Tillage tools and 2630 Series Disks. More machines will be available in the future using this technology.
Beefing up the 7R tractor
The 7R tractor series is a popular line with eight models ranging from 210 to 350 rated engine hp. And in what the company is calling a mid-year 2023 series of updates, these machines get an upgraded steering system and new control options.
Up front the 7R series is getting more capacity with 50% larger hydraulic components in the steering system. Jardon explains that this higher capacity will make it easier to operate these machines with larger front tires or heavy front implements including loaders or mowers.
These tractors, often used for diverse livestock feed making chores can be equipped to operate triple mowers and large square balers requiring extra PTO and hydraulic power.
Beyond beefing up that steering system, there's a new optional feature designed to make over-the-road travel easier. "Customers who use these tractors for transport purposes such as hauling manure or forage, told us they wanted their tractor to drive more like their car or truck," Jardon says.
The result is a Reactive Steering option designed to provide "return to center" style steering which makes it easier to drive in a straight line. This is a first for John Deere tractors.
Other steering options include ActiveCommand Steering 2, which reduces the amount of steering input required in field applications, for improved operator comfort and prevents over-steering when a quick steering reaction is made.
Learn more about the new tillage tools and updated 7R series by visiting johndeere.com.
Subscribe to receive top agriculture news
Be informed daily with these free e-newsletters
You May Also Like
---