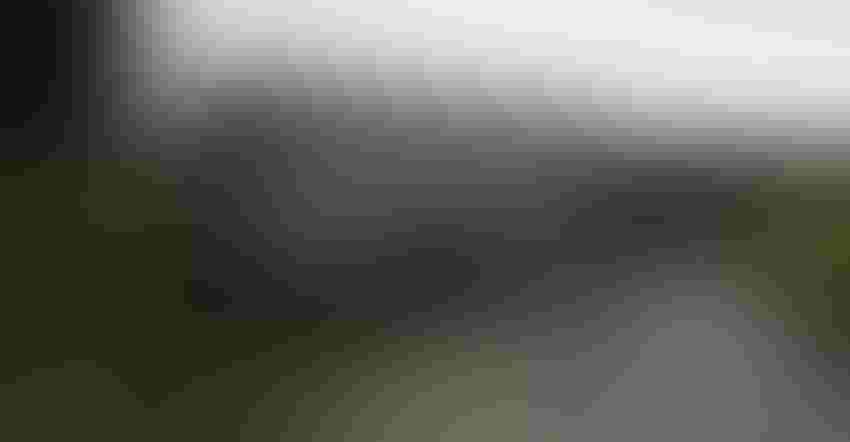 SAFETY: Think safety and comfort before loading your livestock on the trailer.
By Carrie Ann Tomko
According to the OSU Extension, there are over 400,000 head of cattle on the road every day across the United States. Rolling along America's back roads and highways, there are heavy cargo loads that travel, normally without incident. Livestock trailers are designed to handle heavy loads of animals, but it might be important to make a quick inspection before you load your precious cargo of livestock.
Why bring up this topic? A friend of mine had a load of cows and heifers destined for a long trip of over 300 miles. Several hours had passed, and he had not phoned as promised that he had arrived safely. But there was good reason for the delay in receiving that "all is good" communication.
As it turned out, he had a tire blowout as a result of a wheel hub that exploded, propelling lug nuts like shrapnel. The incident took place in an unfamiliar location to him, about the time that regular business hours were coming to a close. Stopped on the roadside and using his smartphone to do some research, he was able to find a tire shop in the area that was willing to remain open, as well as a mechanic who was willing to assist him with the necessary after-hours repair.
INSPECT: This heifer experiences safety and comfort on a livestock trailer, which was given a quick inspection before loading and leaving for its destination.
Despite the misfortune of having a breakdown, he and the cattle were lucky. My friend got back on the road, making it safely to their destination, albeit after enduring a delay.
So eventually, the phone call from my friend did, in fact, come in that evening. It was a little later than I expected, but everything was fine after he explained how he managed the repair en route.
But, I got to thinking about the situation, thought about the cattle, thought about my trailer. The trailer trip alone was stressful for the cattle, but the downtime for repairs to the livestock trailer en route added to everyone's stress level. Could this unfortunate experience of driving a compromised livestock trailer, which undoubtedly brought stress to my friend, as well as the livestock on board, been avoided?
The next phone call made that very next day was to another friend who owns a tire shop. With an upcoming cattle haul expected on my trailer, I knew it was time to ensure safety. That experience of my friend was a wake-up call to examine the safety of my livestock trailer, as well as the comfort of the animals, should something unexpectedly happen on the road.
Trailer checklist
Here are some recommendations for safety. Consider a quick inspection:
• Check tires for proper air pressure. Pounds per square inch, or PSI, are normally indicated on the side wall of the tire.
• Visually examine rims for integrity, noting excessive rust. If unsure of viability, consult a mechanic for an expert opinion.
• Ensure that the braking system is working properly. Again, consult a professional if unsure of brake reliability.
• Examine the hitch and chains of the livestock trailer for any compromised integrity.
• See that all trailer lights illuminate, including brake lights and backup lights.
• Inspect the trailer's spare tire, to know it is ready and accessible for use, should a flat occur.
• Include tools with your livestock trailer, such as a jack, wrenches and even a ramp.
• Have a can of WD-40 handy, should lug nuts need a little encouragement, when removing to repair a flat tire.
Consider the livestock
In addition to this quick safety inspection, here are some recommendations to consider for the comfort of livestock before loading and transporting:
• Remove manure and any debris from inside of the livestock trailer.
• Inspect floor surface for assured footing.
• Add new sawdust or bedding for comfort.
• Include supplemental food supply for livestock and even water buckets, should a delay occur which requires that the animals have nutrition while on the road.
One last thought: It is often that we tend to be reminded of things once we learn of an unfortunate experience. That friend of mine had an experience, and he endured a stressful delay, which might have been prevented. It taught me a lesson to prioritize a quick inspection for the safety of my livestock trailer and the comfort of the animals.
SPARE: Examine your livestock trailer's spare tire and have tools available should you need to repair a flat.
And just as my friend's livestock trailer experience taught me a lesson, he had a friend teach him a lesson through the following unfortunate experience: His friend was hauling cattle long distance and needed to stop at a gas station, when some curious stranger near the pump wondered what was in the livestock trailer, and then without asking, opened the trailer door. Needless to say, my friend now puts a chain and lock on his livestock trailer door to keep curiosity seekers at bay.
When it comes to transporting livestock, ponder the lessons learned from other people's unfortunate experiences, and then consider the recommendations, including a chain and lock for the livestock trailer door.
Tomko farms from Rittman.
Subscribe to receive top agriculture news
Be informed daily with these free e-newsletters
You May Also Like
---