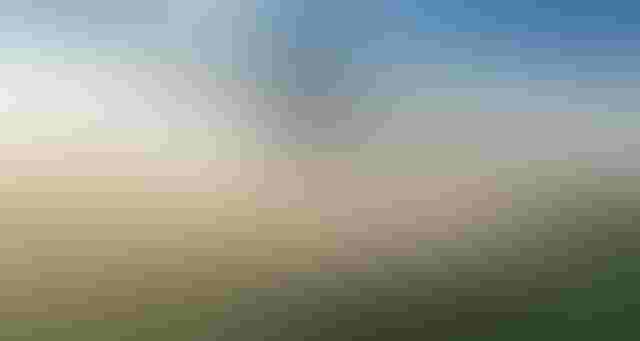 Roughly 4 decades before Frank Zybach's concept of the center pivot irrigation machine started painting circles on the canvas of America's Breadbasket, Henry Ford began rolling the affordable and reliable Model T off his assembly lines in Detroit. These two breakthroughs have many things in common that can be summed up in one word: revolutionary. Both of these innovations continue to leave their fingerprints on the agriculture and transportation industries worldwide, and today's consumers continue to reap the benefits of the vision of these two men. 
As these technologies advance, consumers continue to expect more. Any new vehicle on the lot has the ability to give diagnostic information in real time such as tire pressure, oil temperature and fuel level. Similarly, AgSense customers can evaluate the performance of their irrigation in real time from the driver's seat of their choice, be it the cab of a tractor, their child's sporting event or from a beach in the Caribbean. They can monitor current position and status of a fleet of irrigation systems, receive alerts when a machine gets stuck or loses power, stop and start a center pivot or relift pump remotely, as well as countless other things. This only scratches the surface of the information that can be displayed by a new pickup or on a grower's AgSense app, so let's look at some of the additional big picture information being collected that goes well beyond simple remote monitor and control.
The Compass
Just as a driver can glance up at the compass to monitor the direction they are traveling, an AgSense grower can look at historical data to better know where the irrigation system is headed from a performance and efficiency standpoint. Flow and pressure trends can then be used to draw meaningful conclusions regarding groundwater levels or equipment wear. For example, a pumping station is pumping sand, which is wearing impellers and decreasing pump efficiency. AgSense historical data helps you identify these types of issues so you are aware and can rectify them.
The Fuel Efficiency Gauge
With increased energy costs, efficiency becomes more important. We want to be able to drive more miles on a gallon of gas and pump more water with a gallon of diesel or kilowatt-hour of electricity.  Just like a driver can quickly see a display of "miles per gallon" in real time, a grower can use AgSense historical reporting to gauge and track his irrigation system efficiency.
The Itinerary
Before we start our vehicle, we likely have an idea of where we're going, how we're going to get there and why we're going. Just as a vehicle's GPS can help us efficiently lay out our travel plans, sub surface soil moisture data from the AgSense Aqua Trac can help you navigate through an irrigation season.  Instead of applying too much or too little by relying on the naked eye to decide when and how much to irrigate, soil moisture can be monitored in real time to help with proper irrigation scheduling and cost analysis.             
In this age of big data where users can often get lost in the glut of historical and real-time information, AgSense focuses on presenting data in a very intuitive format that helps the grower make meaningful, profitable decisions with confidence. By connecting irrigation systems to the web using AgSense, producers will be steering their operations toward success moving forward, while having information available to see where they've been.
Subscribe to receive top agriculture news
Be informed daily with these free e-newsletters
You May Also Like
---