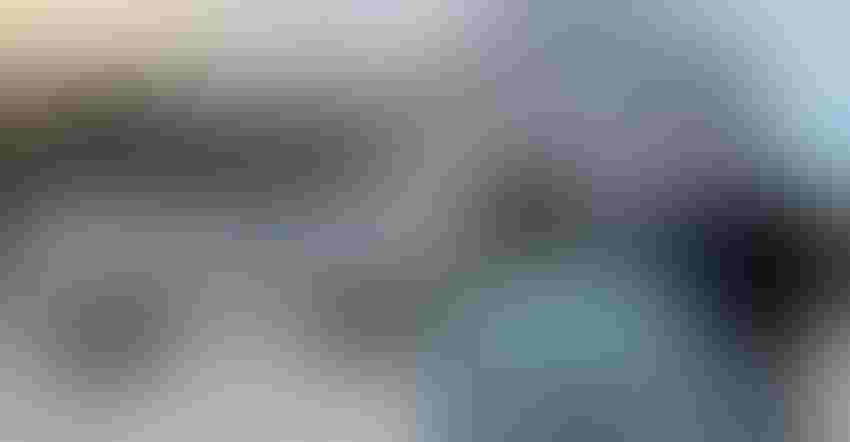 SPECIAL DAY: This donation by Pioneer and a large donation by Harvest Land Co-op helped get construction started on a grain bin rescue training center. Pictured are Julie Lamberson (left), Harvest Land Co-op; Ron Huffman, Henry County Office of Emergency Management; Paul Buchmeier, Hoosier Seed Products; and Jason Urwin, territory manager for Corteva/Pioneer.
A project already underway in Henry County, Ind., could save someone's life someday. You won't even need to live anywhere near Henry County to be the one saved. The vision is that when the Henry County Grain Safety and Rescue Training Area is completed, first responders, farmers and others from a large geographical area could be trained there.
"The goal is to develop a facility where people can learn about grain bin safety and get training in rescue procedures should a grain bin entrapment occur," says Jason Urwin, Corteva/Pioneer territory manager in eastern Indiana.
Urwin says Pioneer believes so deeply in the project that the company donated $5,000 on Dec. 12 in a short ceremony at the construction site. He was joined on his visit to the facility by Paul Buchmeier, who owns Hoosier Seed Products, a Pioneer seed agency, in New Castle. Julie Lamberson, risk manager for Harvest Land Co-op, based in Richmond, was also there. Ron Huffman, director of the Henry County Office of Emergency Management, accepted the check from Pioneer and showed visitors both the construction site and a schematic drawing of what the center should look like once it's completed.
Harvest Land Co-op provided about $10,000 to cover costs for the concrete pad. Money donated by Pioneer is helping erect a grain bin at the facility.
Why Dec. 12?
Urwin, Buchmeier and Lamberson chose Dec. 12 to visit the construction site and present Pioneer's check for a special reason. Fifteen years earlier, on Dec. 12, 2003, local farmer Dave Buck of Milton died in a grain bin entrapment incident.
Buck was not only a friend to many of the people now involved in the grain bin safety center project, but also was active in his community. He and his family were known for hosting Christian youth rallies every year, drawing thousands to the events, and for taking the crusade to other states and even Mexico.
The idea for the center began when someone made a donation in Buck's name. "The challenge was to put some type of grain safety training center together," Urwin says. "Plans came together, and construction is obviously already underway."
Those plans (see below) call for a couple of more grain bins and for special training areas where rescuers can learn how to properly attend to someone when responding to a grain entrapment. There will be bleachers so visitors and trainees can watch various demonstrations.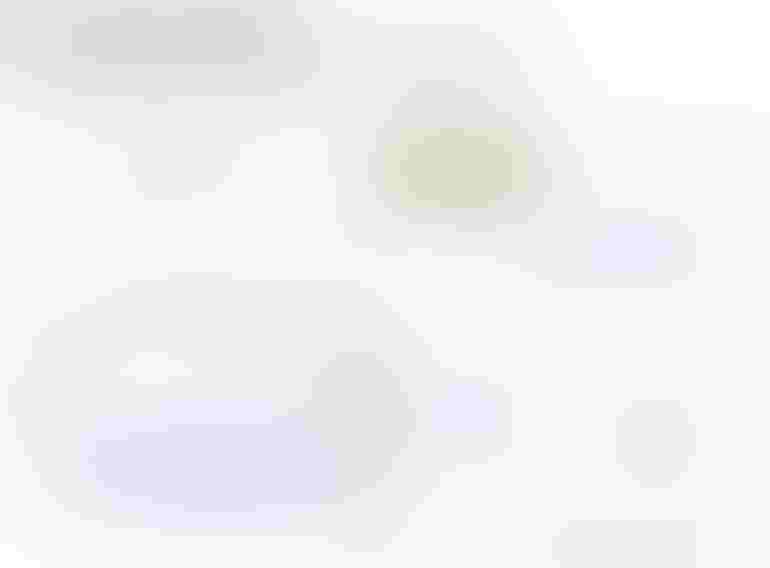 "They're adding to the center and building it as money comes in for the project," Urwin says. More donations are needed before the final facility that organizers envision can be completed. That's why there is not yet a hard-and-fast completion date for the project.
Donations are welcome, Huffman says. You can contact him at [email protected] or 765-524-4848.
Subscribe to receive top agriculture news
Be informed daily with these free e-newsletters
You May Also Like
---