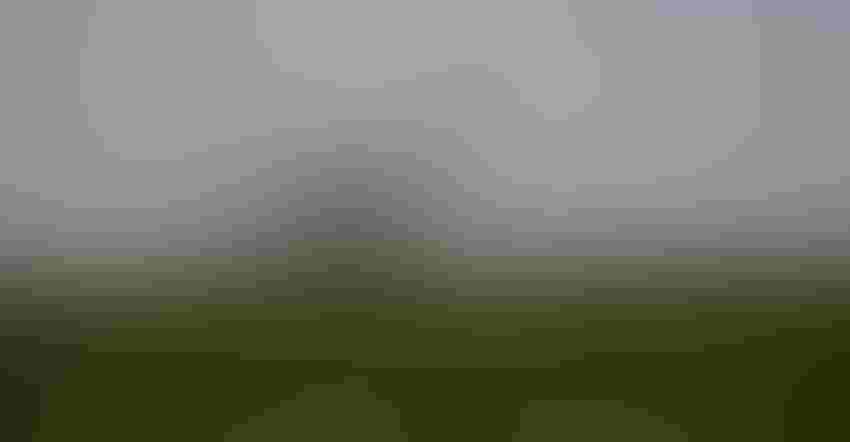 GOING SENSORLESS: CropMetrics' latest launch involves a sensorless approach, relying on prediction science, models and agronomics to provide irrigation recommendations.
Tyler Harris
Editor's note: You can listen to my conversation with John Gates, Nick Lammers and Justin Gibson by clicking on the Soundcloud file embedded in this blog.
Earlier this year, CropMetrics announced its Virtual Predictor tool — a new predicting tool that uses models and different data streams as well as agronomist insights to provide precision irrigation recommendations, updates and prescriptions. This includes a new sensorless product tier on top of CropMetrics' traditional offerings that use physical soil moisture probes in the field.
"There are huge advantages because of logistics, obviously," explains John Gates, chief science officer at CropMetrics. "We don't have to do a soil install and uninstall every year. In fact, we're relying on prediction science and agronomic science to provide that same type of data stream that our agronomists are familiar with, but this time without the sensor. So, we rely on some fairly sophisticated, advanced prediction science tools that utilize models trained and calibrated over many sites, many years."
"One thing we're really proud of is that we've kept the user experience the same [between sensor-based and sensorless products in our CropMetrics mobile platform]," Gates adds. "Folks that are familiar with our software and how they have worked with their agronomist in the past, none of that has changed. I think that led to a lot of success this year. Instead of having to do a lot of retraining and starting from scratch on a new technology, we slotted this in essentially as a new data stream into an existing platform and helped [our customers] work with it and understand it a lot faster."
Subscribe to receive top agriculture news
Be informed daily with these free e-newsletters
You May Also Like
---