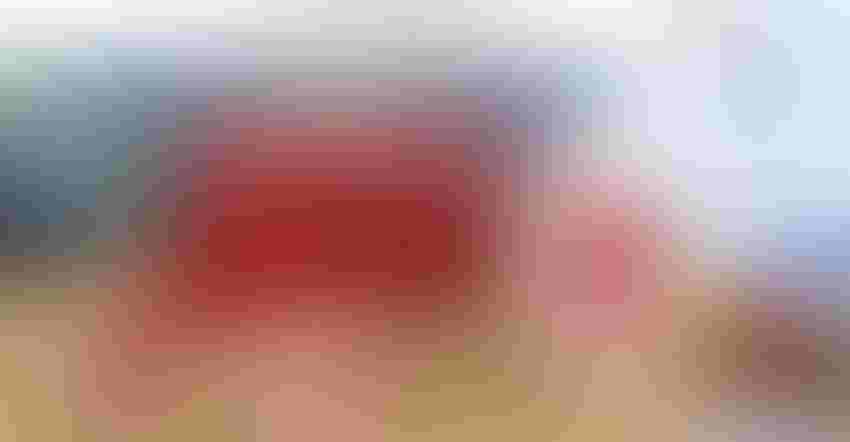 SEEING RED: International Harvester and Case IH tractors along with other antique vehicles, such as the IH Scout, IH trucks and the small Cub Cadets, will be displayed.
For red tractor enthusiasts, the 28th annual Red Power Round Up is the place to be June 15-17 in Des Moines. More than 1,000 tractors will be on display. Anyone interested in antique tractors, restored farm equipment, farm memorabilia and agricultural history is welcome. The event will be held at the Iowa State Fairgrounds.
The International Harvester Collectors Club, a national organization with state affiliates, puts it on each year. "Our Iowa Chapter is hosting this year," says Brian Holdeman, co-chairman. "This is the fourth time in the 28-year history of Red Power Roundup that Iowa has hosted." This summer's gathering is the first time it will be held at the Iowa State Fairgrounds. "The roundup is getting to be so large we had to have a bigger space for everything — exhibits and people," he says.
Between 45,000 and 50,000 people are expected to attend. "There are also a lot of vendors," says Holdeman. "This is an annual celebration for people from all around the world to gather, see and learn about the history of International Harvester and ag-related memorabilia."
IH galore
Along with an impressive selection of tractors, engines, trucks and equipment, attendees can also browse exhibits that include household appliances, milking equipment and toy collections. "You'll find anything and everything that is International Harvester," says Holdeman. "If it has the IH symbol or logo on it and was manufactured by IH, it will more than likely be present at this show."
The event is fun for the whole family, he says. "We invite you to join us for an auction, parade, quilt show, children's activities, tours and a variety of entertainment including musical acts from across the region."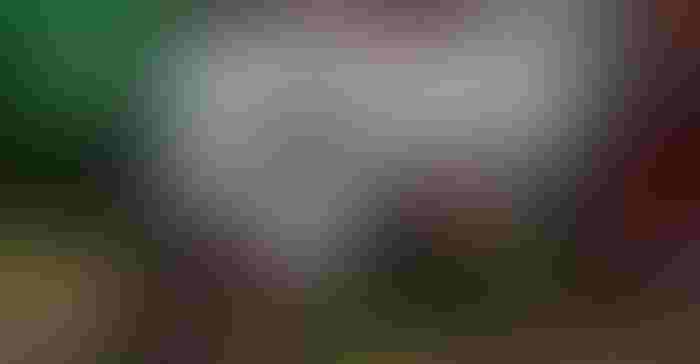 UNIQUE EXHIBITS: "We like to see families attend the roundup," says Brian Holdeman. "It helps the young generation learn about antique machinery, restoration and agricultural history."
You'll want to look at what's coming up at the consignment auction as well. "We have two full tractor collections, from individuals who are selling their entire collection," says Holdeman. "You'll be able to buy completely restored tractors, or buy tractors that are in the process of being restored and need more work. And you'll see all kinds of parts and memorabilia, which you can buy."
Consignment auction will be held
If you are looking for a certain part to help put a tractor or piece of farm machinery together, or an engine or a truck restoration, "you'll likely find it here," Holdeman says. "Or if you're looking for something else to buy that has an IH connection or emblem on it, it will be there." Not everything is fully restored. Some of the vintage tractors and vehicles on display are still "wearing their work clothes" and need some fixing up.
Tractors on display will range from big farm machines to small Cub Cadet garden tractors and mowers, along with other unique models and machinery. Already, 19 high-wheelers are preregistered, as are over 50 Cub Cadets.
Red Power Round Up is also an opportunity to learn about the design and engineering history of International Harvester and Case IH equipment. Engineers will participate in a panel discussion at this year's Round Up. Also, a couple of roundtable discussions will talk about the unique IH 2+2 model tractor and Steiger-built tractors.
Learn about tractor design, history
Among the 1,000 tractors on display at the Iowa State Fairgrounds for the 2017 event will be special tractors. Such as one of the six Steiger-built models: 7388, 7588, 7788. Only two of each of these were built. The 7488, Serial No. 1, also is expected to be on display, as the first example of only 15 built.
Educational presentations and "meet the experts" at book signings take place June 15-16. Two of the discussions are:
June 15
• 1 to 1:45 p.m., Deep Inside the International 2+2 , moderated panel discussion of design and evolution of the 2+2 tractor
June 16
• 1 to 1:45 p.m., Untold Stories of Machine Development, moderated panel discussion on Steiger-built tractors, last days of IH, and more
• 2:30 to 3:15 p.m., International Scout Secrets, by author Jim Allen
Lee Klancher, an IH authority and author of such books as "Red Tractors, Red Combines" and the soon-to-be-released "Red 4WD Tractors" will moderate the panel discussions on the 2+2 tractor and Steiger-built tractors, and the last days of IH. He'll be joined by several of the engineers who brought these tractors to life. They'll share untold stories about the tractors' design, development and creation, offering a sneak peek into some of the stories in "Red 4WD Tractors."
Red 4WD Tractors features the limited 7488 model on the cover and captures stories about design and evolution of high-horsepower 4wd tractors. The book chronicles many rare and collectible machines, including the 2+2, one of the most revolutionary and controversial machines built by IH, with styling and performance that generated varied reactions. The last of these tractors are now some of the most collectible IH tractors in existence, with values well above $100,000. Early copies of "Red 4WD Tractors" will debut at the Red Power Round Up.
Information on the event and registration is online. It starts at 7 a.m. and runs to 8 p.m. daily June 15-17. Admission is $10 per day; kids age 12 and under are free. Adults can buy a three-day pass for $25.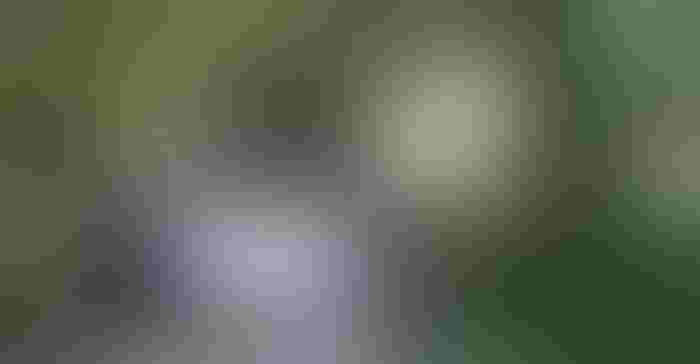 BIG TRACTORS: A new book "Red 4WD Tractors" features the limited model 7488 on the cover, and captures stories about the design and evolution of high-horsepower four-wheel-drive tractors.
Subscribe to receive top agriculture news
Be informed daily with these free e-newsletters
You May Also Like
---