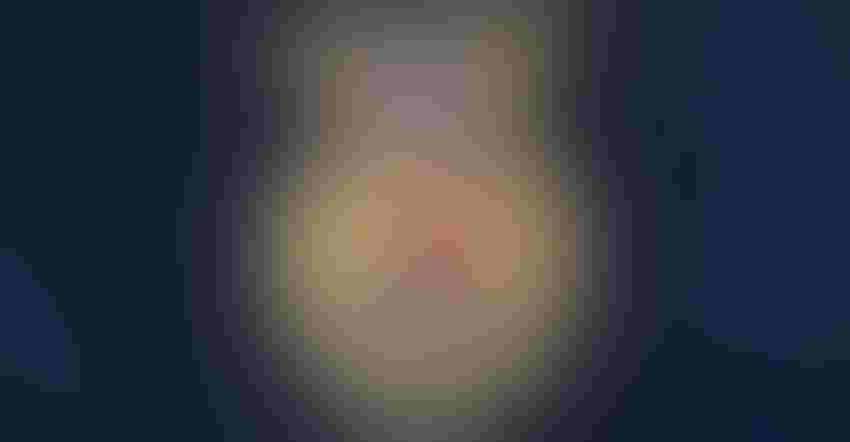 FFA EXPANDS: In 1969, FFA struck the word male from its membership, opening it up for official female members.
Mindy Ward
Two young ladies, proudly clad in embroidered, blue corduroy jackets and black skirts, recently made quite an impression in the high school auditorium of my hometown in St. Johns, Mich.
They were there to speak to a group of students and parents about their experience with agriscience/FFA, how the class works, expectations, outcomes and most importantly, what they gained from their involvement.
An array of industry experts, including me, also talked about opportunities in agriculture, but nothing was more compelling than what they had to share.
They are both state officers and plan to pursue degrees in the agriculture industry. Savannah Mauk is the Region IV state vice president, and Patricia Hebenstreit is the Region VI state vice president. They traveled about an hour to recount their experiences and to rally support for the development of a new agriscience, food and natural resources program in St. Johns, which is the county seat for Clinton County.
According to the 2017 Census of Agriculture, my county does $224 million annually in ag sales. That ranks 12th in the state's 83 counties, and yet out of the six high schools in the county, only one has an agriscience/FFA program.
I am part of a committee trying to change that with the goal of opening a program for the entire county in 2022. It's been tried before. A program was resurrected a few years ago — my youngest daughter, Emily, was the president — but because student enrollment was low, the teacher was only part time. It didn't work out, with 2016 being the last year.
So, this informational meeting was centered on energizing students and building enrollment and ultimately resurrecting a strong program.
These gals did not disappoint. They talked about how involvement in 4-H and animal projects — for Savannah it started with wanting a rabbit — led them to their interest in agriculture and enrollment in agriscience/FFA. Both travel to another school, Olivet, because it's not offered at their high schools.  
They talked about how it offered "life-changing" opportunities and how they had grown personally — especially with more self-confidence. They talked about overcoming fears and competing, the camaraderie and the passion their instructor, Doug Pennington, brings to the program.
They talked about their Supervised Agricultural Experiences, a requirement of the program, which can be filled in many ways, but it is often satisfied by working within the ag, natural resources or food industry. My daughter Emily worked for two different area nurseries, not only drawing a wage, but also gaining valuable insight into ag business.
Females allowed
I'm sure FFA male officers would have done a fine job as well, but Bob Craig, a former FFA member and chair of this program's advisory committee, pointed out during the meeting that females weren't originally welcome in FFA.
He knows firsthand because when he was donning the blue corduroy jacket in 1969, he seconded the motion from California state officer Paul Bankhead to allow women full, national membership in FFA. It was the culmination of an effort that started 30 years earlier. I decided to do a little digging into this. Here's what I learned:
In 1935, Alfred Vaughan, a Massachusetts delegate, was the first official FFA member to suggest women be allowed full membership at the national level. It was met with a swift denial and the organization doubled down, putting in writing that any state FFA association with girls on its rolls would be denied participation in all national FFA contests and awards, and be denied funding from the national treasury.
Before 1969, some females were enrolled in agricultural education classes, but they were not allowed to become FFA members. Some were added to rosters using initials that didn't reveal gender, while others were identified as "social ambassadors."
And so it was until the 1964 convention when the issue would again surface. Paul Miller of Connecticut proposed an amendment to open national membership to women. It was seconded by Irving Torres of Puerto Rico, but it was defeated once again.
A couple years, and despite recommendations from an Ad Hoc FFA Organization Study Committee to remove the word male from its constitution, it was denied.
In 1967, the Affirmative Action policy was expanded to cover discrimination based on gender and, legally, excluding females from membership was discriminatory.
In1968, Donald Shinn of New Jersey motioned that all vocational agriculture students be entitled to become active FFA members. It was seconded by Richard Posthumus of Michigan, but defeated.
Also during that convention, Howard Schrinar of Wyoming moved that each state appoint a committee to explore membership for women. Despite a second from Massachusetts' Donald Bridges, it failed.
Which brings us to 1969, when Bankhead and Craig moved and seconded to strike the word male from the constitution — it passed.
Today, about half of all FFA members are women and hold half of the state leadership positions. 
As the meeting was wrapping up, I told those considering the class, "You will learn, you will grow exponentially in many ways, and you will have fun. I saw it all personally with my daughter. These skills will serve you well, even if you decide not to go into agriculture. But, if you do, you will never want for a job."
Thank goodness we live in a time when that opportunity applies to all.
Subscribe to receive top agriculture news
Be informed daily with these free e-newsletters
You May Also Like
---