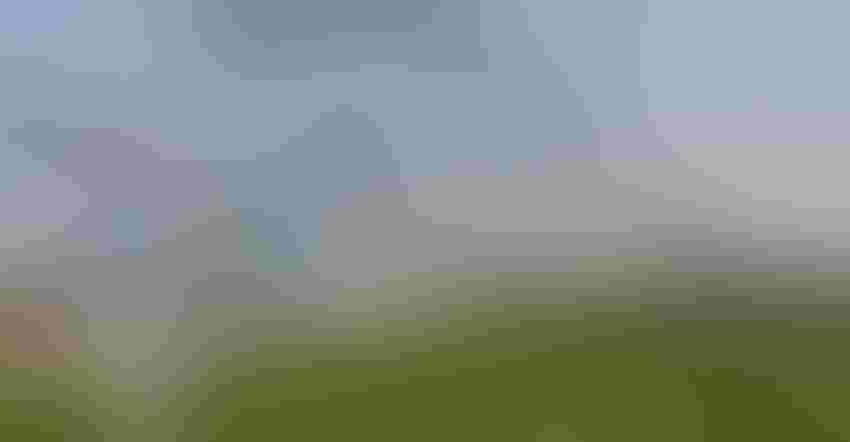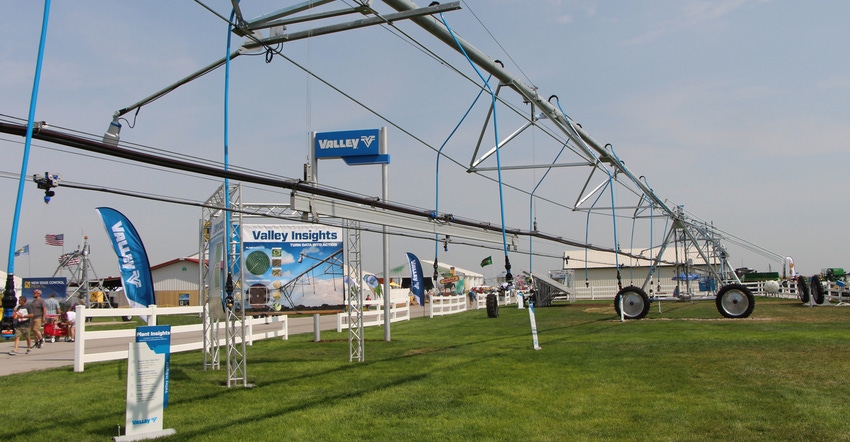 NEXT-LEVEL VRI: Valley's EnCompass corner systems take water management in pivot corners to a new level, allowing for GPS data-driven adjustment of corner nozzles in real time.
Mindy Ward
Irrigation technology continues to advance, offering farmers more control in the field.
Valmont, the makers of Valley Irrigation equipment, are not only helping farmers become more precise in their water applications. but also finding opportunities to use their machines for more than just water. They shared the latest developments during Husker Harvest Days 2022.
When the first corner sprinkler systems came out about 45 years ago, farmers were just happy to get water to those corners of their center-pivot circle. Uniformity and runoff weren't on their radar.
"Now, farmers are very mindful of how much water gets put down," says Jerry Gerdes, senior product manager for Prospera Technologies, a Valmont company.
Gerdes says that Prospera released its EnCompass water application technology in June 2021, after working several years to perfect it. This new technology allows growers to use more precise variable-rate irrigation (VRI) on their corners, so corner sprinkler nozzles could be shut off when necessary to prevent watering over nonirrigated areas, grazing animals or to reduce the amount of water applied on steep terrain where runoff may be an issue.
The system uses GPS data to automatically adjust corner nozzle control in real time. Valley Irrigation dealer service technicians load the GPS path and machine-specific characteristics, and individual sprinklers will pulse accordingly, increasing uniformity and water application efficiency on those corners.
New Zealand first
There were a few corner arms with EnCompass technology in the field in 2021, with the earliest systems in New Zealand. More hit the fields in 2022 in the U.S., New Zealand and Europe.
New Zealand farms are laid out in paddocks, with grazing dairy animals in the corners of pivots, or crops and vegetables in paddocks.
"The farmers there don't want to irrigate over their grazing cattle, so they need to shut sprinklers off as they go over the grazing area with the pivot," Gerdes explains. "They use VRI to change the depth of applied water over different crops, or even for applying wastewater from the dairy."
No matter where the land is located, Gerdes says, "There are a lot of unusual shapes in fields out there, and that is where EnCompass really shines, because it improves water application, especially in irregular fields."
It also works well on corners where there are farmsteads or other structural obstacles that the corner must steer around.
Gerdes notes that producers don't want to overwater field areas, and they don't want dry areas either. "So, getting just enough water where it needs to be is an advantage to the EnCompass technology," he says. "We can create a VRI prescription for just a pivot corner, taking into account the terrain, side slopes and potential runoff. We can control the amount of water applied to those areas to eliminate over- or under-watering, and we only apply what is needed."
Learn more at valleyirrigation.com.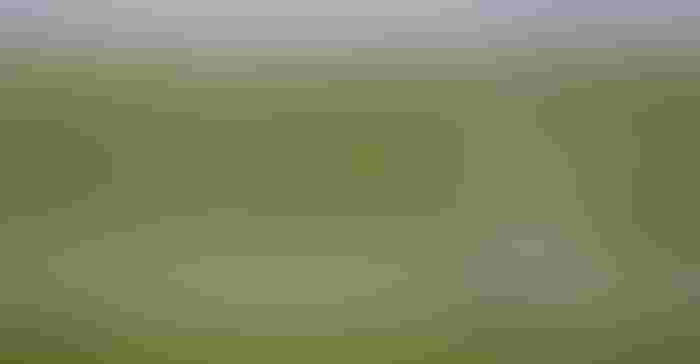 Doing more with your pivot
For many farmers, irrigation equipment is around the farm 365 days a year, 24 hours a day. Finding ways to use those machines for more than water application can capture a greater return on investment for the farm. This is where Valley X-Tec 343 fits in.
Your typical standard pivot has a 34-rpm center drive, which equates to about 16 to 20 hours to complete one revolution around the center. Aaron Caughey, product management director for Valley Irrigation, says the company's latest innovation cuts that time down to just 90 minutes.
The Valley X-Tec 343 reaches higher speeds thanks to a variable-frequency drive paired with an inverter-duty 3-hp motor capable of up to 343 revolutions per minute. Caughey notes constant movement at faster speeds offers versatility in a farm irrigation system.
Benefits to farmers
For farmers like those growing carrots in the West who need to keep the soil moist to help with germination, the X-Tec 343 offers a consistent higher speed to ensure just the right amount of moisture.
Then there is the Midwest farmer who not only needs the moisture, but also targeted chemical applications throughout the growing season — no matter the crop height or weather conditions. "Valley X-Tec 343 opens the door to using your machine to apply herbicides and fungicides," Caughey says.
He likens the process to misting the crop or even the soil before planting. Moving at a faster speed allows for a higher chemical ratio, compared to a slower speed of traditional pivots where the chemical content is depleted with too much water in the system.
While there is a slight increase in electricity use, Caughey says farmers save on the flipside with costs associated with driving a sprayer in the field or flying on chemicals with an airplane or helicopter. "You already have the equipment," he adds. "Why not use it?"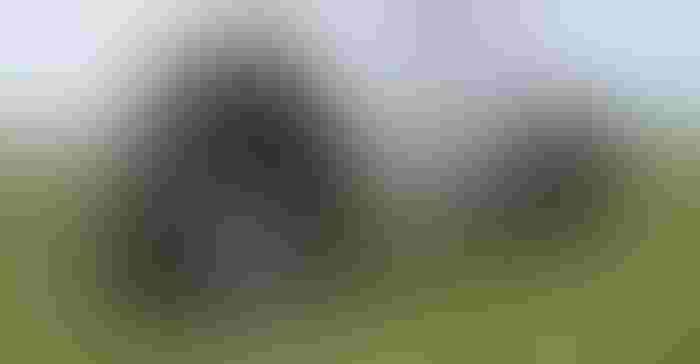 Choose your speed
There are a couple versions of this constant move system. The X-Tec 343 works best on a fairly flat field to operate at optimum speed. Caughey says many potato growers like the technology for that reason.
The company offers a Valley X-Tec 136 that has a lot more torque capability for use in fields with greater than 5% slope. This version has about a four-hour constant move, which is still quite a bit faster than the standard machine at 16 hours.
The X-Tec is designed to connect with the Valley 365, allowing farmers to easily monitor and control their irrigation system throughout the year.
For more on X-Tech 343 or 136, visit valleyirrigation.com.
About the Author(s)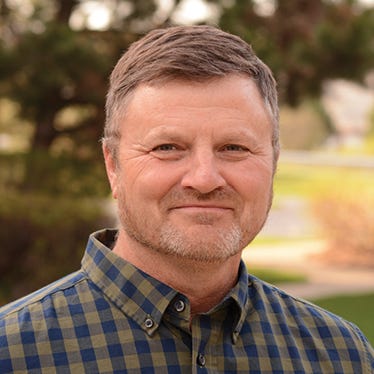 Curt Arens began writing about Nebraska's farm families when he was in high school. Before joining Farm Progress as a field editor in April 2010, he had worked as a freelance farm writer for 27 years, first for newspapers and then for farm magazines, including Nebraska Farmer.
His real full-time career, however, during that same period was farming his family's fourth generation land in northeast Nebraska. He also operated his Christmas tree farm and grew black oil sunflowers for wild birdseed. Curt continues to raise corn, soybeans and alfalfa and runs a cow-calf herd.
Curt and his wife Donna have four children, Lauren, Taylor, Zachary and Benjamin. They are active in their church and St. Rose School in Crofton, where Donna teaches and their children attend classes.
Previously, the 1986 University of Nebraska animal science graduate wrote a weekly rural life column, developed a farm radio program and wrote books about farm direct marketing and farmers markets. He received media honors from the Nebraska Forest Service, Center for Rural Affairs and Northeast Nebraska Experimental Farm Association.
He wrote about the spiritual side of farming in his 2008 book, "Down to Earth: Celebrating a Blessed Life on the Land," garnering a Catholic Press Association award. Editor, Missouri Ruralist
Mindy resides on a small farm just outside of Holstein, Mo, about 80 miles southwest of St. Louis.
After graduating from the University of Missouri-Columbia with a bachelor's degree in agricultural journalism, she worked briefly at a public relations firm in Kansas City. Her husband's career led the couple north to Minnesota.
There, she reported on large-scale production of corn, soybeans, sugar beets, and dairy, as well as, biofuels for The Land. After 10 years, the couple returned to Missouri and she began covering agriculture in the Show-Me State.
"In all my 15 years of writing about agriculture, I have found some of the most progressive thinkers are farmers," she says. "They are constantly searching for ways to do more with less, improve their land and leave their legacy to the next generation."
Mindy and her husband, Stacy, together with their daughters, Elisa and Cassidy, operate Showtime Farms in southern Warren County. The family spends a great deal of time caring for and showing Dorset, Oxford and crossbred sheep.
Subscribe to receive top agriculture news
Be informed daily with these free e-newsletters
You May Also Like
---