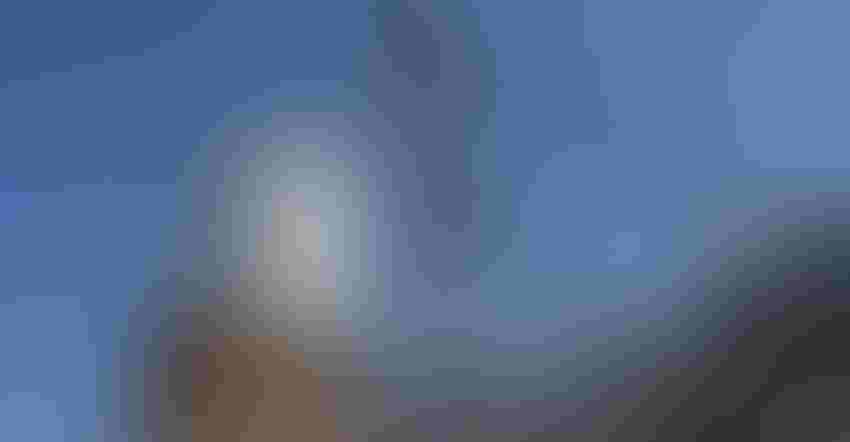 EFFICIENT SYSTEM: With two grain legs, the Osborn family moves wet grain to the dryer and transfers dry grain to storage bins at the same time.
Photos by Tom J. Bechman
Do you invest in more grain bins because you can make money storing and selling grain when the time is right? Maybe, but perhaps you invest for other reasons. Tom Osborn and family, Stockwell, Ind., committed to a major grain center expansion in 2021, which nearly doubled their storage space. Their goal was eliminating wait time in truck lines and increasing harvest efficiency.
"We spent too much time waiting to unload because we didn't have enough storage space that it required three semis," Tom says. "Now we can harvest smoothly with two semis."
Related: Invention streamlines grain tracking on farm 
Tom, wife Toni, son Doug and granddaughter Kinzie raise corn, soybeans and wheat. Until 2021, they had about 220,000 bushels of storage at their primary grain center. They use a GSI TopDry system, which dries grain at the top of a bin.
One grain leg fills the TopDry with wet corn. Corn dries in the top drying chamber and then drops into the bottom storage chamber once it's dried, explains Keith Hodgen, with Hoosier Agri-Matic Inc., Lebanon, Ind., a GSI dealer. He notes that the Osborns' 36-foot-diameter TopDry bin holds about 25,000 bushels in the storage chamber. That much corn could be dried before the drying process would be interrupted to move dry grain.
Often, Doug and an employee, Neil Moseley, took turns moving dry grain and keeping everything operating throughout the night. After the expansion, they no longer need night shifts. Now, they can move wet corn from a wet holding bin to the TopDry system with the new leg and move dry grain to storage bins using the existing leg, all at once.
"There is no more stopping harvest just to move dry grain," Kinzie adds. Plus, the new pit allows them to unload a semi much faster, helping to keep grain flowing away from the combine.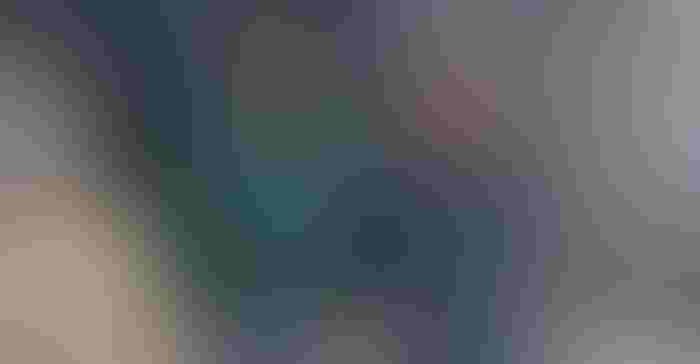 Nearly doubling storage capacity in a recent expansion allows Doug and Kinzie Osborn to make fewer trips to elevators during harvest.
Hodgen was instrumental in helping the Osborns pull the pieces of the newly expanded system together, Doug says.
"We erected a 72-foot-diameter grain bin for storage, holding 181,000 bushels," Hodgen explains. The new leg can handle 8,000 bushels per hour, feeding corn to the dryer, while the older, 4,500-bushel-per-hour leg moves dry corn to storage bins, he adds.
The TopDry system dries corn efficiently, but capacity is greatly increased if you can keep corn away from it with a second grain leg. That's why adding the second leg was critical, Hodgen says. TopDry can remove 5 points of moisture drying 2,000 bushels per hour, or 10 points of moisture drying 1,200 bushels per hour.
The Osborns could add another 181,000 bushels of storage in the future at their current grain center location without making major changes.
"It would just be a matter of adding a fill conveyor to the new bin," Doug says. "We give Keith credit for helping design our grain center so we're set up for more expansion, if needed."
Subscribe to receive top agriculture news
Be informed daily with these free e-newsletters
You May Also Like
---