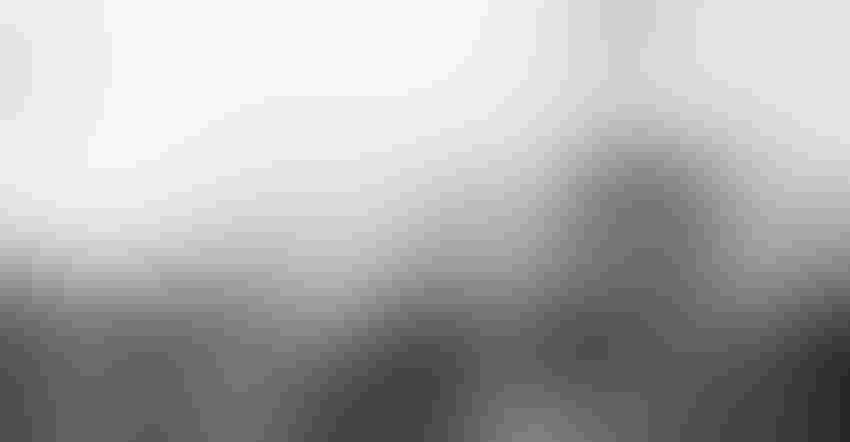 OLD TIMES: A farmer fills his tractor with kerosene in this 1925 photo.
Paul Thompson/FPG / Stringer/Getty Images
On the cover of the March 14, 1931, Nebraska Farmer magazine was a farmer wearing vintage bib overalls and a felt hat, carrying a basket filled to the brim with nice-looking ear corn.
On the inside of this issue, we find a number of advertisements for pig feed such as Murphy's Sure-Pay and Victor Hog Builder. There also are ads for numerous styles of windmills, including Dempster, F&W Star and Aermotor.
An ad on Page 21, near other ads for Chase Listed Corn Cultivators and Thieman Plow Guides and Wheel Scrapers, was for Twin City Kombination Tractors. The reason this was so interesting was that the Twin City KT had a three-fuel carburetion system, according to its ad, which successfully burned kerosene, gasoline or engine distillates (tractor vaporizing oil or TVO) from a 24-gallon fuel tank, so farmers could use the fuel that was the cheapest at the time, without injuring the engine.
Use cheapest fuel
The ad says, "As prices of fuels change, first one and then another is the most economical to use. This feature is saving Twin City owners hundreds of dollars." Then it goes into more promotion on the engine.
"The KT seldom needs repairs. Its slow speed, four-cylinder motor, three-bearing crankshaft, pressure lubrication, double air cleaners, gas filter, oil filter — all mean low upkeep cost." In the field, the KT could handle two to three furrows for plowing or cultivating.
First released in 1929, the 5,000-pound KT was built with a three-speed transmission by Minneapolis Steel and Machinery Co. This was the last tractor designed by MS&MC because that same year, they reorganized in a merger that created the Minneapolis Moline Power Implement Co.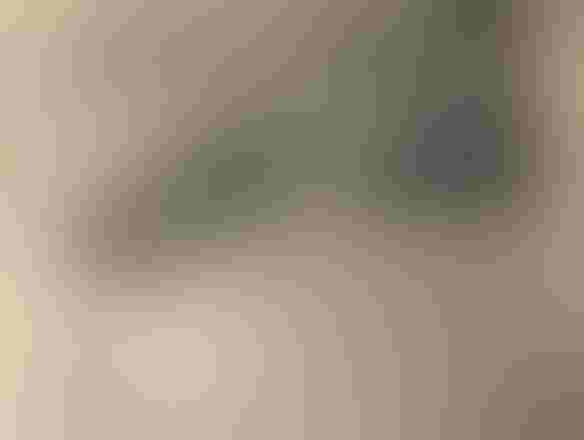 3 FUELS: An ad that appeared in the March 14, 1931, issue of Nebraska Farmer touts the Twin City Kombination Tractor, which could use three different fuels — including kerosene, gasoline or engine distillates — whichever was cheaper or more available to the farmer at the time.
More than 2,000 KT tractors were produced from 1929 until 1934, as a way for the company to compete with other manufacturers producing small universal or row crop tractors that had the most flexible uses on the farm.
Its unique KT design, with drop boxes on short 6 ½-inch-long real axle housings with an arched wide front axle, allowed for more clearance and gave the tractor the ability to cultivate three rows because it could straddle the center row.
Nebraska Tractor Test Laboratory (NTTL) recorded 18 drawbar and 26-belt hp at 1,000 rpm when it was tested in 1930. A new design was released from 1934 until 1938 called the KTA, with refinements to the carburetor and oil bath air cleaner.
Here comes the diesel
Another multiple-fuel source agriculture engine was the Hesselman-Waukesa semi-diesel oil engine, built by Allis-Chalmers in 1935 for crawler tractors such as the Allis-Chalmers LO.
Invented by Swedish engineer Jonas Hesselman, it used direct fuel injection on a spark-ignition engine and was really a hybrid gasoline and diesel engine that could run on oil, kerosene, gasoline or diesel. This engine, which could take advantage of lower-cost fuel sources at times, had some challenges with incomplete combustion and extremely heavy exhaust smoke.
The compression ignition engine was invented in the 1890s, and early applications included stationary power plants, ships and eventually railroad engines. Diesel engines we use today in tractors didn't start appearing in agriculture implements until Caterpillar released its new 60 diesel crawler in late summer 1931, delivering a model for testing at NTTL the following summer.
It was reported at the time that diesel fuel was so hard to find that lab technicians had to use No. 2 furnace oil instead for the test. International Harvester produced its first diesel model, the TD-40, in April 1932.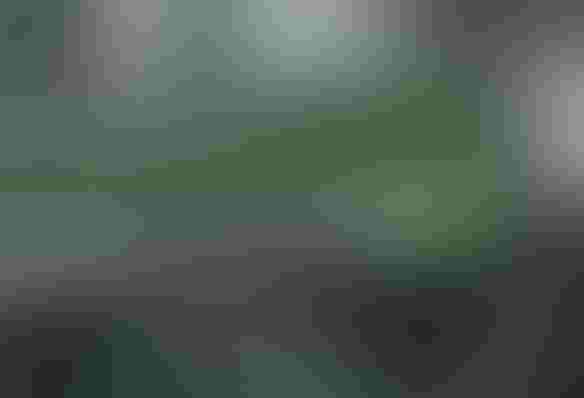 PROPANE POWER: The Oliver 1800 tractor, first released in 1960, was equipped with a six-cylinder engine and could be set up for gas, diesel or — like this 1800 LP model from 1961 — liquified propane.
In 1949, the first John Deere diesel model R tractor came off the assembly line. This diesel included a live independent PTO with a separate clutch, the option of a steel factory cab and exhibited strong fuel economy when it was tested at NTTL.
Multiple-fuel tractors such as the Twin City KT and early diesel tractors had a small gasoline tank for cold starts, and a larger fuel tank for diesel or other fuels operating in the field. As ignition systems and reliability improved for diesel tractors through the 1950s and 1960s, they became the main engines operating farm equipment.
But frugal farmers were also converting their gasoline tractors to liquified propane or purchasing LP-powered tractors during this same period to take advantage of lower fuel costs. The last tractor tested at NTTL that used any fuel other than diesel was a gasoline-powered IH 284 tested on May 24, 1977.
The Twin City KT wasn't the first multiple-fueled tractor on the market, and it wasn't the last. But it was indicative of the effort at the time in building farm implement engines that could save farmers a little money on high fuel costs.
Subscribe to receive top agriculture news
Be informed daily with these free e-newsletters
You May Also Like
---