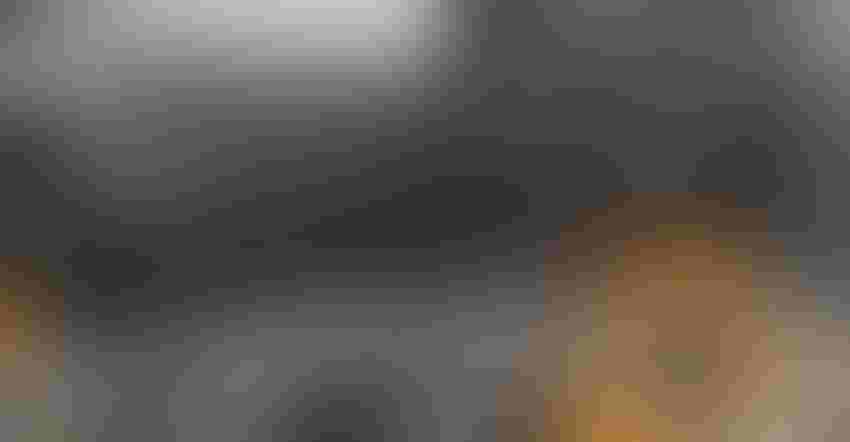 BUILDING ON TECH: Building on early highboy sprayers from the late 1940s and 1950s, new high-clearance machines can now be decked out with precision spraying equipment to precisely spray weeds at 15 mph through the field, saving on herbicide cost and use — and more effectively controlling troublesome weeds.
Curt Arens
It was the 100th anniversary issue of Nebraska Farmer, published in January 1959, honoring the centennial of the magazine.
Paging through this massive issue, you can learn all about each crop and species of livestock and their history in the state. However, among those pages of Nebraska's agricultural history, sandwiched between an article about the editors of Nebraska Farmer and an ad for Moews Seed Co, was a half-page, bright-orange two color ad for the new self-propelled 1959 Hahn Super Hi-Boy, bolstered by "49 brand-new advances."
The ad states boldly that more farmers bought Hahn Hi-Boy machines in 1958 than all the other makes combined. In the same ad, the company touted a new twin-tank trailer sprayer, especially designed for applying liquid fertilizer. Manufactured by Hahn Inc., Evansville, Ind., these units were being sold by a local dealer, Agrifirst Chemical Co., based in Lincoln.
Hahn Hi-Boy
Lloyd Hahn invented his first spraying machine in 1947. Born in 1919 in the river bottoms along the Ohio River, Hahn had an inventor's spirit. After the military had developed the herbicide 2,4-D during World War II, Dow Chemical began marketing it to homeowners and farmers to kill weeds. Hahn experimented with ways to use this new tool in crop production.
First experimenting with a small boom and tank mounted on a tractor to spray with 2,4-D, he realized that he could mount the sprayer on taller tractors for later-season weed control. He offered to try his concepts for neighbors, with good results.
He mounted a sprayer rig on a Willys Jeep so his Hahn's Spray Service could travel from field to field faster. In 1949, Hahn produced his first commercial Hi-Boy sprayer, complete with a Wisconsin gas engine, three forward speeds and one reverse speed. Eventually, Hahn would employ up to 600 employees, but financial difficulties caused the company to sell to Toro.
Hagie Manufacturing
About the same time Hahn began experimenting with 2,4-D, Ray Hagie was also thinking of a way to apply that same herbicide. But his answer to the high-clearance machine came from a different angle.
Hagie attended Iowa State University and learned about crossbreeding hybrid seed corn. In the early 1930s, Hagie Hybrids became one of the country's early hybrid seed corn companies, eventually establishing a seed corn plant at Clarion, Iowa.
To make the task of detasseling corn easier for his seed corn company employees, Hagie invented a self-propelled personnel carrier that could carry six detasselers and one driver. Through this invention, the Hagie high-clearance machine was born.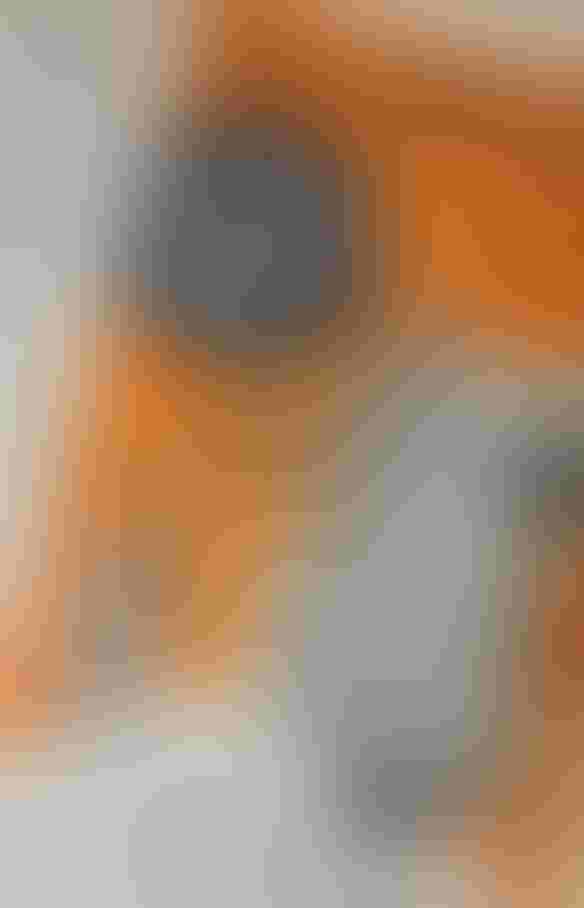 Thinking of more ways to use his invention, Hagie built his first self-propelled sprayer in 1947, specifically for spraying 2,4-D on crops. Over the years, Hagie Manufacturing would come along with a number of "firsts" in the industry — including the first front wheel assist sprayer, first four-wheel drive, first to use twin tanks, and the first to use hydrostatic drive and front-mounted booms.
By the mid-1950s, when Hahn was also advertising great innovations on its Super Hi-Boy, Hagie too was building three different models of its high-clearance machines, with tanks up to 185 gallons.
The company went international in 1955, shipping sprayers to Canada, Peru and Nicaragua. The Model 430, built in 1959, had four wheels, a 200-gallon tank and a 24-foot boom, with extensions up to 30 feet. This was also the first such machine with front-mounted booms.
Precision spraying
Today, we see high-clearance machines as almost indispensable equipment for crop production, not only for spraying weeds, but also for apply fertilizer and seeding cover crops.
The latest precision technology, such as Greeneye, which turns every high-clearance machine into a smart machine that can detect weeds and spray them precisely through individually controlled nozzles in real time while the machine travels through the field at 15 mph, is just another innovation built upon those early inventions from the creative minds of folks such as Hahn and Hagie.
About the Author(s)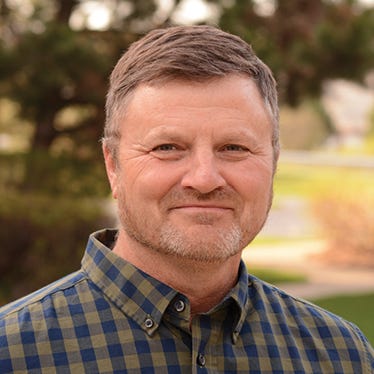 Curt Arens began writing about Nebraska's farm families when he was in high school. Before joining Farm Progress as a field editor in April 2010, he had worked as a freelance farm writer for 27 years, first for newspapers and then for farm magazines, including Nebraska Farmer.
His real full-time career, however, during that same period was farming his family's fourth generation land in northeast Nebraska. He also operated his Christmas tree farm and grew black oil sunflowers for wild birdseed. Curt continues to raise corn, soybeans and alfalfa and runs a cow-calf herd.
Curt and his wife Donna have four children, Lauren, Taylor, Zachary and Benjamin. They are active in their church and St. Rose School in Crofton, where Donna teaches and their children attend classes.
Previously, the 1986 University of Nebraska animal science graduate wrote a weekly rural life column, developed a farm radio program and wrote books about farm direct marketing and farmers markets. He received media honors from the Nebraska Forest Service, Center for Rural Affairs and Northeast Nebraska Experimental Farm Association.
He wrote about the spiritual side of farming in his 2008 book, "Down to Earth: Celebrating a Blessed Life on the Land," garnering a Catholic Press Association award.
Subscribe to receive top agriculture news
Be informed daily with these free e-newsletters
You May Also Like
---