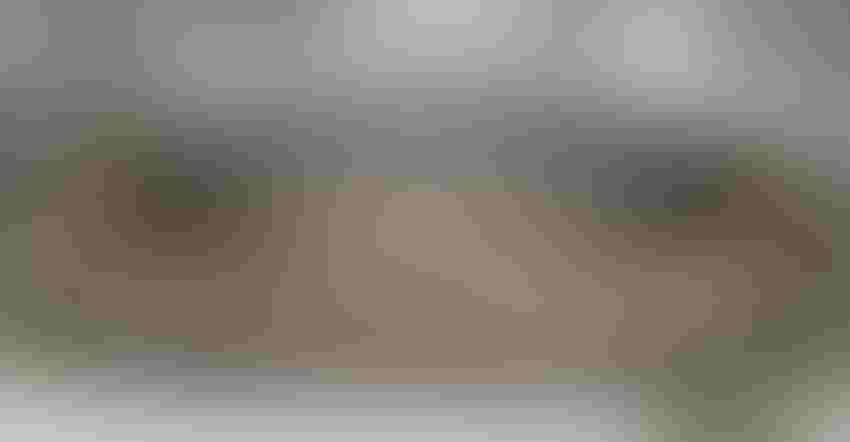 LARGER ROTARY: The E500 model has the capacity to milk more than 1,000 cows per hour, working with the cows' natural movements and physiology for a fast, gentle milking experience.
Photos courtesy of DeLaval
DeLaval has been in the rotary milking business for several decades, with its flagship PR3100 designed for 24/7, fast milkings.
Now it has come out with two new rotaries with new features and sizes that can be customized for either large or small dairy farms.
"The DeLaval E-series rotaries represent a new era in efficient dairy technology," said Pat Wiltzius, milking systems development manager for DeLaval, in a press release officially launching the E300 and E500 models. "We have taken a 360-degree view of our customers' needs, prioritizing animal welfare, farm profitability, food safety and work efficiency."
The new E300 and E500 models optimize cow flow by prioritizing cow comfort in the designs of DeLaval FastBail and DeLaval FastExit systems, which help position and move cows efficiently, according to the press release. It is controlled by a new DeLaval rotary cockpit.
But the most interesting new feature is flow-responsive milking, which comes on rotaries equipped with DeLaval's herd management system, including the E-series. It uses flow-adjusted vacuum technology that monitors each cow's milk flow and modifies the vacuum level according to each cow's needs. 
Jeff Hahn, DeLaval's solution manager for rotaries and parlors, says the rotaries build on the company's years of experience in the space.
"So the E-series is basically taking a lot of those tried-and-true technologies that were on the PR3100 rotary and we integrated them into the E-series, and the biggest thing with the E-series we have out is a new cockpit with a PLC controller that gives us the extra benefits of this new rotary," Hahn says. "That's how users can control the speed of the deck based on cow groupings by milking speeds, and how they can safely stop the deck. So that's really the big thing with this new offering."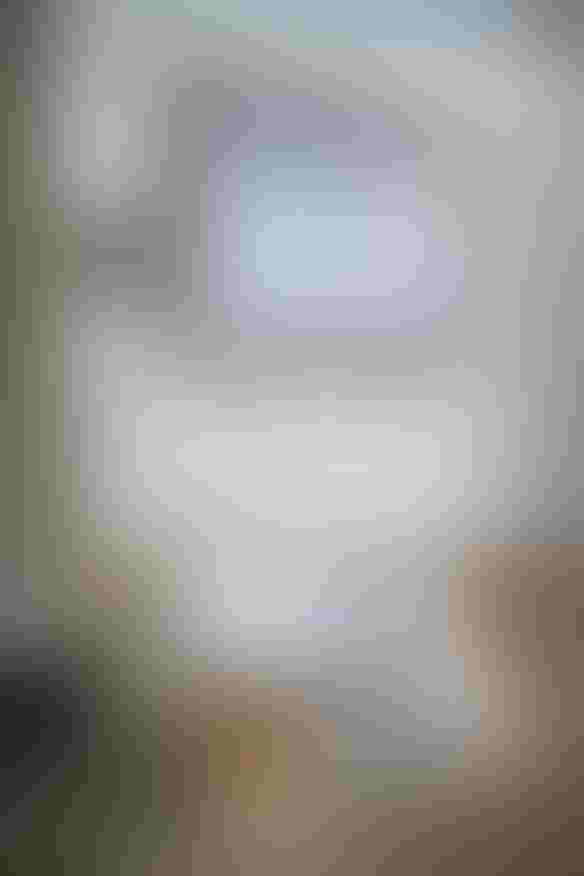 The new rotaries were officially launched in August.
The E500 can milk up to 128 crossbreds or 120 head of Holsteins at one time, while the E300 can milk up to 64 crossbreds and slightly less Holsteins at a time. Depending on cows being milked, Hahn says the E500, which will become the company's new flagship rotary, could handle more than 1,000 cows an hour.
The rotaries are made of stainless steel with the option of using galvanized materials to lower costs. The deck the rotary sits on is concrete with either a rubber or brick floor.
"We manufactured this deck to fit all size of farms today," Hahn says, adding that the company also offers a 30-bail rotary, their smallest offering.
"The rotary world is very interesting," he says. "I think that if you look at the market today, we're starting to see less and less in-line parlors all the time. It seems like the market is shifting more to rotaries and robots."
The rotaries also come with a DeLaval performance plan that includes scheduled servicing and maintenance, performance reporting and management tools, performance coaching, vacuum adjustments and necessary consumable products.
Learn more about DeLaval at delaval.com.
Subscribe to receive top agriculture news
Be informed daily with these free e-newsletters
You May Also Like
---