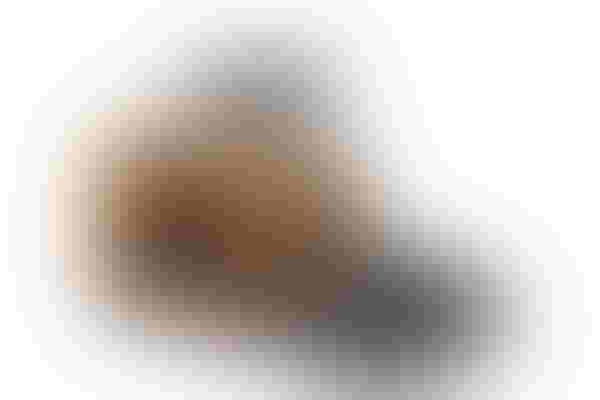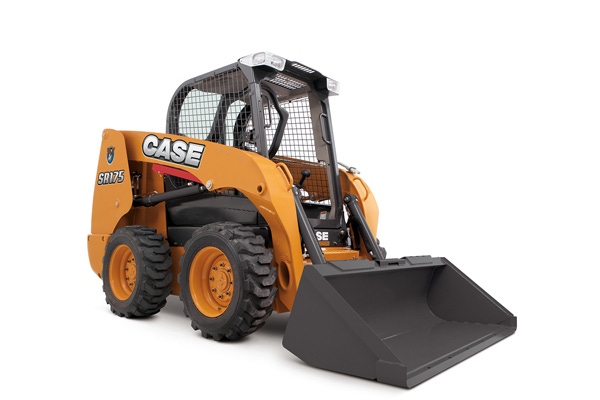 Case Construction Equipment today announced its line of skid steer loaders that meet the federal Tier 4 Final emission standard with upgrades to four products in its Alpha Series line. Leading the way are the Case SR175 and SV185 medium-frame skid steers which meet the mandate with new engine technology and a diesel oxidation catalyst (DOC) solution only. The SR130 and new SR160 compact frame skid steers meet Tier 4 Final status using the more typical cooled exhaust gas recirculation (CEGR) with diesel particulate filter (DPF). Additionally, the large frame SR220 and SV250 skid steers move to Tier 4 Interim with CEGR and DPF technology.

The SR175 and SV185 skid steers are updated with a new ISM diesel four-cylinder turbocharged and after-cooled engine with a high pressure common rail (HPCR) fuel system design and electronic controls. According to Tim O'Brien, brand marketing manager for Case Construction, the company designed these machines with a DOC-only solution because it was the best match for customers who use this size skid steer.

"From the beginning, our goal for the Tier 4 industry emissions mandate has been to go beyond compliance and do what's in the best interest of our customers," said O'Brien. "The SR175 and SV185 skid steers commonly are used in fleets and the rental market, and subsequently a machine may have many operators and move around a lot. Therefore, the maintenance-free DOC-only solution made the most sense for these models because it's more convenient and efficient than using CEGR with DPF, or even selective catalytic reduction with diesel exhaust fluid to meet emissions."

The SR175 and SV185 sister machines, designed for radial-path lift and vertical-path lifting, respectively, now offer even greater power.

The SR175 boasts a 21% higher peak torque rise at 1800 rpm compared to the previous model, and goes from 60 to 67 gross hp, a 12% increase. While the SV185 remains at 60 gross hp, it has 7% more torque than the previous version. Users also have the flexibility to increase the machines' rated operating capacities by 100 lbs. — to 1,850 lbs. (839 kg) for the SR175 and 1,950 lbs. (885 kg) for the SV185 — with optional counterweights.

"The dimensions for both the SR175 and SV185 stay the same but are Tier 4 Final and have greater power," O'Brien said. "The machines can still work in the same spaces they did before, but perform like the next class size larger which gives customers more value."

According to O'Brien, the SR130 skid steer remains a great utility model with a high level of features and productivity in a small package. The newest version features a 2.2-liter ISM engine and moves from 46 to 49 gross hp. It also receives a 9.6 percent torque boost while maintaining its same dimensions.

The SR160 is an evolution of the SR150 skid steer and delivers 7% more rated operating capacity and 17% more hp than the SR150. It has a 10% larger engine than the SR150 and a turbocharger to deliver 60 gross hp and a 28% torque increase — 10% more than the existing version of the next size larger skid steer. The SR160 has 27% more breakout force over the SR150, making this compact frame skid steer ideal as an entry-level machine for landscaping, construction and rental.

The larger SR220 and SV250 skid steers, which now move into Tier 4 Interim status, retain their 82 gross hp engine but receive a 14.2% increase in torque which makes them more powerful than the Tier 3 version of the larger 90 hp Case skid steer models.

All six models now include a new electronic engine control that helps to maximize performance and ensure reliability. In addition, CAN-messaging capabilities will allow the customer to monitor and store diagnostic data points, some of which
include hydraulic oil temperature, fuel rail pressure and even fuel tank level. Expanded control options are available on the SR130, SR160, SR175 and SV185, including factory-fit foot controls for the loader functions.

All six models build on the strengths of the Case Alpha Series — retaining what the company says are the industry's widest cabs to ensure operator comfort and Power Stance wheelbase for maximum stability. Users still can take advantage of switchable control patterns available on all the models with optional electro-hydraulic (EH) controls. In addition, flow rates for auxiliary hydraulics on the SR175, SV185, SR220 and SV250 have been increased to allow operators to run attachments more productively.

For more information, visit www.casece.com.
Subscribe to receive top agriculture news
Be informed daily with these free e-newsletters
You May Also Like
---