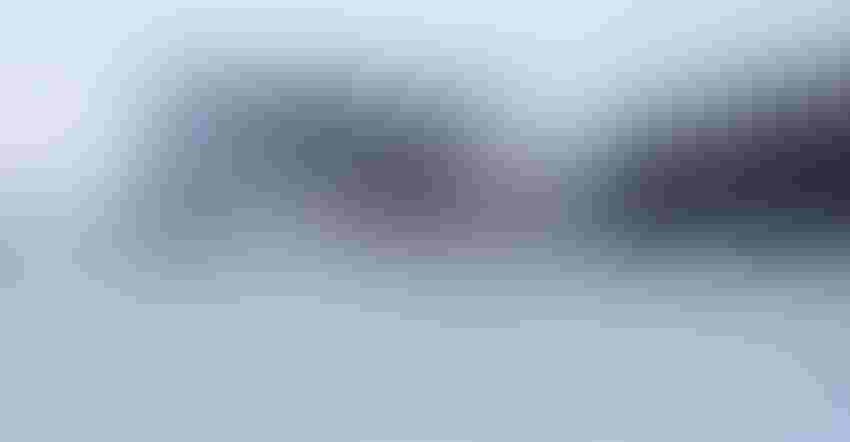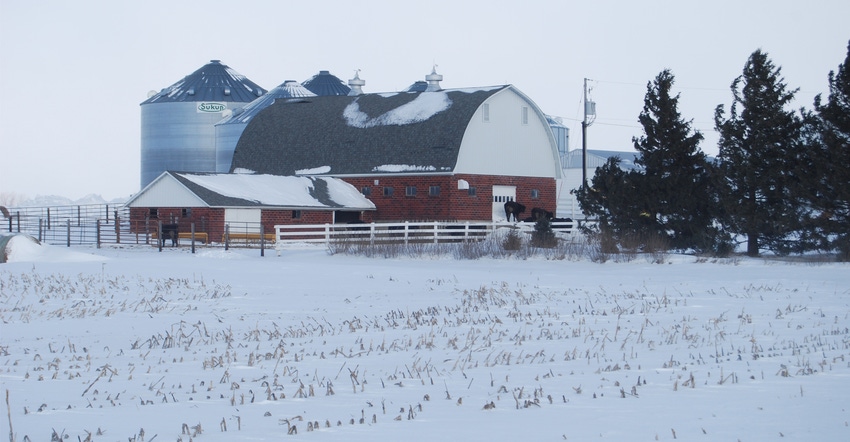 SPRING NEAR? While snow is on the ground, farmers are making decisions about 2019 equipment purchases.
Each month in Wallaces Farmer magazine, the Timely Tips panel answers questions sent by readers. Members of the Timely Tips panel are Alejandro Plastina and Wendong Zhang, Extension economists, Iowa State University; Leslie Miller, Iowa State Savings Bank, Knoxville; and Rob Stout, Master Farmer, Washington, Iowa.
My son and I raise hogs, corn and soybeans on 2,500 acres, half corn and half beans. Our planter is 10 years old and needs updating. When is it economically feasible to buy a new or a used planter? Would you suggest looking into custom planting instead? With the cost of planters these days, I don't know if 2,500 acres is enough to justify that big investment.
Stout: A good planter is one of the most important pieces of equipment on the farm, especially where you plant 2,500 acres of row crops. Ten years isn't necessarily old for a planter, if you have been going through it annually to replace disk openers and other worn parts. As long as the frame, hitch and hydraulic system are in good shape, almost every other option can be added to update it. If you're going from individual boxes to bulk, or from finger pickup to air delivery, then trading up to a late model used or new makes sense.
If you are planning on trading, it would be a good time to weigh the benefits of weight displacement options, hydraulic adjustable down pressure, split hybrid planting with a prescription, etc. — some of which are planter-specific, and some can easily be added. With your size of operation, I wouldn't want to rely on a custom operator to get your acres planted in a timely matter.
Miller: If the toolbar and hydraulics are in decent shape, then it might make sense to keep your existing planter and contact one of the companies that replace row units and add technology upgrades. This can often be done at a lower cost than you would face if you traded your old planter in on a new planter. The technology you add may depend on the types of fields you plant. For example, individual row shutoffs are not a big saver where fields are large and square. However, in southern Iowa, where fields are smaller and oddly shaped, it can save you money on your seed costs. Usually enough to cover the cost of the extra expense.
Plastina: Custom planting seems a tad too risky for your scale of operation. However, there is no definite yes or no answer to your investment question because only you know your repair costs, the delays in planting imposed by breakdowns and your financial situation.
A useful tool to compare the financial implications of purchasing outright or with a loan, leasing with an option to purchase, or using a rollover purchase plan is available in the Ag Decision Maker website as File A3-21. That spreadsheet calculates the expected impact of each option on your net cash flow after accounting for repair costs, interest payments and tax savings or payments. A fact sheet discussing replacement strategies for farm machinery available in the same website is File A3-30.
Our son-in-law was buying into partnership with my wife, myself and our son. Now he has an opportunity to farm his uncle's 800 acres in 2019 on a cash-rent basis. This was unexpected. He has informed us and his uncle that he wants to farm his uncle's farm to boost his income and begin buying that farm, as the uncle is planning to retire in three years. Should we allow our son-in-law and our daughter to keep their shares here — the shares they already have in our farming operation? Or how do we transition their shares elsewhere? Their shares include part ownership in land, crops and equipment. The uncle's farming operation is only 7 miles from ours.
Stout: It's time for a sit-down meeting with your whole family to plan for the future. I don't know the size of your operation and whether it also includes livestock, so I'm unable to determine if your partnership can support three families. I think it is good that your son-in-law is looking ahead to other opportunities, but that doesn't mean that he doesn't still want to be part of your operation. It would be good to determine if he is planning on using his uncle's equipment to farm that ground or the partnership's equipment. If his future plans are to purchase his uncle's farm, then in my mind he would want to still be part of the partnership to earn enough extra income to make that purchase, but only he can answer that question. It is hard to make a good living with prices and costs what they are, solely cash-renting 800 acres of crop ground.
Miller: One thing you might need to consider is how the son-in-law's partial ownership of the existing operation might impact his ability to qualify for low-interest-rate Beginning Farmer Loans from the Farm Service Agency. Some of the FSA Beginning Farmer Loans have a limit on how much land the farmer can own before he or she is no longer considered eligible for these programs. If that is the case with the current arrangement, then you may need to arrange for a cash buyout of their ownership (the cash can then be used to help with down payment on land). If you can't afford a lump-sum buyout, then you may agree to annual payments, which can be used for reimbursement toward the cost of running the existing machinery over a segregated 800 acres.
Zhang: This issue is complex enough for all family members to sit down and discuss a mutually agreeable strategy. It is great that your son-in-law is thinking about how to expand and grow the farm, but I think there are multiple things to consider:
• Does he have sufficient funds from other sources to pay for the rent for his uncle's farm? In other words, does he need steady payments or cash buyouts from his shares in your operation to help finance this cash-rent expansion?
• As you mentioned, it is important to understand his medium- and longer-term plan regarding his uncle's farm and how he sees himself fitting in your farming enterprise.
These aspirations will likely impact how he could finance the farm purchase if he decides whether he needs new machinery, whether he will qualify for a beginning farmer loan if he has a partnership interest in your farm, and how he and your daughter think the share of farm income from these two farms will impact their total household income. A family-business meeting, hopefully, could make your son-in-law and you have a clearer picture regarding the next steps.
Subscribe to receive top agriculture news
Be informed daily with these free e-newsletters
You May Also Like
---