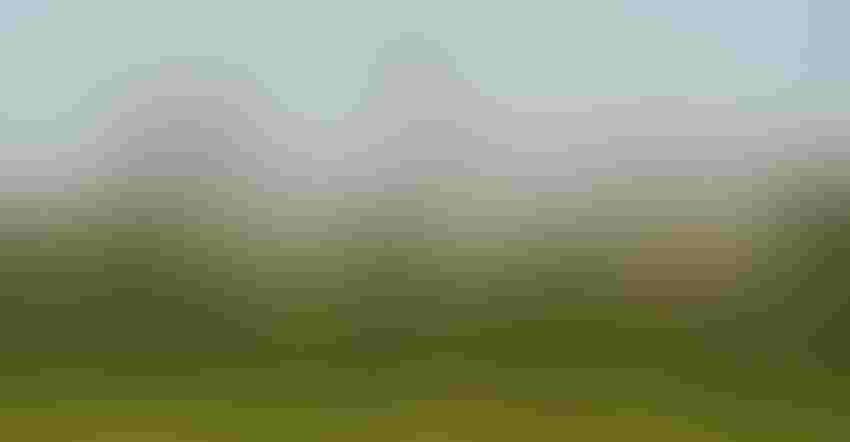 SAFETY PRIORITY: On-farm grain handling and storage systems are getting bigger and more complicated. New emphasis is being put on safety when designing new facilities or expanding existing ones.
Safety is getting a new emphasis in the design of on-farm grain handling and storage facilities.
"Too many people are trapped in grain, get tangled in auger flighting, or develop respiratory problems from exposure to grain dust and mold particles," says Ken Hellevang, North Dakota State University Extension grain management specialist.
He has added a safety section to the latest edition of the Grain Drying, Handling and Storage Handbook, a publication he co-authored.
Top advice from the Hellevang on how to stay safe while working with grain:
• Never enter a bin while unloading grain or to break up a grain bridge. Flowing grain will pull a person into the grain mass, burying the individual in a few seconds. A wall of grain can collapse without warning and cover a person.
• Never enter a grain bin without stopping the auger and using the "lock-out/tag-out" procedures to secure it. Use a key-type padlock to lock the auger switch in the "off" position to ensure that the equipment does not start automatically or someone does not start the equipment accidentally, Hellevang suggests.
• Even low-level exposure to dust and mold can cause symptoms such as wheezing, a sore throat, nasal or eye irrigation and congestion. Higher concentrations can cause allergic reactions and trigger asthma episodes and other problems. Hellevang recommends the minimum protection should be an N-95-rated facemask. This mask has two straps to hold it firmly to the face and a metal strip over the nose to create a tight seal.
Precautions such as these are important to consider when adding or expanding grain handling and storage facilities.
Besides a safety and health chapter, the Grain Drying, Handling and Storage Handbook also contains chapters on planning guidelines for drying, handling and storage; locating and developing a grain center; automation and control; and basic principles of equipment used for grain drying, handling and storage.
"The publication is useful to help farmers planning an upgrade in their infrastructure to educate themselves on the various aspects to consider and options before meeting with a design team," Hellevang adds. "The handbook can assist farmers to obtain a system that efficiently meets their current and future grain drying, handling and storage needs."
The publication includes tables with information on various types of grain storage facilities. This information is cross-referenced to downloadable spreadsheets. Producers can recalculate the capacities to meet the needs of their grain facilities. In addition, the publication contains numerous figures, illustrations and photos.
For a copy of the publication, contact MidWest Plan Service at Iowa State University by email at [email protected] or by phone at 515-294-4337, or visit www-mwps.sws.iastate.edu.
Source: NDSU Extension Service
Subscribe to receive top agriculture news
Be informed daily with these free e-newsletters
You May Also Like
---