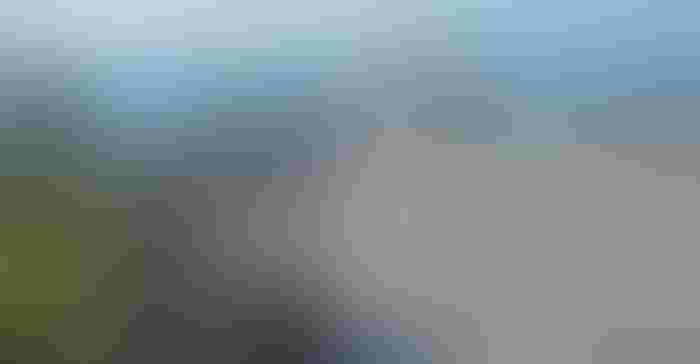 Editor's note: This is a two-part story featuring the 15th annual Mackinac Bridge Antique Tractor Crossing and Show. The second part will feature several drivers, their tractors and stories.
In the past 15 years, more than 20,000 antique tractors have crossed the majestic 5-mile suspension bridge that links Michigan's Lower and Upper peninsulas.
Some have made the trek over the Mackinac Bridge, commonly referred to as "Mighty Mac," several times. Yet they'll tell you the anticipation and excitement never seem to dwindle, as evidenced by the 1,105 tractors participating in this year's annual passage Sept. 10.
The crossing and ensuing tractor show is the weekend after Labor Day, and has served as a magnet for Michigan, pulling in antique tractor enthusiasts, drivers and riders of all ages from miles and even states away.
While there is no official designation, it's believed a couple from Maine trailered their tractor from the farthest away after seeing the event on TV a few years earlier. It took three days, two nights, 22 hours of driving and 1,239 miles to reach Mackinaw City, where tractors are staged just west of town prior to the crossing.
Tractor drivers came from 24 states, and 48 tractor clubs, to cross the straits of Mackinac — including people from Maine, Alaska, Alabama, Texas, New York, Ohio, Pennsylvania, Indiana, Iowa, Kansas, Minnesota and more.
Two days before the crossing, visitors could park at nearby Heritage Village, where volunteers answered questions on the history of the Mackinaw area, while people movers (driven by John Powell) shuttled tractor enthusiasts to and from the tractor staging area.
"This year, we had the most people I have ever seen at the Mackinaw staging area," says Bob Baumgras, organizer and founder of the event. "They were watching the trucks and tractors coming in and congregating in family and club groups throughout the day."
Volunteers of the event handled everything like a well-oiled machine, Baumgras says. "Some who volunteered last year could not this year, but when word got out, there were plenty of volunteers to fill their shoes," he explains. "It's truly amazing to me that they will stay out all day until the last of the tractor folks come in."
Jim Farley of Fowler, Mich., has been a longtime supporter of the event and again watched over the staging area.
"He was there a lot, throughout the night and at times when I had other things to do," Baumgras says. "When I had things to do on the St. Ignace side, Jim would fill in for me and keep an eye on things and assist folks coming in late."
At 8:30 a.m. the day of the ride, a driver's meeting was called around the flagpole in the staging area, where last-minute instructions were reiterated and military members provided a flag-raising ceremony.
About 9 a.m., the tractors were off with flags waving, horns tooting, and riders and drivers intently waving to the scores of people lining the streets before and after the bridge.
Once on the other side, tractor drivers with their more than 200 buddy riders continued through the Upper Peninsula town of St. Ignace enroute to the downtown show area, Little Bear Arena. There, attendees enjoyed a DJ, an ice cream social and tractor games Saturday afternoon and Sunday morning.
To close the event, about 120 tractors paraded one more time through St. Ignace on Sunday afternoon.
For all ages
The oldest driver, at 99 years old, was Carsten Gosen, who was back for more after crossing last year. He was with the Midland Antique Tractor Club and drove a 1961 John Deere 2010, which he bought brand-new back in the day. His birthday is May 28, 1923, and his granddaughter Jen Easterwood is hoping he will be able drive across again next year when he is 100.
Baumgras, also owner of Owosso Tractor Parts in Owosso, Mich., came up with the idea several years ago and pulled off the first crossing in 2008 with 614 tractors. The event is capped at 1,500 tractors, and registration usually begins the end of February.
This year's grand marshal was Lynn Roemer from Onaway, Mich. "Lynn has been with us for years and has helped us with mowing the lot, leveling dirt, putting up caution tape and stakes — I cannot underestimate his help," Baumgras says.
For the first time, gold sponsors helped with the event, including Titan International, whose representative and ag specialist Patrick Shelby crossed the bridge on a Farmall M hauled from Iowa.
Also earning gold distinction were State Wide Fire Extinguisher from Saginaw, Mackinac Island Ferry Co. and Bishop Automotive Central and Northern Michigan, from Rogers City and Cheboygan.
John Scheil from the Jackson Area Antique Tractor Club has already been named grand marshal for the next event.
"John is another person who continues to assist during the entire event," Baumgras says. "He and his wife, Tuesdee Scheil, have volunteered and helped for the last 10 years."
Baumgras says the event would not be possible without the support of Mackinaw City police, St. Ignace police, the Mackinac County Sheriff, Michigan State Police, Sault Tribe Law Enforcement in St. Ignace, Mackinaw City, St. Ignace, the Darrow family and the Mackinac Bridge Authority.
To learn more about the event, visit mackinacbridgecrossing.com, or search for Mackinac Bridge Antique Tractor Crossing on Facebook.
Next year's event is Sept. 9.
About the Author(s)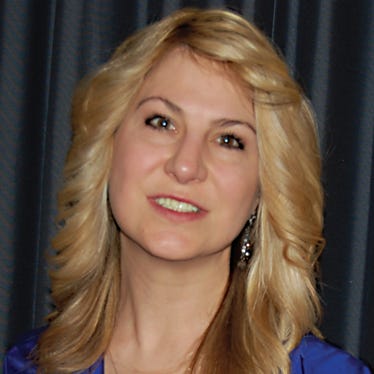 While Jennifer is not a farmer and did not grow up on a farm, "I think you'd be hard pressed to find someone with more appreciation for the people who grow our food and fiber, live the lifestyles and practice the morals that bind many farm families," she says.
Before taking over as editor of Michigan Farmer in 2003, she served three years as the manager of communications and development for the American Farmland Trust Central Great Lakes Regional Office in Michigan and as director of communications with Michigan Agri-Business Association. Previously, she was the communications manager at Michigan Farm Bureau's state headquarters. She also lists 10 years of experience at six different daily and weekly Michigan newspapers on her impressive resume.

Jennifer lives in St. Johns with her two daughters, Elizabeth, 19, and Emily 16.
Subscribe to receive top agriculture news
Be informed daily with these free e-newsletters
You May Also Like
---