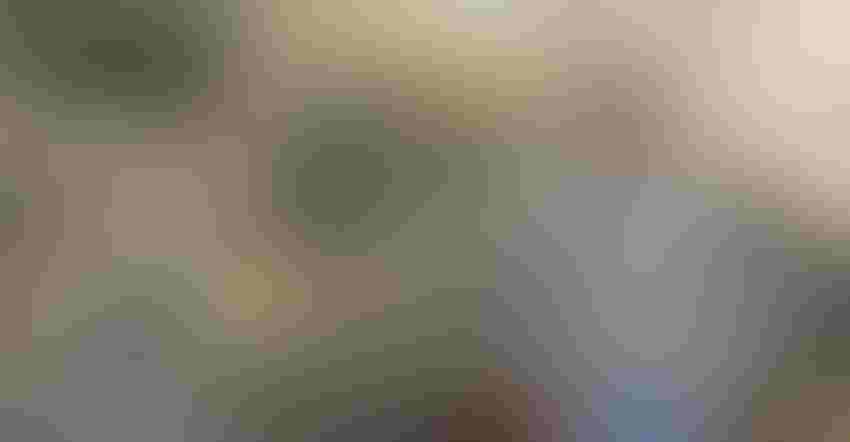 NEXT GENERATION: Rodney Wolgemuth, 25, runs the custom harvesting operation for Wolgemuth Brothers LLC, which does extensive custom harvesting in Pennsylvania and out west.
Rodney Wolgemuth spends lots of time on the road working for his father and uncle out west.
In fact, his busy season starts every May in Texas. He then moves on to wheat harvests in Oklahoma, Kansas, Colorado, Nebraska and Idaho, and some dryland farming in Nebraska. At 25, he oversees Wolgemuth Brothers LLC's extensive custom harvesting operation.
Around the holidays and during winter, Rodney is back on the home farm in Elizabethtown, Pa. It's where the farm stores 500,000 bushels of grain for themselves and other area farmers. But it's also where the bulk of the winter work is done: the shop.
The farm's 70-foot-by-70-foot shop was built 20 years ago with only one bay. A few years ago, a second and third bay were added to increase capacity. The shop features modern lighting, a heated floor, and a 30-foot and 16-foot door.
"It's nothing special," says Rudy Wolgemuth, who co-owns the farm with his brother, Eric. Rodney is his son.
But an extensive operation requires a good working shop.
"Everything that we own goes through here and gets serviced, from oil changes to regular maintenance items," Rodney says.
Lots of wear and tear
The farm comprises several thousand acres of corn, soybeans and wheat in and around Elizabethtown. A big piece of the operation, however, is the custom harvesting that gets done out west.
The decision to get into custom harvesting was made because of the high land prices in Lancaster County. The Wolgemuth brothers wanted to farm, but they didn't want to spend too much money on buying land.
Their fleet includes two John Deere planters — a 12-row 1770 planter and a 24-row 1790 planter — as well as a Case drill.
They also have three Case 7250 combines, along with a New Holland CR890 combine. They trade in for new combines every other year. "We put high hours on them," Rodney says. "We're putting 700 or 800 separator hours on a year, so it makes sense to trade them and keep new machines."
New combines are picked up from the Case IH plant in Grand Island, Neb. "But we're changing chains. If they need replaced, belts. Oil is a big thing. All of the fluids," Rodney says.
The fleet also includes four Case Magnum tractors, a small John Deere loader tractor and at least one sprayer. They also have a separate trucking business, and those trucks get serviced in the shop, too.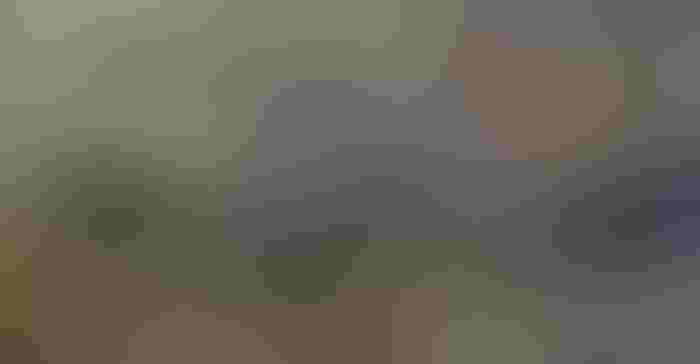 The Wolgemuths run three service trucks for equipment issues in the field, one of which stays out on the family's farm in western Nebraska.
"We'll overhaul engines, replace transmissions in the trucks. We do as much as we can in the combines," Rodney says. "If we know something's wrong with equipment, we'll try to fix it before we put it away."
Planters are checked thoroughly with a fine-tooth comb. Rodney says that they go through the opening disks, closing wheel bearings and parallel arms to make sure everything is working right. They also make sure the meters are working correctly and check the hydraulic hoses to make sure none are rubbed in.
"The big thing is the opening disk," he says. "We change them once a year on all our planters."
With the Magnum tractors, Rodney says that it's all about checking fluids, radiator hoses, boost hoses and checking for leaks.
With the headers, they make sure the guards and knives are in good shape. With sprayers, leaks are the main concern, and they make sure the boom isn't cracked.
What makes a good shop?
For Rodney, a good shop must include plenty of space, good lighting and, of course, easy access to tools and equipment.
But he absolutely loves a heated floor.
"I don't think I'd ever build a shop without a heated floor. It's just very comfortable in the wintertime. If you pull a wet piece of equipment in, it dries off very fast," Rodney says, although sometimes it does lack recovery if the door is opened for long periods of time.
The floor is heated using the farm's supply of waste oil. A burner in a corner of the shop burns the waste oil, which warms the water that runs through tubes underneath the shop floor.
Never-ending job
Winter maintenance is only one part of the farm's extensive maintenance schedule. They also do extensive checks right before planting season gets underway.
"Our planters are hydraulic drive, so we make sure everything is turning, make sure all the monitors are hooked up," Rodney says. "We'll run some fertilizer through the fertilizer system to make sure that's all calibrated. We run some seed through it, too, to make sure that's calibrated right. Make sure the autosteer is working on the tractors."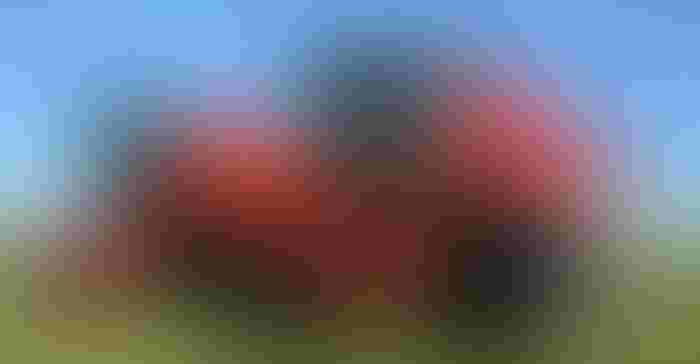 One planter is kept out west while the combines are kept in Elizabethtown and hauled back and forth.
This year's harvest ended a few weeks ago. The average corn yield was 170 to 180 bushels an acre, better than last year, Rodney says. Soybeans averaged 65 bushels an acre for full season and 40 to 45 bushels for double-crop beans. Wheat was more than 100 bushels an acre, a record yield.  
The grain bins, enough for 500,000 bushels, are now filled for the season. But farming is year-round on this progressive farm operation.
 "It never really ever stops," Rodney says.
Subscribe to receive top agriculture news
Be informed daily with these free e-newsletters
You May Also Like
---