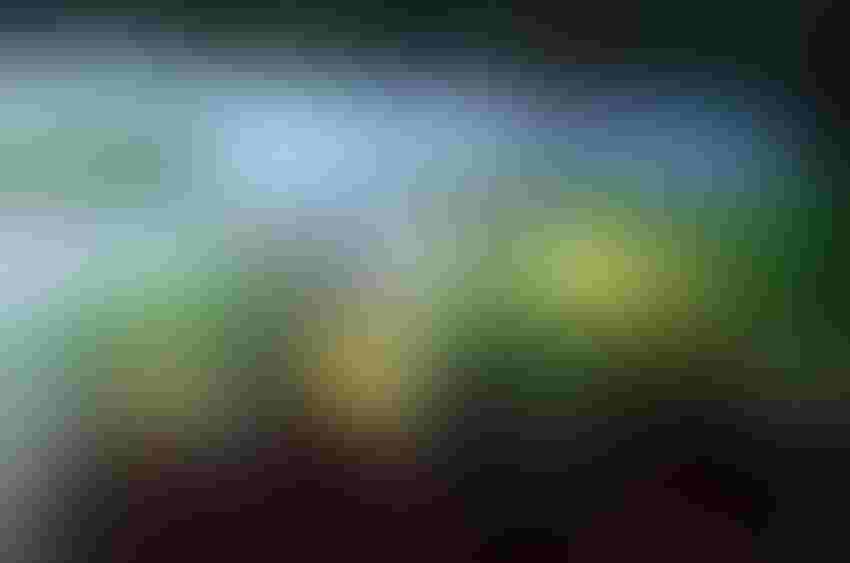 John Deere spent almost a month this summer in Columbus, Ohio, training their 4,800 dealers on its new iron and technology coming in 2014. I arrived with other media during the last wave of 1,200 dealers to witness the event and drive the new 7R series tractors.
As with all engine-powered equipment companies, Deere talked about their version of Tier 4 Final engines designed to meet the tougher emission standards, found on the new tractors. But the bigger news is the new e23 Power Shift transmission, the redesigned CommandARM and a 7- or 10-inch video display. Dealers were also impressed with two new completely redesigned self-propelled sprayers, tracks for combines, as well as new FarmSight capabilities.
Like what you're reading? Subscribe to CSD Extra and get the latest news right to your inbox!
Luke Gakstatter, Deere's VP of agriculture/turf sales and marketing for the U.S. and Canada, kicked off the dealer show by emphasizing, "It's really all about delivering distinctive value. But we can't do it alone, it must be done through the power of our partnership with our dealers." He emphasized Deere's three value drivers – performance, uptime and cost of operation. "And our new products and services truly embody these three values."
In his talk about technology, he drove home the importance of FarmSight, and packaging it up to truly provide unique solutions for producers. "All of us recognize the significant opportunities that exist in production agriculture, to take a significant amount of data that is generated from the farm, and we're all about helping producers invest in real solutions that add value, such as JDLink, MyJohnDeere, our wireless data transfer and remote display access."
"We have a proud heritage of innovation at Deere," Gakstatter added. "We're spending $3 million per day on R&D, as we know we have to continue doing things different. Real innovation is needed."
7R Series tractors
 In the first make-over of its popular 7R Series tractors since their introduction in 2011, John Deere is rolling out five new models from 210 to 290 engine horsepower for 2014. Along with a new engine that meets Final Tier 4 emissions requirements and the e23 Power Shift Transmission, the new 7R Tractors provide customers with more power, performance and greater comfort and control.
Powered by a 6.8L or 9.0L PowerTech PSS engine with Deere's efficient selective catalytic reduction system, these tractors deliver 10-20 more horsepower and more torque than previous models.
Transmission options include CommandQuad Eco, which is available on the 7210R and 7230R models, and the new e23 Power Shift Transmission with Efficiency Manager, standard on all five 7R models. The e23 PST has 23 equally spaced forward gears and 11 reverse gears that enable the efficiency advantages of an infinitely variable-speed transmission with the smoothness and simplicity of a powershift. The Efficiency Manager feature optimizes fluid economy during field operations and transport. IVT is also available for all models.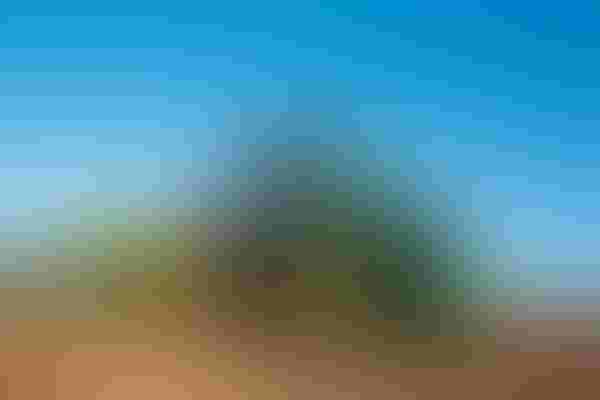 In addition, the new 7R series has many features in common with their larger new 8R cousins, including the redesigned CommandARM with improved ergonomics and more intuitive control of major tractor functions such as throttle, AutoTrac resume button, transmission speed and direction, SCVs, PTO and hitch. Depending on the model, the CommandARM comes with a 7-inch 4100 CommandCenter Display or a 10-inch 4600 display. Both are AutoTrac capable and feature an easier-to-use operator interface.
Jarrod McGinnis, division marketing manager for John Deere, says "with factory-installed John Deere FarmSight components and other integrated technologies, the 7R Tractors deliver a premium operator experience along with superior performance in the field. The remote machine information systems provide off-site dealer diagnostic capabilities and help reduce downtime and operational costs."
All 7R Series Tractors have the roomy CommandView III cab that is quieter due to a laminated front windshield that dampens outside noise. The cab features an operator's seat that swivels 40° right for easier viewing of rear implements. Other options include the convenience of an in-cab refrigerator and LED lighting package that provides 40% greater illumination compared to HID lights.
8R Series tractors
 The evolution of John Deere's workhorse 8R Series Tractors continues in 2014 with the launch of six new wheel and three new track models, all with Final Tier 4 engines ranging in horsepower from 245 to 370.
Starting with the PowerTech PSS 9.0L SCR engines with outstanding fluid economy, these models are engineered to provide uncompromised performance in the field.
"We've increased the engine horsepower ratings of all the new 8R models and boosted the max hydraulic flow capacity by 41% to 85 gallons per minute. This 8R option allows customers to operate at reduced engine speed while handling larger implements such as planters that require high, constant flow rates," McGinnis says. "And all tractors have the opportunity to be equipped with Intelligent Power Management, which increases power and torque to maximize performance. In fact, with Intelligent Power Management on the 8370R Tractor, customers can boost engine performance to 405 horsepower."
The 8R tractors are available with either 16-speed Power Shift or an IVT transmission. The 8345R, 8370R and all three track models feature the IVT as standard equipment. In addition, Group 49 rear tires are available on all wheel models, which improves traction, increases load-carrying capacity and reduces soil compaction in the field because of a larger tire footprint.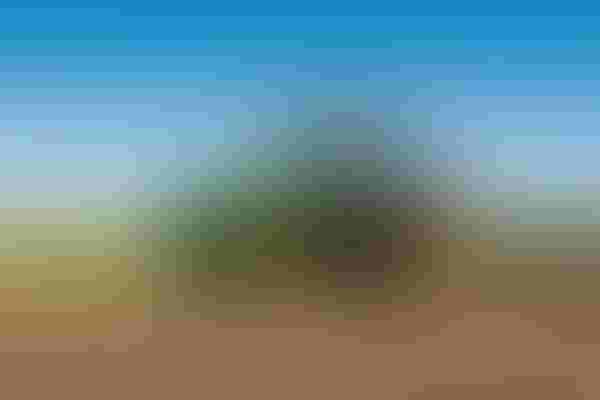 The 8R/8RT series also feature the completely redesigned CommandARM like the 7R series. Other changes include the new CommandView III Cab with choice of optional ActiveSeat or Active Hydro-pneumatic Cab Suspension Plus, the cab suspension system that automatically adjusts ride quality based on terrain and operator preference. New 8Rs also come with an optional refrigerator to the left of the operator's seat.
For customers wanting a track tractor, the 8RT models provide a highly versatile track platform with configuration options capable of meeting a wide variety of operations and row spacings. These new track tractors are enhanced with the same engine, cab, control and technology features highlighted with the wheel models. Both the 8Rs and 8RTs come with JDLink and John Deere Farmsight capabilities for improved visibility to operational and machine data via Wireless Data Transfer and Remote Display Access.
Wireless Data Transfer
John Deere introduces Wireless Data Transfer, which enables the wireless transmission of data between the GreenStar 3 2630 display, MyJohnDeere.com and the producer's farm management information system. This efficient system eliminates the need for manual transfer of data and will be available as a subscription upgrade to JDLink Ultimate with Remote Display Access.
"More of our customers are collecting data from machinery operating in the field," says Kathy Michael, product manager, John Deere Intelligent Solutions Group. "They analyze the data to improve overall operations and share the data with trusted advisors to help make better decisions. With the introduction of Wireless Data Transfer and data sharing on MyJohnDeere.com, overall data collection, transfer, and management will be much easier."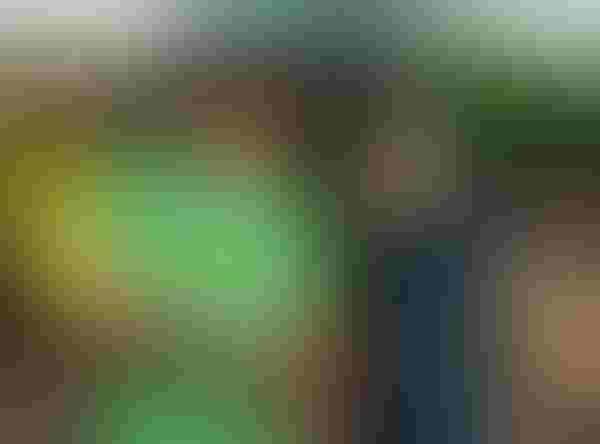 Wireless Data Transfer allows data to flow wirelessly to the customer's personalized portal on MyJohnDeere.com. Customers are then able to access this data from their smart phones, tablets, computers, or any Internet-enabled device. They can then share that data with trusted advisors, and easily transfer value-added information to 2630 Displays they are using in the field.
"Producers want a user-friendly system to take advantage of the new data technology," emphasizes Michael. "They want their data wherever they are and with more portability. Wireless Data Transfer and MyJohnDeere.com will allow them to receive and analyze data on-the-go. If data is easier to collect and manage, they will be more likely to use the information to improve overall operational efficiency, thus adding more productivity and profitability to their bottom line."
Retail availability of the new technology is expected in spring 2014.
Combines
For model year 2014, the S Series combines will offer new features to optimize performance and provide more comfort and control for the operator.
 "We continuously look at our harvesting line-up, gain feedback from our customers, and test new features to bring more productivity to our machines and headers," says Katie Dierker, division marketing manager, John Deere Harvester Works. "For the first time ever, John Deere will be offering 36-inch tracks that will provide better flotation with reduced compaction and fuel use in challenging field conditions."
Because of a large footprint, the tracks allow reduced ground pressure and the ability to harvest in a variety of conditions. They are designed with a high-idler configuration for enhanced performance and easy changeability between tracks and tires.
Other enhancements include a new Interactive Combine Adjustment (ICA) in base equipment that automates combine settings while harvesting on-the-go. This simplifies overall operator adjustment and brings more consistency and accuracy when harvesting in varying field conditions.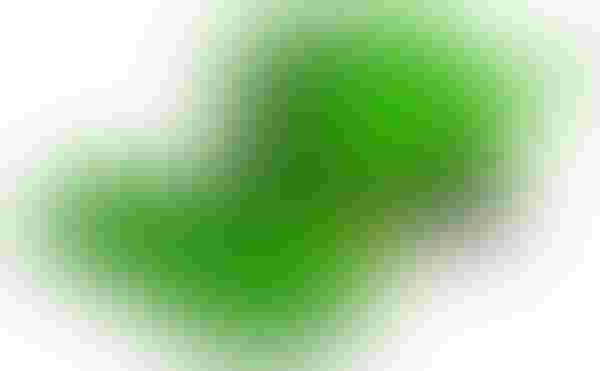 "We also added a new heated and ventilated leather seat with lumbar support," says Dierker. "A leather wrapped steering wheel and leather instructor seat completes the new comfort package. Operators spend many hours in their machines during harvest and with our large cab, increased visibility, improved heating and cooling systems, and integrated AutoTrac, the S Series combines provide a comfortable and productive operator environment."
Some other feature enhancements include the new Engine Speed Management system that will reduce overall cost of operation with increased fuel efficiency, especially at transport speeds. There is a new Dual Adjust Chaffer to provide an additional adjustment for improved grain tank cleanliness and an 8 Wing Feed Accelerator to improve material flow in tough harvest conditions for customers with the Variable Stream Rotor.
"We've also added a new S650 model, matched with a six row corn head, to support Class 5 productivity needs in the field," adds Dierker. "Not only that, we increased the overall horsepower on the S660 and S670 combines to give customers more capacity and power in tough conditions."
Sprayers
To meet evolving application needs of customers and Final Tier 4 emissions requirements, John Deere introduces the R4030 and R4038 Self-Propelled Sprayers. These new, completely redesigned John Deere 4 Series Sprayers offer greater productivity, more uptime, and reduced cost of operation while delivering faster, easier and more precise product application.
The 800-gallon R4030 Sprayer replaces the 4730 model. It features a 280-horsepower 6.8L PowerTech Plus PSS Final Tier 4 engine with a four-wheel hydrostatic drive that can operate up to 20 mph in the field and 30 mph in transport.
The 1,000-gallon R4038 Sprayer replaces the 4830 Sprayer. It features a 310-horsepower 9.0L PowerTech Plus PSS Final Tier 4 engine with a four-wheel hydrostatic drive that can operate up to 25 mph in the field and 35 mph in transport.
Both sprayers have redesigned flat-fold booms in widths up to 120 feet, improved weight distribution, the CommandView II cab with the fully integrated GreenStar 3 2630 display, and the latest in tire technologies. Cruise control, new on these models, allows the system to automatically control the vehicle to the operator's target speed when the operator sets the engine speed and hydro handle at maximum positions. These new sprayers can be converted to dry nutrient applicators by installing the 200 cu. ft. New Leader dry spinner spreader, which increases machine versatility.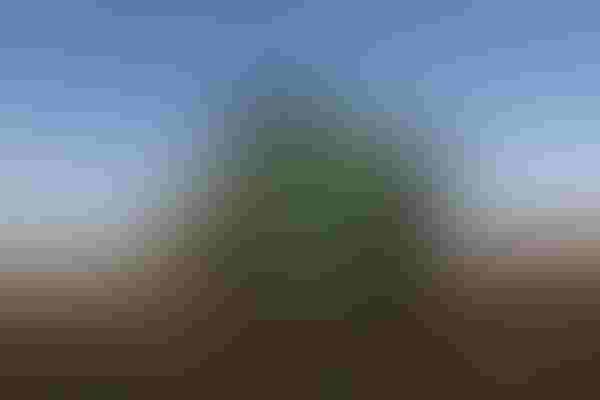 Brea Harms, product line manager for John Deere application equipment, says both new sprayers have been redesigned from the ground up with new features to help operators focus on the job at hand – accurate, timely application.
"We've added the Solution Command System for push-button automated loading and a new front-fill option that makes loading easier and faster with 3-inch Quick Fill couplings at the front of the machine," says Harms. "On the redesigned flat-fold booms, we've incorporated the swing link suspension to improve in-field stability for more precise application. The new tri-directional breakaway design and full-boom breakaway features help protect the booms and we've increased the number of boom sections to improve spray resolution by up to 33%."
In addition, the new models also come with the CommandView II cab designed with operator comfort and control in mind. It offers a wider side door opening for easier access, integrated machine controls, and more glass for greater visibility. The chassis sits on the dual strut independent wheel air-ride suspension that provides a smooth, stable ride at higher speeds, and auto air spring leveling keeps the chassis level at all times, including on uneven terrain and as the spray tank empties.
The sprayers also come Direct Injection Ready. This option provides the flexibility to change products between crops and manage chemical risk by allowing the operator to carry up to 135 gallons of up to two raw chemicals outside of the primary solution tank. Integrated technologies that further enhance productivity that are available include AutoTrac, BoomTrac Pro, John Deere Section Control, JDLink (enabling Remote Display Access and Service ADVISOR Remote), John Deere Mobile Weather and AgLogic.
Liquid Fertilizer Applicator
 John Deere is adding the new 2510L Liquid Fertilizer Applicator to its nutrient application product line. This new applicator is designed for more precise liquid fertilizer placement into the soil.
The 2510L is offered in two models, vertical or side-fold, and three base widths of 30, 40 and 60 feet, each with 18 different spacing and row combinations. A high-capacity, hydraulically driven pump delivers fertilizer to plants through knives or injectors.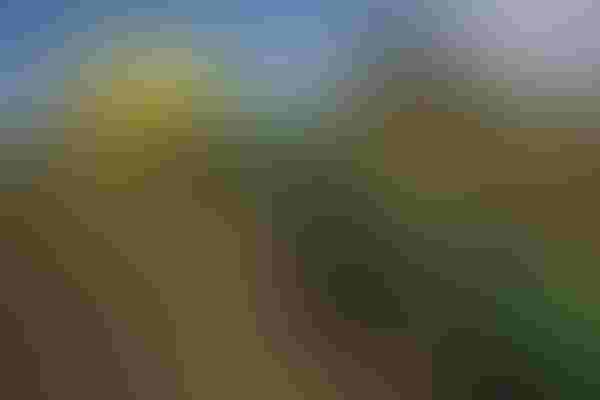 The 2510L Applicator comes with a GreenStar Rate Controller enabling full integration with the GreenStar display for field documentation, map-based prescriptions, and precision application. These features together with John Deere Section Control ensure minimal overlap while applying fertilizer, which improves efficiency and addresses environmental concerns.
Numerous other new products were introduced. See the full lineup.
Watch our videos from the event:
For more details, check out the photo gallery by our sister publication, Farm Industry News, as well as "John Deere rethinks the user interface." 
Subscribe to receive top agriculture news
Be informed daily with these free e-newsletters
You May Also Like
---